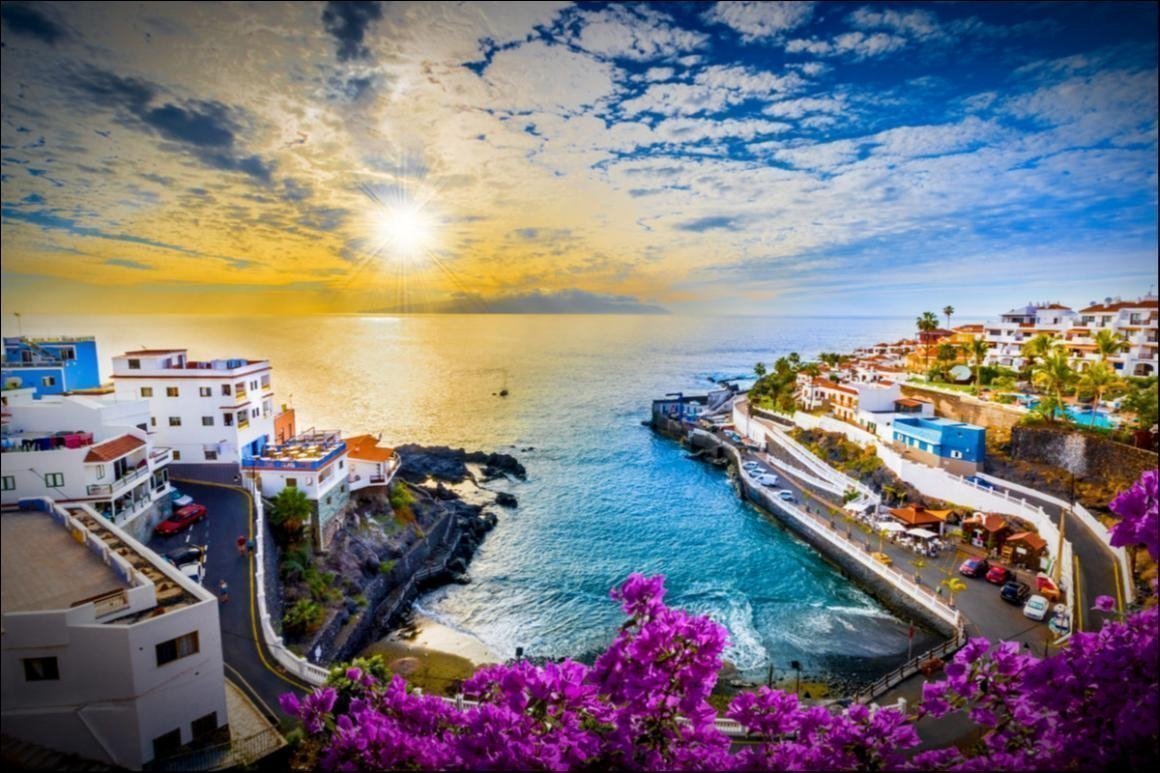 Location:
Phone:
+34 618 786 749
Website:
https://www.tripspoint.com/31/tenerife
---
How to choose the best Tenerife Excursions
We've been trading in Tenerife for the last almost 10 years and we have uncountable people who have passed through our doors as well as through online. We already have managed to sell thousands of tickets via our shop and online in the previous years. We have build up the strong contacts on the island of Tenerife by offering you the best excursions at the affordable price. We book your excursions with quiet confidence and ease to avoid you from any disturbance.
With Tours through Tenerife Host Excursions, you're absolutely safe and sound because we're here to transform your dreams into realities and to satisfy your desires. We're here to create your custom excursion on Tenerife Island. We offer you a set of admirable services like private pick-up and to transfer in Tenerife so you can easily combine these Tenerife with all the excursions that are offered. I assure you that you can enjoy your holidays according to your expectations. It will be an excellent experience to explore and live all the beauty of the island with the most trusted Tours Tenerife.
Discover the Beauty of Tenerife Island
Tenerife is a famous island due to its unique features. It will surprise you with the beauties of its attractive nature and you can explore all of these beauties with our Tenerife excursions.
The flashes of sun-drenched beaches, towering volcanic peaks, vineyard, banana plantations with unlimited stretched natural parks with historical colonial architecture are waiting for you to make you stun and to make you fall in love with these scenes. You can explore the island by using different means like cycling around, walking and hiking on the eye-catching mountains and parks and by diving into the sea. Every activity on Tenerife urges your curiosity. We offer and design all our Tenerife tours to bless you with memorable beauties and contrasts on this astonishing island.
We Provide you Nature, Sports and Cultural Excursions in Tenerife
We offer you all kind of sports excursions in Tenerife as well to make your tour really enjoyable in the way you desire. We preplanned it because it's our duty to meet your needs and requirements during this memorable visit. I assure you that you will never forget our unique services and facilities to give you internal happiness.
Our Holidays are to get more Fun
Tenerife is quite an amazing ecosystem that offers experiences for each of the visitors at every altitude. It's the best way to discover the secrets of this ancient island while watching the whale. It's considered one of the best parks in Europe and the third largest volcano in the world. We will be given a chance to breathe in the fresh air with unique experiences because the tour will be full of all these memories.
Cycling Tours
Are you ready for the adventure? We can take the chance to get unforgettable experiences with the guided roads bike tours in Tenerife because it's one of the best European tours for the bicycle. It will be an admirable ride with the slow but heart touching speed.
Trekking and Cultural Excursions
The tour will be the main source to discover history and tradition because it will leave irremovable marks on your mind and heart. We can discover Tenerife country area in the quite pure way within no time. We can enjoy the best moments of our life of real off touristic Teide.
Jeep and Boat Excursions
We can have a live and unique Tenerife experience to enjoy the discovery of the wildlife area of the island. It will be more than the standard touristic place to show nature's beauty. We will have more than 2 hours excursion within the beautiful bays of Tenerife with our local boatman who's there only for you. It will be very easy for us to organize a private transfer from the place where we're staying to the port where our Excursion will go to be started for us.
Helicopter Excursions
Helicopter excursions are the services through a local provider because we are here to organize these services successfully. Our PADI will recognize diving center to guide you from the caves that will be around the island of Tenerife. We obviously will be there to help you if you wish to spend some more time in Tenerife becoming a qualified diver. It's all for you to urge your curiosity because we are working only for you. This is the best way to discover the wonders of nature in the true sense and to enjoy one of the rarest experiences of volcanic caves in Tenerife.
Dolphin and Whale Watching
I never miss seeing the intelligent dolphins that are bobbing up above the waves to show themselves with the witness of the slow-paced life of whales who love to take care of their cubs as well. These are the extreme points to enjoy the natural beauty at the closest point. Whenever I get this scene into my memory, my heart over-joys with the compassion of these natural beauties and it always demands me never to miss the chance of visiting this island through Tenerife.
Water Excursions
Water excursion is the first class service for everything on the water with full safety. It provides us the Hyatt's Beach Shuttle AWE's crew that ensures 15 minutes ride pleasurable with quite a safety even we can spot dolphins along the way. It's up to us to spend the whole day on the water or sometimes of the day but one thing I want to assure you that everything is going to be more than adventure. Blue water excursions offer fully managed and customized private charters for deep sea fishing, light tackle fishing, snorkeling, party trips and more. It's full of fun and very safe experience because we take great care of all our clients who visit this island through us because their safety is the foremost priority for us.
Air Excursions
We will have the fly like a bird in the air to feel the sea breeze that will be almost 100m above the sea level. The scene will stun you that will be with duration of 1 hour. A helicopter experience will also make it more admirable for our amazing bird's eye view. It will be a unique opportunity for us to visit ravines volcanoes. It will touch our hearts deeply and will leave unforgettable marks. Do you imagine that you will fly in the air like birds in a quite safe way? Stop wishing now and join us to Tenerife Excursions because we are here for you.
Land Excursions
It will be great fun to jump in a quad or jeep tour to explore the diverse terrain of Tenerife. It will amuse you a lot. We can easily climb the highest point to discover the El Teide volcano in an adrenaline-pumping buggy safari. We can enjoy the most beautiful sceneries that the island has. These scenes can also be captured easily.
Relaxation and Entertainment
We can take a relaxing evening dip in the most perfect urban circuit that the island offers especially. This is basically treating anxiety and stress to give us more relax and entertainment. We must have to join for a magical evening of medieval tournaments and jousts as to enjoy a medieval feast that is specially fit for a king. All is done for us and we've to taste the island that offers in its real sense.
It's a huge offer to have sports and things like these are huge in Tenerife trips because there are incredible places for hiking and cycling. We can have lots of opportunities for doing any kind of water sports such as scuba diving and Jet Ski. Visiting the best theme parks like Loro Parque and Siam Park will not be less than entertainment and a lot of fun. All the superlative shows of the fantastic Teide National Park are patiently waiting for us because everything is here for our amusement.
Most Visited Island
Tenerife is the biggest and most populated island of the Canary Islands with its varieties of landscapes, microclimates, recreational activities and lots of other services to attract the tourists. It's also considered one of the most famous destinations in the world that has more than five million visitors every year. Tenerife beaches have all the amenities that are necessary to spend the whole day relaxing at the beach. Some of the beaches are God gifted and some of them are man-made according to the need and requirements of the visitors. It's also amazing to listen that the color of the sand is quite different from beach to beach.
Everlasting Spring
The climate here is appreciable because it's never too cold nor too hot all around but especially in the southwest area of the island. The temperature is between 18 to 25 degrees Celsius for the whole year. This kind of weather is not less than any blessing that stimulates different activities and excursions. So we don't have to be late in booking Tenerife excursions and trips to get more advantages that are only for us. Tenerife Trips is a famous excursions office based right in the heart of Las Americas. We are here to organize all the activities including land tours, water, and air sports, boat trips, shows, theme parks and much more. It's an open booking platform with a natural environment where everyone can enjoy the space with traveling. These services are for everyone to get maximum profit and benefits.
You can book your seat by depositing a very small amount of partial payment but the remaining payment can be paid on the day of tour or activity directly to one of the local providers.
Tenerife Weather and Infrastructure
Tenerife South is he most popular and famous part of the island so 90% of the visitors stays there due to its weather and infrastructure. It's thousands of restaurants, bars, cafeterias, hotels, and eye-catching beaches. The people who visit here most of them love to go to the Teide and Masca. In short, I want to say that there're a lot of interesting places in Tenerife South that requires you only the basic hiking abilities. Hiking to Mt. Gaza from Los Cristianos is considered one of the easiest and the most enjoyable scene. Malpais de La Rasca and Las Gslletas are also the unforgettable areas of the island.
Masca Village
Masca Village is in the Masca Gorge in Teno Mountains that is known as the advertised sights of Tenerife, Canary Island. A long time before the village was not accessible for horses and cars that are also founded by pirates who were hiding from Spanish troops. Spanish troops were sent to Tenerife to make the island clean from the dangerous piracy activity. It's 1991 when a remarkable road named Masca Road was built that keeps an attraction by itself.
La Gomera Island
La Gomera Island is the island that is closest to Tenerife and it's famous for its prehistoric jungle that covers a third of the island and Christopher Columbus started his journey from this island. There's a fish farm in the ocean and playing dolphins can also be seen. Some of the paths descend from the cliff to the town.
Loro Parque Express Bus
If you happen to stay in the main Tenerife South zone like Costa Adeje, Las Americas or Los Cristianos then it will be a better idea to book Loro Parque Express Bus. It pickups just in few pick points in that area and the fastest mean of transport there. It takes 1 hour 20 minutes of one-way transfer. Our buses are smart and clean with air conditioning.
The Shore of Malpais de La Rasca
The shore of Malpais de La Rasca has a lot of small tidal pools that make you fresh and active without jumping to the open sea. We found that the water of these tidal pools is warmer than that of the water of the ocean because the sun heats the pools along the day. You must have to be careful if you want to take a bath in a tidal pool because there are sea urchins in the sea and it will be dangerous if you step on one of them. I suggest you step carefully and after seeing into the water because water is so clean and clear to see the aquatic creatures easily. The walk along the banana plantation is covered with the nets to protect banana trees from the sun that's very helpful to keep more humid air inside. After that, you are to step on the Punta de Salema that is the southernmost point of Tenerife. This is the best point to see your final destination- Las Galletas town.
Las Galletas Town
Las Galletas town is a very attractive place with its nice marina and the best place to relax and have a meal in one of the restaurants by the sea. It will be very easy for you to return back to your hotel from this place. It's really admirable that you nature shows its beauties here free of cost for you.
Best Excursions to do in Tenerife
There are many more things to do while having a tour through Tenerife excursions. All the tours are pre-planned with full safety.
Tenerife attracts tourists from all over the world because of its eye-catching beauties and blue sky. More than 5 million visitors annually make the tours in Tenerife. Tenerife lies 300 kilometers off the African coast and 1000 kilometers from the Spanish mainland that is the most populated and visited of the Canaries. If we see it in historical perspective, Tenerife was the first stop on the way of the New World and also the island that was close to Latin America. If you happen to visit in February, must visit the carnival de Santa Cruz de Tenerife because of its progressive beauty in these days that's the world's best place to visit. Tenerife is the home to the water kingdom Siam Park and it's the animal adventure park Lord Parque exact in the north of the island. These sceneries are attractive but there are many more places to visit while having a tour through Tenerife excursions.