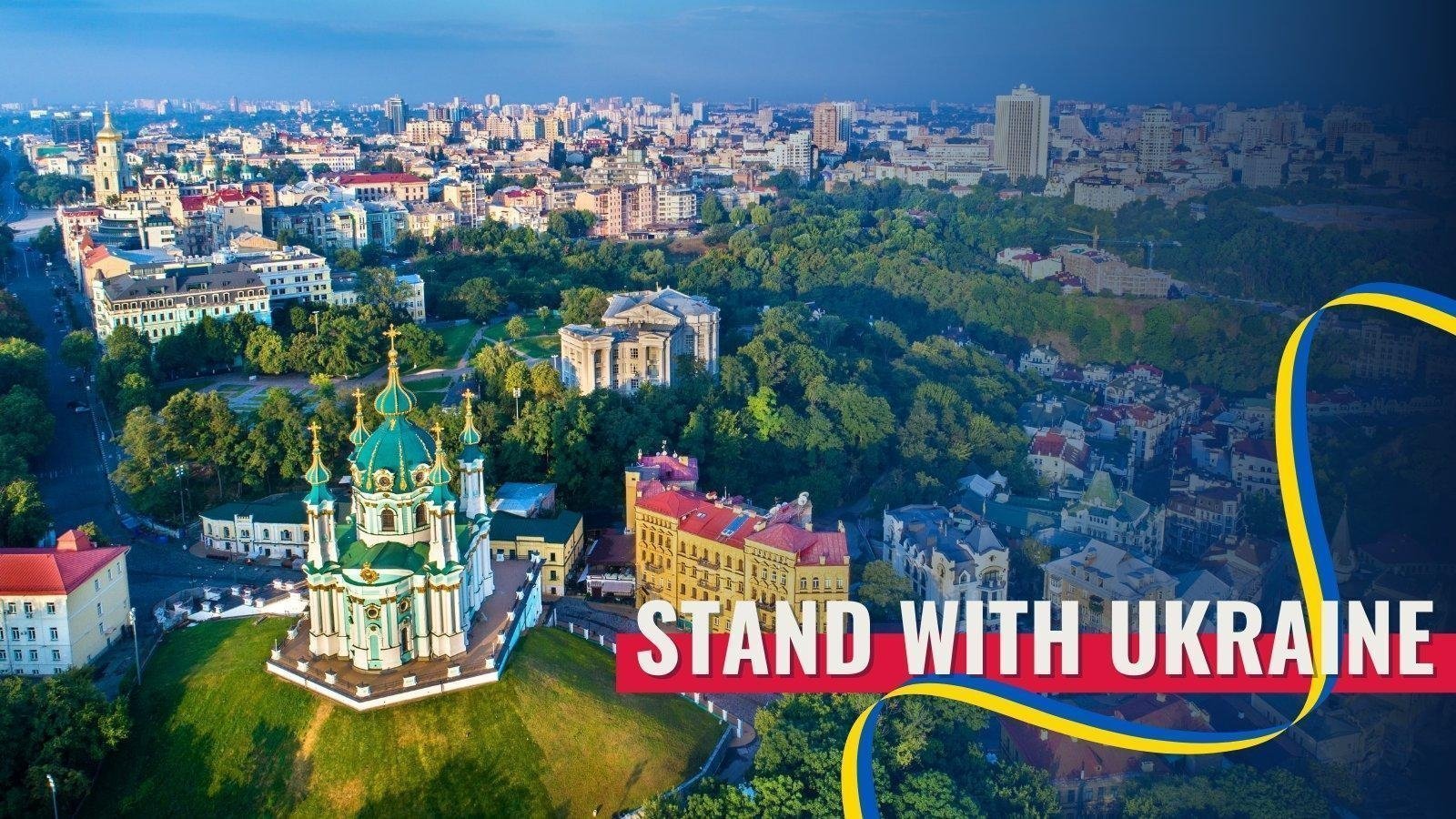 ---
Support Ukrainian Army against Russian aggression
---
Ukraine and Democracy in DANGER!
Don't be passive! Russian agressors killing innocent people of Ukraine, attacking democratic and peaceful country that never attacked nobody.
What we can do together?
Persuade politicians in your country to support Immediate NATO Membership for Ukraine!
It because they can impose a millions of sanctions, but that's not the thing what's really touching a mad Russian regime.
The only thing that will stop their attack and agression, is understanding they will face not just Ukraine, but also the USA, UK, and all the NATO forces. Ukrainian membership in NATO will finish Russian agression just in one day - this will save hundreds of thousands or millions of lives!
Boycott anything Russian!
As a support for Ukraine, here at TripsPoint we would not accept any booking from any Russian citizen.
No service for Russians until they will get away from Ukrainian territory, including Crimea.
We don't mind money, because the principles are above the money. Today it happen to Ukraine and tomorrow it could be our or your country! Together we stand for the peace in the World!
Support the Armed Forces of Ukraine!
The National Bank of Ukraine has decided to open a special fundraising account to support the Armed Forces of Ukraine.
The central bank's decision comes after the Ukrainian government imposed martial law throughout Ukraine in response to armed aggression by Russia and the renewed threat to Ukraine's independence and territorial integrity.
NBU Governor Kyrylo Shevchenko announced the opening of this special account.
The number of the special account: UA843000010000000047330992708
This account accepts multiple currencies. It has been established and opened to receive transfers from international partners and donors in both foreign currency (U.S. dollars, euros, UK pounds, etc).
Account information
For USD remittances:
BENEFICIARY: National Bank of Ukraine
BENEFICIARY BIC: NBUA UA UX
BENEFICIARY ADDRESS: 9 Instytutska St, Kyiv, 01601, Ukraine
ACCOUNT NUMBER: 400807238
BENEFICIARY BANK NAME: JP MORGAN CHASE BANK, New York
BENEFICIARY BANK BIC: CHASUS33
BENEFICIARY BANK ADDRESS: 383 Madison Avenue, New York, NY 10017, USA
PURPOSE OF PAYMENT: for crediting account 47330992708
For EUR remittances:
BENEFICIARY: National Bank of Ukraine
BENEFICIARY BIC: NBUA UA UX
BENEFICIARY ADDRESS: 9 Instytutska St, Kyiv, 01601, Ukraine
ACCOUNT NUMBER: DE05504000005040040066
BENEFICIARY BANK NAME: DEUTSCHE BUNDESBANK, Frankfurt
BENEFICIARY BANK BIC: MARKDEFF
BENEFICIARY BANK ADDRESS: Wilhelm-Epsteinn-Strabe 14, 60431 Frankfurt Am Main, Germany
PURPOSE OF PAYMENT: for crediting account 47330992708
For GBP remittances:
BENEFICIARY: National Bank of Ukraine
BENEFICIARY BIC: NBUA UA UX
BENEFICIARY ADDRESS: 9 Instytutska St, Kyiv, 01601, Ukraine
ACCOUNT NUMBER: GB52CHAS60924280033041
Sort code 60-92-42
BENEFICIARY BANK NAME: JP MORGAN CHASE BANK NA, London
BENEFICIARY BANK BIC: CHASGB2L
BENEFICIARY BANK ADDRESS: 125 London Wall, London EC2Y 5AJ, UK
PURPOSE OF PAYMENT: for crediting account 47330992708
For CHF​​​​​​​ remittances:
BENEFICIARY: National Bank of Ukraine
BENEFICIARY BIC: NBUA UA UX
BENEFICIARY ADDRESS: 9 Instytutska St, Kyiv, 01601, Ukraine
ACCOUNT NUMBER: CH32 0070 0070 0012 2757 2
BENEFICIARY BANK NAME: ZURCHER KANTONALBANK, ZURICH
BENEFICIARY BANK BIC: ZKBKCHZZ80A
BENEFICIARY BANK ADDRESS: Josefstrasse 222, 8005 Zurich, Switzerland
PURPOSE OF PAYMENT: for crediting account 47330992708
For AUD​​​​​​​​​​​​​​​​​​​​​​​​​​​​ remittances:
BENEFICIARY: National Bank of Ukraine
BENEFICIARY BIC: NBUA UA UX
BENEFICIARY ADDRESS: 9 Instytutska St, Kyiv, 01601, Ukraine
ACCOUNT NUMBER: 81753-2
BENEFICIARY BANK NAME: RESERVE BANK OF AUSTRALIA, Sydney
BENEFICIARY BANK BIC: RSBKAU2S
BENEFICIARY BANK ADDRESS: GPO Box 3947, Sydney NSW 2000, Australia
PURPOSE OF PAYMENT: for crediting account 47330992708
For CAD​​​​​​​​​​​​​​​​​​​​​​​​​​​​​​​​​​​​​​​​​​ remittances:
BENEFICIARY: National Bank of Ukraine
BENEFICIARY BIC: NBUA UA UX
BENEFICIARY ADDRESS: 9 Instytutska St, Kyiv, 01601, Ukraine
ACCOUNT NUMBER: 3144-1044-166
BENEFICIARY BANK NAME: BANK OF MONTREAL, Toronto
BENEFICIARY BANK BIC: BOFMCAM2
BENEFICIARY BANK ADDRESS: 100 King Street West, 24th Floor, Toronto, Ontario, M5X 1A1, Canada
PURPOSE OF PAYMENT: for crediting account 47330992708
For JPY​​​​​​​​​​​​​​​​​​​​​​​​​​​​​​​​​​​​​​​​​​​​​​​​​ remittances:
BENEFICIARY: National Bank of Ukraine
BENEFICIARY BIC: NBUA UA UX
BENEFICIARY ADDRESS: 9 Instytutska St, Kyiv, 01601, Ukraine
ACCOUNT NUMBER: 653-0430048
BENEFICIARY BANK NAME: MUFG BANK LTD, Tokyo
BENEFICIARY BANK BIC: BOTK JP JT
BENEFICIARY BANK ADDRESS: 1-2-3, Nihombashi HONGOKU-CHO, Chuo-ku, Tokyo 1003 -0021 Japan
PURPOSE OF PAYMENT: for crediting account 47330992708