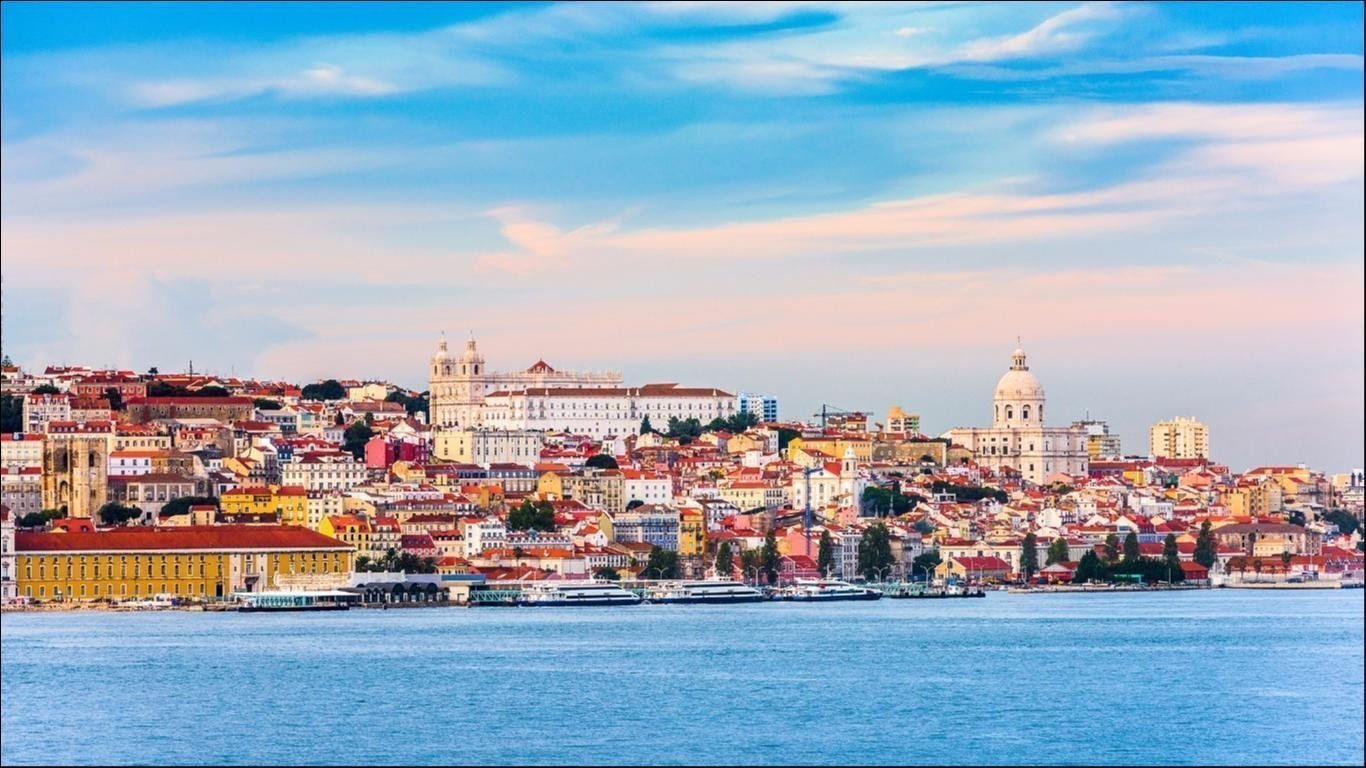 ---
Things to do in Lisbon - one of the most cost-friendly destinations
---
It is not hard to see why Lisbon has become such a hot destination in recent years. For starters, it is known for being one of the most wallet-friendly of the European capitals, meaning you can holiday here for longer without worrying about breaking the bank. On top of this, there is so much to see and do here, from colorful architecture to a buzzing nightlife, that you will not know where to start. To help you understand what exactly there is for travelers in the Portuguese capital and for you to plan that perfect itinerary, here is a guide to things to do in Lisbon.
Sightseeing Things to Do in Lisbon
Tower of Belem
Officially named the Tower of Saint Vincent, the Tower of Belem is one of the most recognizable icons of the city and the top of things to do in Lisbon. Built-in the 16th century during the height of the Portuguese Renaissance, this impressive tower was used both as a fortress and ceremonial gate to the city and stands imposingly on the banks of the Tagus River. The Tower of Belem is a mix of architectural styles, including Moorish, Gothic and Romanesque and really does cut a dramatic figure on the banks of the water. Inside there are five floors – the Governor's Hall, the Kings' Hall, the Audience Hall, the Chapel, and the Roof Terrace – which are all interesting in their own way, but possibly the most fascinating part of a tour of the Tower of Belem is the pits and holes where prisoners were thrown into.
Be sure to check out the western facade where you can see a gargoyle in the shape of a rhino.
Monument to the Discoveries
Portugal has a long history with exploration; the country's Age of Discovery took place through the 15th and 16th centuries, with Portugal's explorers circumnavigating the globe in search of new lands.
Located on the northern bank of the Tagus River where ships used to set off on these journeys, the Monument to the Discoveries pays homage to the major figures of the era, including Henry the Navigator, Ferdinand Magellan, and Pedro Escobar. It is one of the city's most stunning monuments, so make sure you add it to your list of things to do in Lisbon.
Jeronimos Monastery
Another magnificent structure dating from the Age of Discoveries, Jeronimos Monastery was built during the 15th century with money made through the country's international trade in cumin, cloves, and many other exotic spices. Considered to be the most beautiful of all the historic buildings in Lisbon, this UNESCO World Heritage Site is one of the best examples of the Portuguese Late Gothic Manueline style of architecture in Lisbon. As well as being architecturally stunning, Jeronimos Monastery is also the final resting place of many important figures in Portuguese history, such as Vasco da Gama, a prominent explorer who was the first person to reach India by sea, and Luis de Camoes, who is considered to be Portugal's finest ever poet and has been compared to Shakespeare and Dante.
There are also a couple of museums here – the Archaeological Museum and the Navy Museum – which are also worth checking out.
Sao Jorge Castle
Standing imposingly at the top of the Alfama district, Sao Jorge Castle is one of the city's oldest monuments, having watched over the events of Lisbon for over 2,000 years. The castle was originally built by the Romans and has seen many extensions and redevelopments over the centuries, being used in a variety of guises, including a royal palace, military barracks, and the Portuguese national archives. Nowadays, the castle serves as a national monument and museum, and there is plenty of interest to see here. The castle we see today was largely built by the Moors in the 11th century and as well as seeing the stunning building itself, there is a fascinating exhibition on life during this time.
The permanent exhibition also covers the earlier settlements which were founded here. Other highlights of a visit to Sao Jorge Castle include the Black Chamber, a camera obscura which offers views of Lisbon in real-time; the Archaeological Site, showing evidence of the first three significant periods in Lisbon's history; and the ruins of the former Royal Palace of the Alcacova, which provide the most important evidence of a medieval residence here.
Lisbon Cathedral
As the oldest church in the diocese of Lisbon, the city's main cathedral should be high on your list of things to do in Lisbon. Built-in the 12th century, it has gone through many transformations over the years; this is because, after surviving a number of earthquakes, restorations have had to be done, resulting in an amalgamation of architectural styles. Inside you can see the ancient cloisters which sit directly above the remains of an old mosque, symbolically representing the triumph of the Catholics over the North African Moors in the 13th century. These cloisters have been excavated so you can now see the underlying foundations of the mosque.
Other points of interest in Lisbon Cathedral include the religious nave, transept, and sanctuary, as well as the treasury on the second floor which houses displays of jewels and relics from various historical periods.
Lisbon City Tour – Private Excursion with Local Tour Guide
As you can see, Lisbon has a multitude of historical sights and other attractions which make it an incredibly attractive city to visit. To make the most of your day's sightseeing in Lisbon, you can take the Lisbon City Tour, a private excursion available through TripsPoint.com. Picking you up directly from your hotel, you will be whisked away through some of the most popular sights in the city. These can include the Tower of Belem, the Monument to the Discoveries, and Jeronimos Monastery as well as cool districts like Baixa and Alfama.
As this is a private tour, you are completely in control – you have the ability to design your itinerary exactly as you wish, so you can visit the places you really want to and have a day to remember.
Fun Things to Do in Lisbon
Lisbon Oceanarium
Housed in a modern building which sits in stark contrast with the city's historic buildings, Lisbon Oceanarium is nevertheless one of the most fun things to do in Lisbon. The largest indoor aquarium in Europe, where you can see all kinds of marine life, including penguins, sea otters, rays, sharks, seahorses, octopuses, jellyfish, many types of sea bird, plus many, many more. It is also one of the few aquariums in the entire world which houses a sunfish due to the strict requirements on their care. In addition to the permanent exhibitions, the aquarium also holds temporary exhibitions throughout the year.
If you feel like you need a break from doing all the traditional sightseeing, Lisbon Oceanarium provides a fantastic alternative.
Jump on Lisbon's Iconic Public Transport
It might not seem like the most likely of tourist attractions, but Lisbon has some truly iconic public transportation and jumping on one – or both – of them should definitely be part of your things to do in Lisbon. The most famous of the two transportation types is the tram. Very much like San Francisco in the United States, trams are Lisbon's most well-known and well-loved form of public transport. For the ultimate Lisbon tram experience, hop on the number 28, which has been making its way through some of the city's prettiest districts, including Alfama and Baixa, for many decades. These cute yellow trams will take you past the Basilica de Estrela, Sao Bento, Se Cathedral, and Portas do Sol, among many others. While a trip on tram 28 is certainly one of the things to do in Lisbon you should definitely make time for it, it is worth noting that because this route is popular with tourists, pickpockets are known to frequent the tram as well. However, this should not put you off; just make sure that you look after your belongings and that you are not flashing any expensive gadgets or jewelry.
The other iconic transportation method in Lisbon is the funicular. It is often said that Rome was built on seven hills, but the same can also be said of Lisbon. To get around the problem of walking up and down these hills every day, a series of funicular railways were built. There are three of them in total: the Elevador do Lavra, Elevador da Gloria, and Elevador da Bica. The Elevador do Lavra is the city's oldest funicular, having been installed in 1884, and links Largo da Anunciada and Camara Pestana, running perpendicular to Avenida da Liberdade. The Elevador da Bica is the youngest of the three, installed in 1892, and runs along Rua de Bica de Duarte Belo to reach the district of Bairro Alto. The most popular of the three funiculars is the Elevador da Gloria; installed in 1885, it links Restauradores Square and Rua San Pedro de Alcantara in Bairro Alto and offers visitors the most amazing views of the city when at the top.
Shopping in Lisbon
Bairro Alto
Known as being the place to head out on a night out in Lisbon, the bohemian district of Bairro Alto is also a fantastic place to go shopping. Here you will find an abundance of independent and eclectic shops, many of which stay open until late so you can indulge in a bit of late-night shopping before popping into one of the many bars to continue your evening.
Avenida da Liberdade
If you prefer your shopping to be a little bit more exclusive, Avenida da Liberdade is the place to be. The city's main boulevard, there are lots of designer stores here to splash the cash or just browse if your bank account does not allow it. Louis Vuitton, Emporio Armani, Burberry, and Escada all have stores here, plus you can enjoy the beautiful 19th-century architecture, statues, and fountains as you make your way down the boulevard.
It is also the location of a number of fine dining restaurants and trendy bars where you can refresh yourself during your shopping trip.
Rua Augusta
Rua Augusta has had a bad wrap in recent years; many travel guides have named it as one of the most boring places to shop in Lisbon. However, many visitors would strongly disagree with this statement. You can find lots of your high-street favorites here, such as Mango, Zara, and H&M as well as plenty of souvenir stalls and other boutiques selling all kinds of quirky gifts and items, but the reason why so many travelers keep visiting Rua Augusta is that it is one of the liveliest streets in the city. In addition to shopping, it is the best place to go and see musicians performing live and street performers such as living statues plying their trade, or just enjoy a spot of people-watching.
On top of this, there are some cool things to see here. At the end of the street is the triumphal arch – head up to the terrace to get wonderful panoramic views over the city – which is a beautiful piece of architecture, and do not forget to check out the mosaic pavements.
Culinary Things to Do in Lisbon
Wine Tasting Lisbon – Half-Day Private Tour
While it may not have the same fame as Spanish wine, with the exception of the port, Portuguese wine is of exceptional quality, so as one of your things to do in Lisbon, you should make time for this Half-day Private Wine Tasting Tour – available through TripsPoint.com – to fully experience this wonderful product. On this tour, you will head to one of the oldest wineries in the country and visit its museum before getting the chance to taste some of the wines which are made there. You then get the choice of a visit to a tile factory or embarking on a nature tour. At the tile factory, you will see how the manufacturers produce and decorate these tiles and then have the chance to personalize your own tile as a souvenir to take home with you.
If you choose the nature tour, you will be taken to Arrabida Mountain, a UNESCO World Heritage Site and take in the stunning landscapes and breathtaking views.
Time Out Market Lisbon
Everyone loves a good food market and the one you should definitely head to in Lisbon is the Time Out Market. Located at Mercado da Ribeira, Time Out Market Lisbon is one of Europe's best food markets where you will find lots of stalls from Lisbon's most renowned restaurants, such as Sea Me and Cozinha da Felicidade. There is even a stall by Santini, one of Lisbon's longest and most popular ice-cream sellers. And it is not just Portuguese cuisine which is sold here; many world foods are represented.
As well as having a vast array of restaurant stalls to choose from, there is also an assortment of cookery classes to participate in if you so choose. Workshops you can take here include Japanese ramen, risotto, Thai dishes, and Portugal's most-loved dessert, custard tart. If you are traveling with kids, there are even masterclasses for your young ones here so they do not need to miss out on all the fun.
Excursions from Lisbon
Private Day Tour to Sintra, Cabo da Roca, and Cascais
Of course, there is plenty to keep you occupied in Lisbon, but if you are taking an extended break there and want to see what other delightful places there are in the surrounding area, you should take the Private Day Tour to Sintra, Cabi da Roca and Cascais, available through TripsPoint.com. This wonderful day trip will take you to multiple historic palaces, pretty villages, and beautiful scenery. First, you will head to the UNESCO World Heritage Site of Sintra with an optional stop at the National Palace of Queluz on the way. After this, your driver will take you to various other picturesque spots, including Sintra's Pena Palace, Guincho Beach, Hell's Mouth, and the former fishing village of Cascais. As it is a private tour, you do have the option of tailoring your day so you get to see everything you want to see.
If you have a spare day to explore outside of the Portuguese capital, this private day tour is one of the best things to do in Lisbon.
Horse Riding
If you want to spend part of your vacation getting active, you cannot go far wrong with this Horse Tiding Trip you can book through TripsPoint.com. This two-hour trek will see you horse ride along Comporta Beach (around a 90-minute drive south of Lisbon), a stretch of pure white sand that will make you feel like you have been transported to a Caribbean island. As you make your way along Comporta Beach you will pass the Setubal Peninsula, Herdade da Comporta, and the Sado Estuary Natural Reserve.
The ride lasts around two hours and is suitable for all levels of rider, so you do not need to worry if you do not have that much experience on the back of a horse.
There Are So Many Things to Do in Lisbon, You Will Not Know Where to Start
Lisbon really is a splendid city to visit. In one place you have sightseeing, fun attractions, gastronomy, and nightlife, and if that was not enough, there are also lots of excursions you can take which are not too far from the capital. So it is fair to say that Lisbon definitely is one of the top city breaks you can take in Europe and there are a lot of things to do in Lisbon for every kind of person.