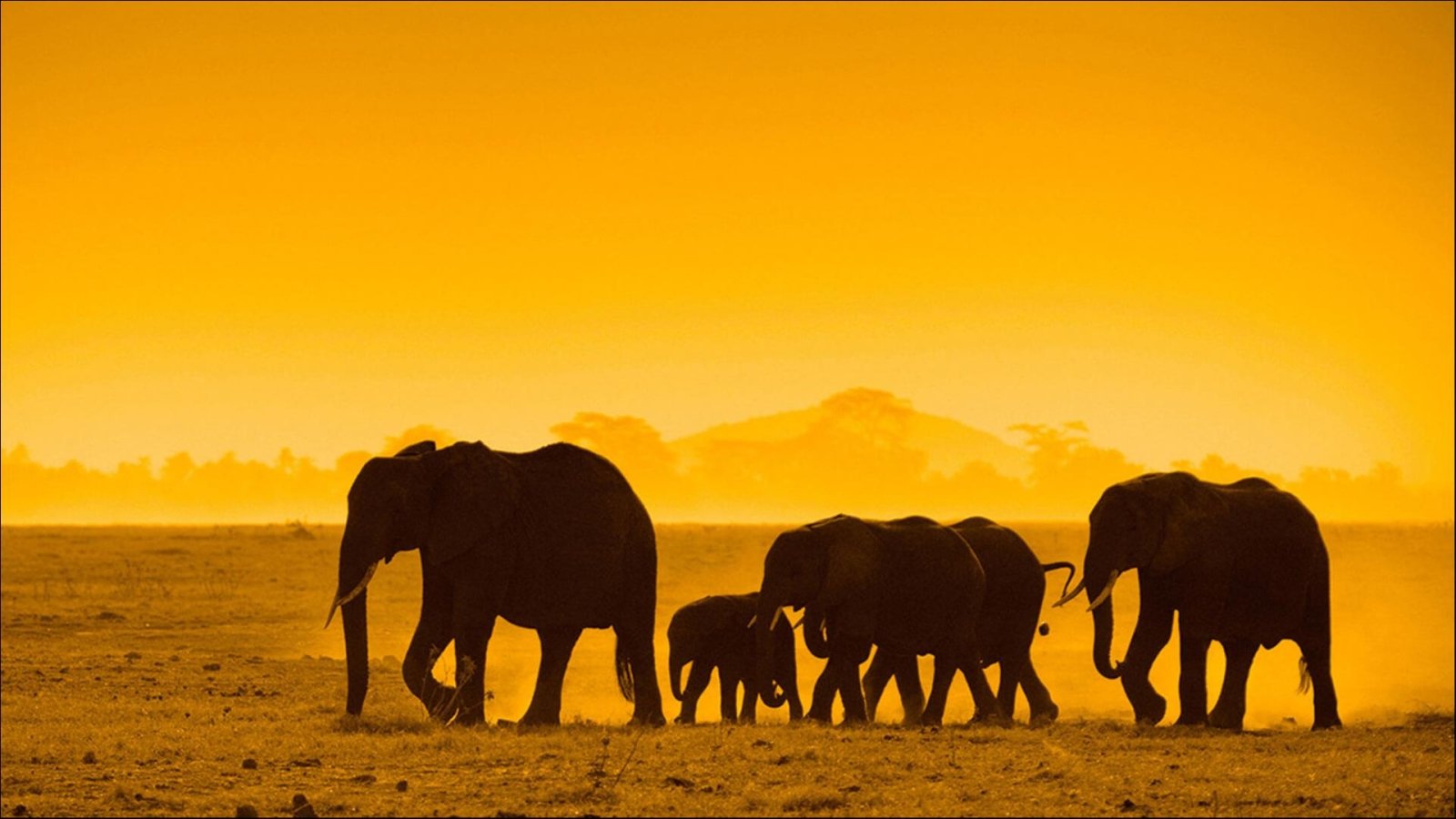 ---
Kenya Safari Ultimate Guide
---
Are you planning to set sail for Kenya? If yes, then you've come to the right place. Well, it's not easy getting the right information about a country you've never been to. That said, planning for your travel to a foreign country can be a little hectic especially if you don't have the right information. Thankfully, this article is dedicated to giving you the ultimate Kenya Safari Guide. So, let's get started!
First of all, nobody says 'Jambo' anymore in Kenya. It's actually a red flag that you are a foreigner if you say this to the natives. So keep on reading and I'll give you a bonus tip on what to use when greeting the locals.
Kenya is a country full of diversity in terms of culture and traditions. Regardless, the one constant thing about the locals is that they are hospitable. On top of that, the capital city, Nairobi, is well developed.
Majority of the citizens are conversant with English but only a selected number can actually communicate easily in this language. However, if you choose the right guide for you, you don't have to worry about the communication barrier. That said, here's all you need to know about Kenya safari to get the best experiences.
Top Kenya Safari You Should Go on
Whenever anyone thinks of Kenya Safari, the first thing that comes to mind is seeing the big five animals. However, there's a lot to Kenya safaris than just that.
The best way to enjoy your tour in Kenya is by taking a trip through TripsPoint that list the best tours and safaris offered by local tour operators. In most cases, every Kenya safari will involve a tour through one or two of the parks listed below. WAIT! Do you even know the different safaris you can go to? If not, then let me share with you the types of Kenyan safaris available:
Balloon Safari
Air Safari
Bird-watching Safari
Beach Safari
Scenic Safari
Road Safari
Adventure Safari
The difference between these safaris is the experience you are going to have. Additionally, you are likely to have more than one safari at the same time. For instance, you can go for a Balloon ride in Maasai Mara National Park and still get the chance to enjoy a road safari in a different park.
The most important part is that all these types of safaris will in one way or the other involve a visit through the park or any other tourist attraction. A proper Kenya safari is all about the experience and watching the wild animals in their natural habitats. With that in mind, let's take a look at some of the best places to go to in Kenya:
Hell's Gate-Nakuru
Don't let the name spook you! Hell's Gate National park is an amazing place where you get to connect with nature. The name of the park comes from the high geothermal activity around its borders. This remarkable National park can be found within the Great Rift valley in Nakuru.
There are tons of activities that you can participate in while in the park. They include biking through the park, bird watching, game viewing and rock climbing among others. You will also get the chance to witness animals such as African buffalo, zebra and baboons in their natural environment.
Lake Nakuru National Park
Lake Nakuru is famously known for its vast number of flamingos and other wild animals. The Park is located a few hours from Nairobi but I promise you the trip is worthwhile. That actually makes lake Nakuru the perfect place for a Kenya safari trip.
What's more, you can take a trip to the park and also have some time to spare and visit Hell's Gate National park. The rivers around the lake are home to other wild animals including hippos, white rhinos, and impalas.
Nairobi National Park
Famous for being the only national park that can be found close to a capital city, the Nairobi National park is filled with adventurous activities. Here, you will always find something for the whole family. The park is home to over a hundred mammal species including 4 of the big five animals (Buffalo, lion, rhino and leopard).
Additionally, the park has over 400 bird species hence making it the best spot for a Kenya Bird-watching safari. You can either take a walk through the Nairobi Safari Walk within the park or visit the Orphanage to see some of the salvaged animals. If that's not enough, you can also enjoy the scenery while on a picnic in the spacious accommodating picnic sites.
Mount Kenya National Park
This park is located in the second highest mountain in Africa: Mount Kenya. The park has a unique change in ecosystems thanks to the high mountain. Since the mountain is the second highest mountain in Africa, it attracts a lot of tourist hikers and mountain climbers all year round.
If you want to escape the hot summer vacay, then this is the best place to be. The park is home to different wildlife animals and beautiful scenery that's to die for. You will pass the different ecosystems on your way up the mountain.
Maasai Mara National Reserve
Maasai Mara National Reserve is the most visited park in the entire country. Why? The park extends all the way to Tanzania where the name changes to Serengeti National Park. When the climatic conditions in Serengeti are harsh and the grass dries up, most of the wild animals begin their journey back to Maasai Mara National Reserve.
The animal migration from Serengeti all the way to Maasai Mara is breathtaking. It's actually one of the major tourist attractions in Kenya. These animals particularly the Wildebeests are exposed to predators during their migration. If you are in luck, you might bear witness to the 7th wonder of the world. But that's not all Maasai Mara has to offer.
The park is full of other wild animals and you will also enjoy Kenya road safari. If you wish, you can go for the Kenya Balloon safari through the park and enjoy the experience.
Secret Souvenir Location
Your trip is not complete until you carry a souvenir back home. The best place to get a good piece to carry home is at Maasai Market. They've got all types of crafts and other decorative ornaments that come from different tribes in Kenya. However, the majority of the crafts are based on the Maasai culture - that's actually why the market is named after the Maasai.
The Maasai people have been able to maintain their culture and traditions without the influences from the outside world. You will easily find them wearing their traditional clothes even in the capital city. The market is typically opened on Saturdays.
Local Dishes to Try out
I'm sure you are probably bored with the regular French fries and burgers back at home. If so, then add a bit of diversity to your diet by trying out some of the local Kenyan dishes. For instance, you can try out their 'Ugali' (cornmeal) and 'Nyama Choma' (roasted lamb meat) dish. It's an absolute favourite among the locals.
Another dish you can try out is 'Pilau' (spiced rice with meat) or even 'ugali and samaki'(cornmeal and fish). Both of these dishes are mouth-watering. But remember to tell your guide if you are under a special diet so that he or she can recommend the best dish for you.
Things You Need to Know Before Setting Sail for Kenya
Nobody says Jambo: As I said earlier, this is an old Swahili word. Almost everyone will recognise the fact that you are a foreigner. Try using words such as 'Sasa' (Hello), 'Asante' (Thank you). That should get you out of trouble.
Don't ask anyone their tribe: Kenya has over 40 different tribes. That means tribalism is a sensitive matter to the locals. Unless the local offers this information willingly, it's best to stay away from any tribal issues.
Don't purchase anything with foreign money: using your foreign money might easily make you a target for burglary. Therefore, kindly exchange your money at a reputable place such as a hotel or mall.
M-Pesa mobile transfers: Kenya has its local mobile banking known as M-Pesa which is quite safe. You will easily come across green stalls with the name M-Pesa written on them. If you would like to use this service, then you will have to purchase a Safaricom line and register for the service. All you need is your passport.
Foreigner's English sounds different to the locals: even if a local understands English, it might be difficult for them to interpret what you are saying. That's is because whenever a foreigner speaks in English, to the local, you sound like you are speaking through your nose. Try speaking a bit slower but not too slow since that will sound ridiculous.
In Summary...
Well, there you have it! Kenya is a beautiful country and the best place to spend your vacay. Aside from wildlife and adventure, you will also get to enjoy their culture. One of the country's favourite saying is 'Hakuna Matata'.
I'm sure you've heard it in a Lion's King movie or any other animation based on Kenya. The saying means 'No worries'. So, pack your bags and head down to Kenya. Trust me the trip will be worth your every penny.