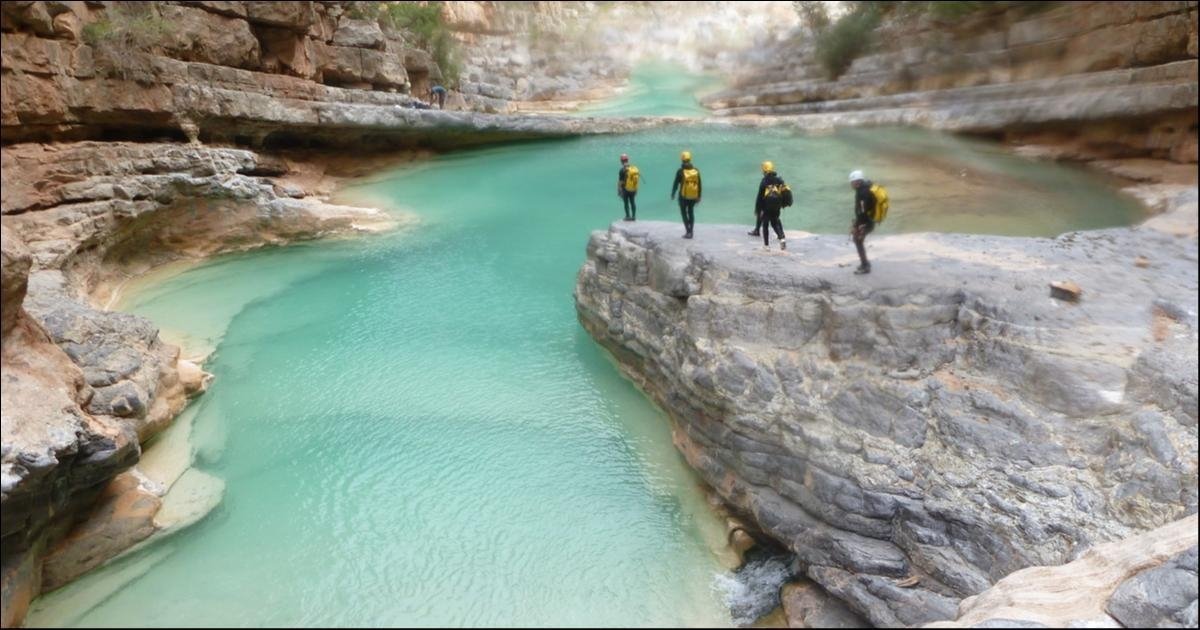 ---
Things to Do in Agadir, Morocco's Most Modern City
---
While most people tend to make Marrakesh the main focus of their Morocco trip, just 250 kilometres away is another destination in the country which is worthy of your attention – Agadir. Due to a devastating earthquake in 1960, Agadir was destroyed and rebuilt, and is subsequently one of the most modern cities in Morocco, although it has also managed to retain much of its original traditional charm. This combination of the old and the new is just one of many reasons why you should add Agadir to your Morocco itinerary. It is also one of the country's biggest surfing hotspots, has plenty of wildlife spotting opportunities, and is ideally situated to enjoy a number of fun excursions. To help you plan that perfect Agadir adventure, check out this list of things to do in Agadir.
Sightseeing Things to Do in Agadir
City Centre
As was mentioned previously, Agadir's city centre is extremely modern in comparison with other Moroccan cities, and there are a few cool sights to see which make a nice change from sunbathing on the beach. One of the most impressive buildings is the Grand Mosque, a completely unique structure, especially when you compare it to the other mosques found in Morocco. There are also a few museums here of interest, such as the Agadir Memorial Museum and the Amazigh Museum. The Agadir Memorial Museum was built to commemorate the lives lost during the 1960 earthquake and features a vast number of documents and photographs documenting the city right up until its unfortunate levelling.
The Amazigh Museum focuses on the culture of the country's Berber people and exhibits a small collection of Berber artefacts from the 18th and 19th centuries, such as musical instruments, traditional clothing, jewellery, and documents.
Medina
As you probably know, the medina is often the heart of every Moroccan city. Unfortunately, the original medina of Agadir was destroyed during the earthquake in 1960, so it is no longer possible to see the original. However, a life-sized, open-air replica was constructed in 1992 using traditional Berber techniques. It is a little bit out of town – around 20 minutes by taxi – but it is well worth making the trip to stroll around its perfectly recreated streets and alleyways.
Many artisan craftsmen also sell their wares here, so you may even be able to pick up a souvenir or two.
Kasbah
As one of the few structures which managed to escape destruction in the 1960 earthquake, the Kasbah is of great historical significance and one of the must-do things to do in Agadir. Built-in the middle of the 16th century, the Kasbah once defended the city from sea attacks and was a bustling city in itself, with a large population living within its huge fortified walls. The walls and gates are incredibly well-preserved, and their strategic location on the hillside means you get wonderful views over the city and the Atlantic coastline.
If you are a fan of photography, you should come here late afternoon if you want the best conditions for shooting.
Wildlife Things to Do in Agadir
Souss Massa National Park
If you are a birdwatching enthusiast, the Souss Massa National Park should definitely be on your list of things to do in Agadir. With a landscape composing of sand dunes and wetland, the park is the perfect home for a variety of bird species, including flamingoes, ducks, ibis, herons, and doves. It is also one of the very few places in the world where you can spot the critically endangered northern bald ibis.
The best times for birdwatching are spring and fall, and it is necessary to join a guided tour to enter the park. However, many operators run these tours, so you are sure to find one suitable for you.
Crocoparc
Nile crocodiles may not be the first animal you think of when you are planning some wildlife spotting in Morocco, and with very good reason: despite being endemic to the country, they were wiped out by hunting in the wild during the 20th century. In order to try and conserve numbers, Crocoparc was opened and has since become one of the most popular things to do in Agadir. Set within beautiful grounds, here you can see over 300 Nile crocodiles up close and learn all about them, their behaviour, and the conservation project.
There are also a large number of flora species within the park for you to admire, a lot of them native to Morocco.
Vallee des Oiseaux
A cross between a park and zoo, the Vallee des Oiseaux sits right in the centre of Agadir and is the ideal place to relax and unwind during the day, especially if you are travelling with children. The mini-zoo has a number of enclosures with animals and birds such as llamas, deer, kangaroos, flamingoes, and parrots. There is also a children's playground for your kids to enjoy while you sit in the shade to get some respite from the Moroccan heat.
As well as being a lovely spot to spend the afternoon, it is also one of the free things to do in Agadir.
Active Things to Do in Agadir
Surfing
One of the things Agadir is really famous for is its abundance of excellent surf spots, making it a prime location for all those interested in the sport. While there is a great stretch of beach in Agadir itself, the best location for surfing around Agadir is the nearby town of Taghazout. Located just a 30-minute drive north, this sleepy seaside town has become a Mecca for surf enthusiasts from around the world, with local companies offering surf packages, lessons and equipment hire throughout the year.
If you do not fancy organising your own surf holiday, you could book this All-Inclusive Surf Week Morocco trip through TripsPoint.com instead.
Your seven-day stay includes six nights' accommodation, three meals per day, daily surfing lessons with all equipment provided, airport transfers, transportation to the best surf spots, and a variety of extras such as yoga classes and excursions.
Golf
It might not be the first activity you consider when taking a vacation in Agadir, but there are actually four excellent golf courses in close proximity to the city and Agadir has become a popular destination for golfers in the country and from further afield. There are many reasons why Agadir is such a hotspot for golfers: it offers perfect year-round weather conditions, the courses are set within stunning surroundings, there is plenty to keep you occupied once you have finished your rounds of golf for the day, and the golf clubs here are fantastic value for money.
Like with many golf courses around the world these days, caddies are compulsory at Agadir courses and cost around $15 plus any discretionary tip.
Fun Things to Do in Agadir
Hit the Beach
As a resort city, the thing that Agadir is most famous for is its beaches; not too far from the centre is a glorious stretch of pure white sand which is just begging to be lounged upon. And it is not just popular with foreign holidaymakers. Agadir is Morocco's prime resort location and you will also see plenty of locals coming to spend their vacations here. The marina has been massively developed in recent years, so the city has become a magnet for yachters and you may see plenty of boats sailing around while you are on the beach.
You will also find lots of hotels, cafes, restaurants, and designer shops in and around the beach and marina, so the area is well-serviced, ideal for spending the day sunbathing and swimming.
Agadir Ferris Wheel
Also down by Agadir's beachside, the Agadir Ferris wheel – officially called La Grande Roue Agadir – is not only a fun activity to do, but it also gives you amazing views over the beach, city, and beyond. It is possible to ride the Ferris wheel both during the day and at night, but most visitors prefer to go in the evening when both the wheel and the city are lit up.
If you are travelling with young children, there are also a number of other fairground rides in the immediate vicinity for them to enjoy, making this one of the most fun things to do in Agadir for children.
Camel Riding is one of the most popular things to do in Agadir
Most of us associate camels with African countries and getting the chance to ride one feels like something out of a legend or Hollywood movie. Many tour companies advertise camel riding trips in Agadir, but if you want to do one that is really special, consider this Sunset Camel Ride which you can book through TripsPoint.com. You will be picked up from your hotel and dropped off in the village of Aghroud Bensergao, located five kilometres from the centre of Agadir, where you will meet your trusty steed for the evening. You will then set off towards the mouth of the Souss Massa River where you will enjoy a photo break of the many migratory birds that make their home there. Finally, you will return to the ranch in Aghroud Bensergao for mint tea and cake before being returned to your hotel.
This two-hour tour is a wonderful way of experiencing traditional Moroccan life and meeting local people as well as having the fun experience of a camel ride.
Relax in a Traditional Hammam
Hammams – traditional steam baths – are incredibly important in Moroccan culture, so if you want to immerse yourself in local custom, this is a really fun way to do it. There are quite a few hammams dotted around Agadir, ranging from the extremely basic to the super luxurious. If you want the real Moroccan experience, head to one which has been designed with locals in mind. Not only will this be a more authentic experience, but it will also be cheaper, even if you pay an attendant to scrub you down with the soap and exfoliating glove; however, be warned that some hammams are so basic that you will need to bring your own soap and other bathing equipment. If you want a more opulent experience, you can opt to go to one of the spas which offer full pampering sessions with massages after your steam bath.
When it comes to experiencing a traditional aspect of Moroccan culture, this is one of the best things to do in Agadir.
Shopping
Another vital part of Moroccan culture is shopping in the souk, and in Agadir, you cannot get better than Souk El Had. Comprised of over 3,000 stalls, you can buy pretty much everything you want here, including souvenirs, clothing, accessories, household items, and many, many more. Even if you are not too bothered about buying anything, the souk is fun to experience for the atmosphere alone and is one of the essential things to do in Agadir.
Haggling is mostly the order of the day at Souk El Had, but be aware that some stalls will have fixed prices; if you are not too sure, just ask the stallholder. It is a good idea to have a wander around the souk first to get an idea of prices before you start haggling for the item you want. Most tourists tend to enter the souk via the main gates, numbered 9 and 10. If you enter through these gates, expect to be approached by someone offering to guide you. It is not really necessary to be guided through the souk as it is fairly easy to navigate, and more often than not these 'guides' will just take you to their friends' stalls where they have agreed on a commission. To avoid these guides, just enter through one of the other gates instead of the main ones.
While it is very hard to imagine this would happen, if you do get bored of the souk, you can head down to the marina to continue your shopping. Here you will find a whole host of designer and high-street brands such as Zara, Stradivarius, Mango, and Adidas, often at slightly cheaper prices than you would expect back at home, so it is a fantastic place to stock up on clothing before heading back to your home country.
Excursions from Agadir
Essaouira
One of the most popular destinations in Morocco, Essaouira is a delightful seaside town with a plethora of beautiful historical sights. The city's old town is protected by 18th-century seafront ramparts, designated as a UNESCO World Heritage Site, which make a pleasant day's stroll through the narrow alleyways.
Essaouira does not necessarily have many attractions and things to do; the attraction is the town and the atmosphere themselves. The town is also a fantastic place to sample some fresh seafood.
Paradise Valley
Located around 60 kilometres north of Agadir, Paradise Valley is an incredibly popular destination for those looking for easy hiking opportunities. The hiking trails here will take you through olive groves, almond tree orchards, and charming villages, giving you a taste of rural Moroccan life. While enjoying your day hikes, you can admire the marvellous views of the mountains in the background, plus there are plenty of spots which are perfect for picnicking. It is also a great place to pick up some local products; along the routes, you will find many small stalls selling items such as argan oil and honey.
Paradise Valley is extremely popular with locals at the weekends, so if you are hoping to hike in relative peace and quiet, visit on a weekday.
Taroudant
Situated in the Souss Valley just under 90 kilometres away from Agadir, Taroudant is a fascinating town surrounded by huge terracotta walls and ramparts. The main draw for visitors here is to either take a walk around the seven-kilometre walls to check out the impressive defensive gates or alternatively you can take a caleche ride around them if you do not fancy walking so far, especially if the day you visit is quite hot. Afterwards, you can head into town and get lost among its labyrinthine streets in the Kasbah district.
Another highlight of visiting Taroudant is to go shopping in its two souks; being a smaller, less touristy town than other destinations in Morocco, you will be able to pick goods up here at bargain prices. Just outside the city walls is a tannery where you can buy quality leather goods. It is also possible to see the tanners at work if you are interested in the leather-making process.
Tiznit
If, as part of your things to do in Agadir, you want to visit a town which has managed to stay off the tourist map, consider spending at least half a day in Tiznit. Situated almost 100 kilometres south of Agadir, this tiny town is particularly well-known for its production of Berber jewellery and is one of the best places in Morocco to purchase such items. Within Tiznit's old town are a number of souks specialising in traditional jewellery as well as other local handicrafts. The old town itself is quite impressive, surrounded by imposing fortifications which are fairly young in comparison with other Moroccan cities, as they only date back to the 19th century.
If you want to experience a little bit of traditional Tiznit life, aim to visit the town on a Thursday when the local market takes place.
While it may not have the magical splendour of other Moroccan cities, Agadir still has its own charm and is a great place to relax, shop and dine. Add in the fact that the surrounding landscapes are perfect for all kinds of activities, and Agadir becomes a fantastic place to spend your vacation with a lot of things to do in Agadir.