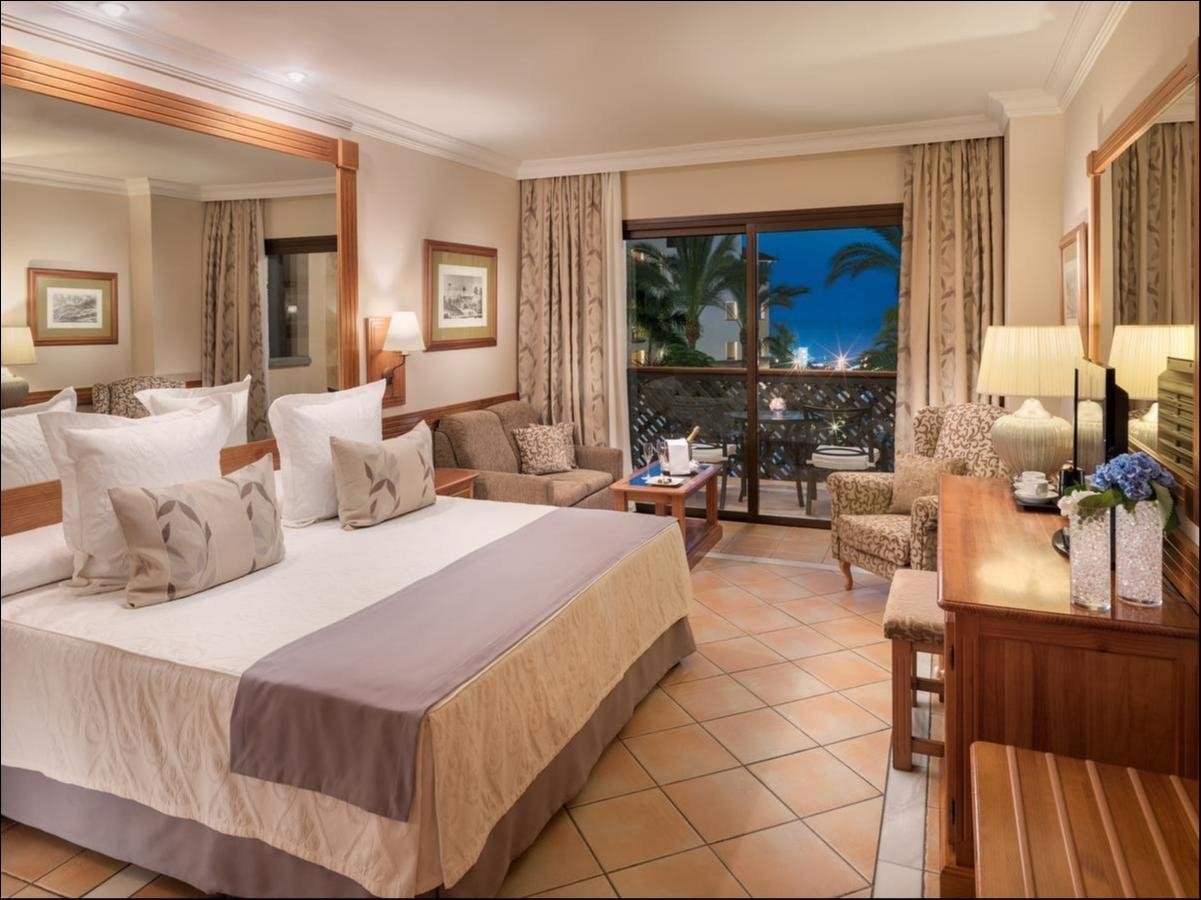 ---
Costa Adeje Hotels & Costa Adeje Weather - Things to Know
---
Greg Lucky
-
-
Feb 25, 2021
If you go on holiday to Costa Adeje, looking for Costa Adeje hotels or Costa Adeje weather, here you'll find everything you need to know, to see, what to expect and if that is actually the right holiday destination for you or not. Here we're going to have a look at some tips that can save you a lot of money, a few small things to learn about, and a lot of tips that will make your holiday even better.
In this travel guide, I'm going to explain to you the next subjects in details:
General information about Costa Adeje.
Costa Adeje beach choice.
Famous waterparks in the area explained.
Suggested Costa Adeje tours and activities.
Costa Adeje nightlife.
Tricks and scams at the destination to avoid.
How to get to Costa Adeje.
Costa Adeje hotels overview.
Costa Adeje weather.
Opinions of travelers that visited the destination.
Costa Adeje Holidays - the insight from insider
Costa Adeje has many different beaches, Puerto Colon beach for me is the least nice, it's kinda small and very often crowded, but I can see the appeal for families with small children as it is close to many Costa Adeje hotels and has everything close by that you might need for a beach holiday with the kids. There are also small soft waves, it is sheltered from the ocean. So for families with kids, it could be a perfect choice.
Costa Adeje also has the bigger beaches in this area, like Playa de Torviscas and Playa Fanabe beaches, in my opinion, are much nicer, more upscale, as well as some lounges, Balinese beds, and beach clubs. You will find many snack places next to the beach, as well as fun things for the kids, like a mini-golf area and even a daycare. And what I would call a daycare center.
My favorite beach in this area is the Playa del Duque, which looks a nice little and more upscale, the feeling beach with some of the softest and white sand in the area and also closest to some of the more expensive Costa Adeje hotels in this area.
So, in Costa Adeje, you will find some of the nicest, biggest, and most modern, and newest hotels out there like H10 Costa Adeje Palace or Costa Adeje Gran Hotel. We will do the local hotel overview later. If you are about to book your hotel but still quickly want a second opinion, just continue reading. I have visited many of these Costa Adeje hotels and you can rely on an objective opinion. Later I will be glad to figure out what is really the right hotel for you or not.
If you want to go clubbing or partying in Costa Adeje, you will find some bars that will be open to late but not many clubs for the real clubbing and partying nightlife. Take a walk or a taxi to play at the Las Americas just next door, especially the Veronicas area that is the most active clubbing and nightlife in Tenerife.
So one of these things you should definitely do when you're staying in Costa Adeje is to go to the Siam water park.
It's really close by. And also Siam Park has a free bus service going all over the coast there. So they come and pick you up for free. Siam Park is claimed to be one of the best water parks in the world. Well, I don't know this, but I've been to a lot of water parks in Spain, and this is definitely the nicest one I've been to. There's also an Aqualand water park. I would not go there. It's cheaper, but it's a whole different experience.
I would say paid a couple of euros more and go to Siam Park is going to be a unique experience.
Great for the entire family. I would definitely advise that seeing Siam Park to one of these things you're always told when you go to Tenerife is that you have to go up. I would say it's not anymore like this now. It's so busy. There are so many buses. I would not advise it.
If you were going for the sunset or go for the Teide night experience, these are really unique. In the evening Teide offers really amazing views and it's very peaceful and quiet. So I would definitely advise if you go Teide. First of all, take warm clothing either if you're going in the day or the nighttime because it can get very cold. And I do like the sunset or the nighttime experience. It's really amazing.
One of the things I would definitely advise when you go to Costa Adeje is to get a rental car at the airport preferably, or in your resort. It's really cheap. You can get one for 10 or 15 euros a day if you rent it for an entire week. And this is fully all-inclusive. So all the insurance like zero excess. One of the reasons I would advise this is especially in Costa Adeje, that it can be a quite much uphill to your hotel or your accommodation. A lot of people don't understand this before going there, but a lot of the hotels are quite uphill unless you stay in a luxury hotel like H10 Costa Adeje Palace right by the coast.
So if you have a car, it's really easy also to go to the bigger supermarkets so you can do cheaper shopping or if you want to go to the other side of the island to see some of the parks there or the beaches there. Or if you want to drive upside for all of these reasons, it's really going to pay off. It's a good investment to rent the car for like 10 or 15 euros a day. If you want to rent a car in Costa Adeje, do it at the airport, you can find most of the companies there. Surely, it is a far better idea to book a car in advance.
Restaurants you will find all over the coast and there is a really large choice just next door and within walking distance. When going to any restaurant or just having a drink, watch out for upselling, the wrong bill, or any extra charges.
I have been traveling all over Spain to hundreds of destinations, but in Costa Adeje and Playa de Las Americas, this was the more prolific I have encountered.
Many dishes or advertised very cheap outright, but then are served with special sauces or something without your asking that are billed separately. In some places the food is cheap, but then the drinks are extremely expensive to compensate. And one time while having a coffee, I was in a hurry and I wanted to pay. So I wanted to pay directly with the waiter to avoid any waiting and he wanted to charge me three euro fifty cents. And I said, this is kind of insane for this place, so I wanted to see a bill. It was only two euro fifteen. So still the exact same coffee or even better one in Santa Cruz, the capital, is only about a euro. So, do be aware of the scammy-type practices.
So that's also three quick things I want to give you a little bit more information and a warning about when going to Costa Adeje, this is when you are traveling on Costa Adeje.
You might find a lot of flyers on the street. Just stay away from these. Most of the time they involve some kind of excursion that is really cheap, but they don't say you or sometimes they do mention it very slightly, is that you will have to go on a sales presentation for like one or two, or three hours where they try to sell you loads of stuff. Stay away from this! Better go to TripsPoint.com and there you have the widest selection of really nice local tours you can book safely at a much better price compared to the mass tours offered by Costa Adeje hotels or by your package tour operator.
The same also accounts for when people approach you on the street, give you a lottery ticket, and suddenly you win something. This is most of the time that you are basically going to a timeshare sales presentation. So stay away from all of these things. You don't have to be dealing with any of this. So when you go to the beach in Costa Adeje, pretty much at least once on your holiday, but most likely more often is that you're going to be approached by people who offer you free fruit. They like to hunt for tourists by luxury hotels like H10 Costa Adeje Palace, etc.
But as soon as you accept it, you have either taken too much or you were supposed to just look at it if you want it, or anything like this. As soon as you accept it, basically, you now owe them money. So basically, stay away from this kind of thing. You don't have to be dealing with it. If you are offered any free fruit or any free food, just don't accept it.
The Canary Islands and Tenerife in general for many years had this reputation of having cheap electronics. And this is kind of true. But what is also true, that the difference really ain't that much. It's all about the sale, and sale tax. The sale tax is a little bit lower, but really it doesn't make so much of a difference. The reason you can find really good deals on Tenerife is that there are lots of like kind of shitty companies out there who will either sell you fake brands. Or they will play tricks on your credit card or they will tell you things or get you through this whole kind of confusing sales thing and you end up buying more than you need.
Just don't deal with it. Stay away from any electronic shops in Tenerife. Buy it at home where you have a proper two-year guarantee. At least if you're from one of the European Union countries, you will have a two-year guarantee, which you may or may not get on the things you buy in Tenerife depending on the shop you buy it in.
So you know that Costa Adeje is a very nice place. But here, I like to let you know about the good and the bad things with the end goal of you having a better holiday. If you want to learn even more about Costa Adeje as a holiday destination, you are welcome to the Costa Adeje destination page at TripsPoint.

How to get to Costa Adeje hotels?
So what is the best way to get you to Costa Adeje? Well, this depends a little bit, but most of the time people will travel to the Tenerife South Airport (TFS) and there's also Los Rodeos Airport (TFN) on the north of Tenerife. It depends on the country you're traveling from. You might find cheaper flights going there. So both are an option. To know the northern airport is a little bit further driving, so you will pay much more on transport as well. But the one in the south is much bigger and it the closest.
So in this case, I'm going to talk about traveling to Costa Adeje from the Tenerife South Airport. A bus traveling from this airport will normally cost about 4 Euros and we'll get you there in 30 minutes. You will find it just at the main bus stop in front of the terminal. A lot of the hotels are far away from the bus stops. So I would definitely not advise this because you will have to do a lot of walking or taking on another local bus. A better option, I think, is to take a shuttle bus. Shuttle bus service is usually offered by big hotels like H10 Costa Adeje Palace and others.
They will actually drop you off at your reception. This service cost approximately 5 Euros or so. And normally the driving time is more or less the same. I would especially advise this if you're traveling to your hotel in Costa Adeje with small children or people who are not that good at walking. So I do also know that a taxi is also an option. 25 euros in the daytime are 32 euros in the nighttime or the weekend. The bus ticket you can just buy on the bus from the driver, it is very easy.
But the shuttles you have to book before online because there's no option to book them in the airport. And the same with taxis. I would advise you to book them online not to be stuck in a traffic jam and you have a locked-in price if you book online. Another perfect, even a bit more expensive option is to book a dedicated airport transfer to Costa Adeje, so the driver will wait for you at the airport on your arrival.

Costa Adeje Weather to Understand
So when should you be visiting Costa Adeje, well to know that Costa Adeje basically has two different types of climates.
One is wintertime. It's November, December, January, February, March, and people in Europe have this understanding that this is the best weather they have on planet Earth. But it's not true. It is still great weather. However, it's one of the only places in Europe where you can find this great weather these days. And this is also why it is that popular. The average temperature here is going to be high at 21C degrees and a low of 15C degrees.
But I do know that's going to be plenty of days where it's going to be much hotter than that as well. Rain, there's only going to be five days a month. So really not that much. It's about one day a week and the sea temperature is 19C degrees. So not really warm, but plenty good for taking it. So when are the hottest summer months in Costa Adeje that they hit? Well, these are May, June, July, August, and September.
These are typical summer beach holiday months. The average temperature is going to be on the high 25C degrees. So average 25-30C. So most of the time is going to be much hotter than this as well. You're pretty much guaranteed not to see any rain if you're only coming for a week or two weeks because it's only going to rain one day a month and the sea temperature is going to be around 22C degrees, which normally for most people is a pleasant nice temperature to take some swims.
Two exceptions to the rule are basically April and October. This isn't quite a winter and this isn't quite a summer. It's somewhere in between, together with March and November. Normally in these four months, March, April, October, November, you can find the best deals on Tenerife and Costa Adeje. So if you're looking at traveling on a budget, have a look specifically at these months. As long as you're traveling outside of Easter or other holidays, you can find the best deals in Costa Adeje.

Review of the Costa Adeje weather by UK visitor
Costa Adeje weather December
Newcastle lies at 55 degrees north of the equator in some of our summers may be over in the blink of an eye. By autumn, it's often dull and wet, and by November, the days are appreciably shorter and colder, deep in autumn, the pleasant days of our summer months have now long gone in by December. The days are not just short, but any moments of sunshine. We do get up here, come devoid of any warmth.
This year we thought we take a break from this instead of jet off to a place that would put some warm sunshine on the skin.
Surprisingly or not, December is the highest season in Costa Adeje and in Tenerife generally, and here's one of the British travelers experience shared with us:
So on the 14th of December, we plan to jump on a plane and head 2000 miles south. Here comes the gate at the airport, we kept our eye on the plane that was being prepared. It wasn't long before we were in the air and I was enjoying the window seat. After four hours, we could spot the unmistakable sight of the volcano Teide and Tenerife.
Teide is the highest peak throughout the whole of Spain. From the top at 12000 feet, you can look up at the stars or downwards to the clouds. After taking a bus from the airport, we arrived at our accommodation.
We stayed in a hotel by the name of the H10 Costa Adeje Palace, which is in the resort on the south side of the island, as the name tells, in Costa Adeje.
It's not in the middle of the loudest and the most touristy part of Costa Adeje but in a rather more tranquil setting.
The hotel H10 Costa Adeje Palace really is a plush outfit and just brims with visual appeal. Well, all the natives don't particularly celebrate Christmas themselves. They didn't exactly spare us tourists any Christmas-style displays that were there and most of the places we visited. The feeling of luxury in this hotel certainly didn't stop when we were taken up to our room. We had a beautiful room with a view that was just as pleasing. The sunset around 6:10 PM at this time of the year. The time zone is the same as in the UK, so we were accustomed to the local time from the start.
Tenerife lies 28 degrees north of the equator. The tourist books tell us that it's impossible for frosts to occur at sea level on this island due to the prevailing winds that carry a warm Atlantic breeze, which can never get that cold. So we found ourselves taking full advantage of this glorious climate, which during our nine days never got below about 17C degrees at night and typically was about 21C-26C during the day.
It was sunny every day and the sun felt strong enough for us. Despite it being at its theoretical weakest point of the year. We went for daily walks lasting a couple of hours, most days around town, just ticking in the atmosphere of this lovely subtropical island on experience and what felt like the height of the UK summer. But doing it in the middle of winter. Around the islands lying a huge number of varying species of dolphins and whales.
The tourist industry capitalized on this sort of interest by having a large number of daily excursions and boats of all sizes to pass near these beautiful creatures. It's clearly evident that tourism is the biggest industry around these shores. It's highly visible both in the island's architecture and also in the harbors of the trappings of this commerce.
There was less polished in some of the areas of the north of the island and on higher ground than the resorts where the locals choose to live. But overall, Tenerife is very clean and tidy. It's a well-organized tourist destination and is obviously thriving. There are new hotels being built in Costa Adeje, as well as much beach regeneration work, clearly aiming to cater for the greater numbers of tourists from the whole of Europe who will come here for sunshine and warmth. Especially during the winter months between November and March, when the rest of Europe is far cooler.
One of the pastimes we couldn't help noticing was the amount of real estate that was devoted to shopping. A shopping centers with retail outlets stucks in the high-quality design that was advertised in the brochures. Even on our planned roll that again, the sales pitch was reasonably accurate. Those designer brand names were there in abundance.
What we didn't see in abundance, though, were shoppers, many of these shops didn't seem to have a soul in them, and as this was the week before Christmas, this was a little surprising. We saw plenty of people walking past the shops on the way to the beach, but not many doing any actual shopping. It was a similar story at night, as the lightning was striking.
But the police still seemed rather lonely. We did so much more than just lie next to the pool and have relaxed and walks around the resorts. The hotel had live shows in attendance every night and some of the rather good. We always dined out, usually finding some good restaurants. Instead of using the excursions book in the hotel offering q very standard tours, we've booked our tours in advance at TripsPoint.com and made good use of this, our first trip out was to go 12000 feet up to Mount Teide. We experienced a completely different aspect of what the island can give to us, tourists.
We also took a drive with a private guide visiting Laurel forest on the north of Tenerife and had a wonderful time on the private Anaga Tour in the company of our private guide Gregory.
But those are movies for another day. A few comical moments occurred during our walks.
We often saw the romantic stirrings of the subtropical oasis can bring out in people, at least for the carefree young. The pleasure that the sailor delivered us onboard the Arriro yacht will certainly mean that we'll go back to Costa Adeje again. Probably when we're in the middle of a northern European winter and we just can't do the things at home that we can do here.
Till next time, Costa Adeje Tenerife.
Costa Adeje Hotels - important to know!
I can bravely tell you - Costa Adeje weather is not the only thing attracting so many visitors, the destination has the best tourist infrastructure not just in Tenerife island, but in the whole Canary Islands. There are a hundred Costa Adeje hotels for every taste and pocket.

The thing you have to understand first of all is the different zones where are Costa Adeje hotels are located. I simply divide it into 4 different zones. So, let's count these zones and explain them one by one.
Costa Adeje hotels - area A
This is the most crowded and the most popular area located generally below the highway TF-1 between Playa de Las Americas and the beach Playa del Duque. You can find Costa Adeje hotels of different classes and levels here. One thing that is common is that you always have a beach and countless restaurants and bars within walking distance. That's the main advantage of this area. Another plus is stale and always warm Costa Adeje weather.
The disadvantage is that you feel like in a city, having a lot of tourist traffic and also it could be a noise that you wouldn't especially like.
We can recommend the following Costa Adeje hotels in this part:
Hovima Costa Adeje
GF Isabel Costa Adeje, also called as Hotel Isabel Costa Adeje
Bahia Princess Costa Adeje
GF Fanabe Costa Adeje
Iberostar Sabila Costa Adeje (a new hotel Costa Adeje)
Isla Bonita Hotel in Costa Adeje
Mare Verde Costa Adeje
Jacaranda Costa Adeje
Hotel Jardin Tropical Costa Adeje
Hotel Hovima Santa Maria Costa adeje
Hotel Be Live Costa Adeje - Experience La Niña
Costa Adeje hotels - area B
In my honest opinion - the best and the most exclusive area of Costa Adeje. It's located also below the highway, starting from the beginning of Playa del Duque beach till La Caleta.

In this zone, you can mainly find luxury 5-star hotels, and it also a quieter area. There are not so many restaurants in the area, but these restaurants are also quite expensive.

So, if you want to spend your holiday in Costa Adeje in a peaceful classy style, look for a hotel in this part of Costa Adeje. You wouldn't e disappointed with the sunny Costa Adeje weather here.
We can recommend the following Costa Adeje hotels located in this beautiful area:
Hotel Bahia del Duque
Iberostar El Mirador
H10 Costa Adeje Palace
GF Gran Costa Adeje, also called Costa Adeje Gran Hotel, or Gran Costa Adeje
Gran Tacande Wellness & Relax Costa Adeje
Riu Palace Costa Adeje
Parque del Sol Costa Adeje
Costa Adeje hotels - area C
The cheapest area in Costa Adeje located above the TF-1 highway.
There you have plenty of Costa Adeje hotels of different levels, but you can be sure a 4-star hotel here will be cheaper than in the two previous zones.
You will rather have to get a taxi going to the beach. This is a disadvantage, but you're rewarded with stunning views, looking down to the ocean and up to the mountains.
Another factor you must remember, the Costa Adeje weather in this part is a bit colder because of the higher altitude.
The most popular Costa Adeje hotels here are:
Neptuno Costa Adeje
Tagoro Family & Fun Costa Adeje (also called Tagoro Costa Adeje sometimes)
Laguna Park Costa Adeje
In this area are also a lot of villas to rent in Tenerife Costa Adeje. This is a good option if you're coming with a big family, a few families or with a group of friends and want to spend a lot of time together.

Costa Adeje hotels - area D
Even it often called Costa Adeje, in fact, this area consists of 2 different towns of Playa Paraiso and Callao Salvaje. There are just a few very small beaches like El Puertito and it's located quite far away, so you must count a 20-25 minutes drive (one way) by taxi nearly every day if you are looking to explore Costa Adeje beaches and other attractions.
Here are hotels you can find there:
Bahia Principe Costa Adeje
Sunlight Bahia Principe Costa Adeje
A lot of Costa Adeje apartments and aparthotels could be found in this area.
Costa Adeje hotels offer really world-class service and here's one of the customer reviews. In this case, a customer-reviewed the H10 Costa Adeje Palace Hotel.
H10 Costa Adeje Palace customer opinion

I've been staying in the H10 Costa Adeje Palace Hotel. And we've had about a week here. I and my girlfriend have had an amazing staying, enjoying these lovely pools and enjoying the lovely weather, as you can imagine, there's no lack of sun in Costa Adeje.
First of all, a massive thank you to the staff of the H10 Costa Adeje Palace. They've been super nice to us, really helpful. Amazing, amazing stuff.
The food has been brilliant, the alcohol even better. It's all been helped along by the lovely weather. First impressions of the hotel were brilliant. You walk into this big grand open hotel, a very traditional Spanish style I'll say. And then you walk out to the back here where it's peaceful decking, green, luscious grass, and even a bit of a beach here.
Then you can also look out onto the volcanic sands of the beach. Towards mountains, you can watch all the paragliders come into land. You can see them right the way back to take off all the way up to the mountain just to land back here. And then you see them in the bar down here. We went down there and had a few drinks last night, had a chat with some of the pilots.
Yesterday was a bit rocky flying due to the weather when building up and so on. But other than that, the flame for them has been perfect. And hopefully, when I get my license, I'll be coming back here to fly with them. Now, I'm just going to walk along here across this little beach area. You have a Jacuzzi through their mini-golf, which is quite cool. Walking along the privileged area is a pure pleasure, it's quite quiet.
Well, this time of the year (winter) it's full of older people and it's been quite empty. So you can have a nice sunbath here, the beds have been empty. The hotel's team has allowed us to use the area because it wasn't being used otherwise. That we've had a fantastic time. You've got the main pool bar here, which is cool.
The H10 Costa Adeje Palace is nice and shady during the day. They have a few pools, including a seawater pool, which have been brilliant.
So you walk into the main foyer, you've got check-in over here, this beautiful ground deco, and then you've got the piano bar over here coming on through. Well, and then you have a balcony here to watch the surroundings and then you can come through. Come to dinner around the corner, down to the gym, shops, and so on.
We've requested H10 Costa Adeje Palace a room with a view. This is what we got. So we're not really very high up and we haven't really got a view. We've got a palm tree, basically, but nevertheless, we've enjoyed our stay, even though in the early morning you don't really get the sunlight like the other side of the hotel does over there.

The room is newly renovated, a nice, big, spacious room, nice big spacious wardrobe, and nice big, spacious bathroom.
We have had some trouble with the safe as it didn't work, but we've thoroughly enjoyed our stay here. If you're looking for a quite chilled out holiday, H10 Costa Adeje Palace is perfect. But if you're our age, the early to mid-20s and you'd like to have a bit of a party, we recommend that you stay further in town. But even though that this is very close to town, you can get to the town very easily by taxi, or bus.
And it's nice to chill out here during the day. Basically, the whole area of Costa Adeje is a very chilled space and really, really luxurious. I can highly recommend the H10 Costa Adeje Palace and this part of Costa Adeje if you're looking for a 100% relaxing holiday in Tenerife
Costa Adeje is one of the best travel destinations in Europe. Here you can spend your holidays perfectly, just relaxing or exploring the island, taking local tours and activities.
If about Costa Adeje tours and activities, the best, cheapest and safest option is to choose and book various local tours and activities in Costa Adeje at TripsPoint.com - here you have the only original high-quality tours and experiences.
Finally, here you can try to feel the atmosphere of Costa Adeje taking a virtual walking tour:
All in all, considering a variety of things to do in Costa Adeje, Costa Adeje with its infrastructure, Costa Adeje hotels and Costa Adeje weather is the place to be!