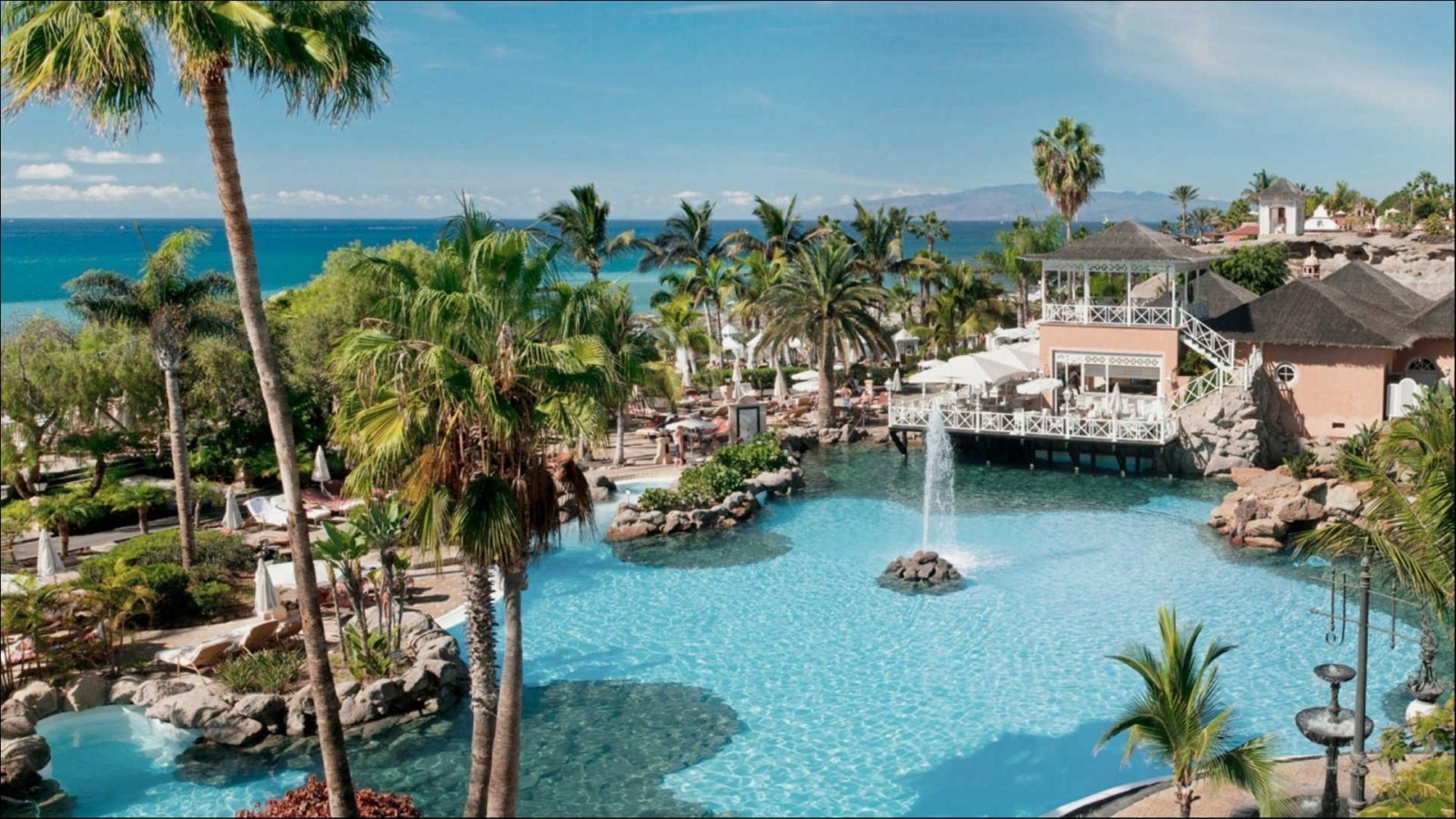 Location:
Phone:
+34 922 74 69 32
Website:
https://thetaishotels.com/bahia-del-duque
---
Paradise exists and it is in Hotel Bahia del Duque
Antonio De Rosso
-
-
Jun 30, 2019
With the intense blue of the Atlantic Ocean as a backdrop the Hotel Bahia del Duque is situated in one of the warmest and also highly prestigious areas of the island of Tenerife: Costa Adeje. The Hotel has straight access to the promenade of the beach Playa del Duque, where you can find a wide range of restaurants, cafés as well as exclusive shops.
This magnificent hotel, located just twenty minutes from Tenerife South-- Reina Sofía International Airport and 60 mins from Tenerife North-- Los Rodeos Airport, is a leader of luxury tourism in the Canary Islands.
A dream marked the beginning of the Bahía del Duque Hotel, the desire of the Zamorano family to create an exceptional place in which to provide the absolute best individualized service. This particular dream became a truth and it was simply made into an ideal atmosphere that more than 20 years afterwards carries on to provide its guests unforgettable memories.
Hotel Bahia del Duque offers to its guests:
5 swimming pools
8 restaurants
13 bars and lounges
Wellness centre
24 hour gym
Complimentary parking
Pets up to 10kgs allowed
2 tennis courts
2 paddle tennis courts
1 squash court
Pitch & Putt
Astronomical observatory
Direct access to two beaches
Bordered by the crystal clear waves of the Atlantic Ocean and along with a typical yearly temperature level of 23ºC, Tenerife is recognized as the Island of the everlasting spring. In its inner parts people discover the Teide National Park, declared a World Heritage Site by Unesco, where the incredible volcano Mount Teide rises. The blending of extraordinary landscapes, laurisilva forests, magnificent cliffs as well as spectacular beaches cause Tenerife the ideal place to get away from the routine and allow your creativeness run untamed.
Paradise happens and it is located on the shores of the Atlantic Ocean. Retreat from the routine and take advantage of world class service in the iconic and internationally recognized Hotel Bahía del Duque. Discover the delight of giving up track of time in the natural surroundings of this kind of idyllic oasis, which recreates a traditional Canarian colonial villa from the 19th century and allow yourself be charmed by its infinite sunsets.
Immerse yourself in the tranquillity of our phenomenal Bahía Wellness Retreat and revitalize mind and body as well as enjoy our exquisite cuisine along with flavours coming from all around the world.