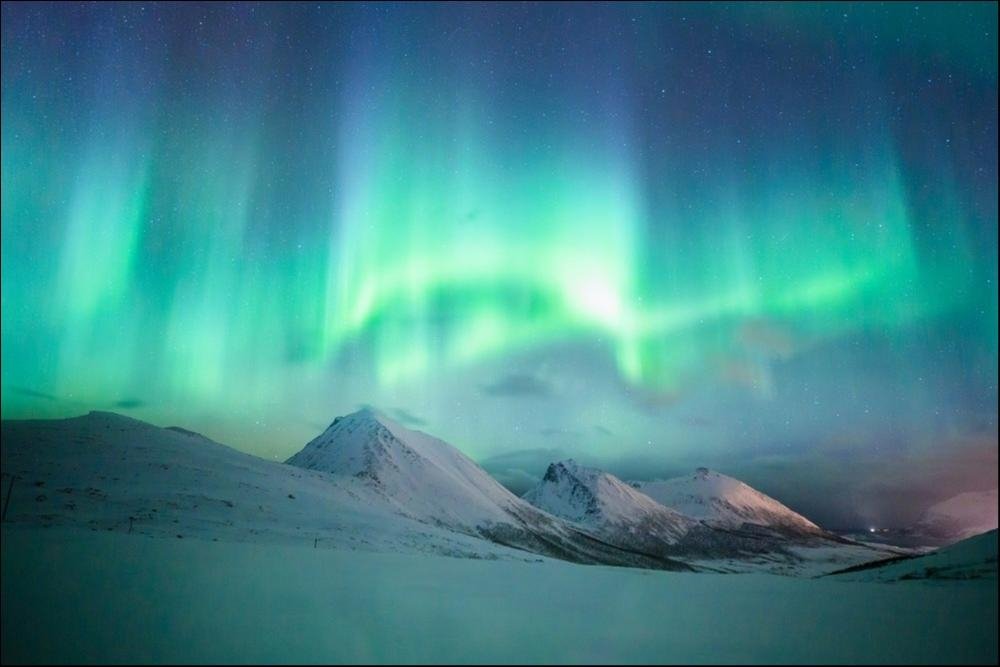 ---
Things to Do in Norway, One of Europe's Most Beautiful Countries
---
Norway may not feature on too many traveller's places to see before they die – mostly put off by the expense of the country – but those who do make it there will tell you it is one of the most magnificent countries on the planet. With its epic natural beauty, magnificent wildlife, and charming traditional architecture, there is certainly much here to excite and astound you. If you have been thinking about a trip to Norway and need a little bit more persuasion, here is a guide to things to do in Norway to help you make that final decision to go.
Nature Things to Do in Norway
Hunt Down the Northern Lights
The magical natural light show that is the Northern Lights – or Aurora Borealis, to give them their proper name – is something which pretty much every traveller wants to see, but it is well-known that the lights can be rather elusive. To increase your chances, you need to head as far north as possible which, in Norway, means crossing into the Arctic Circle. Some of the places which are renowned for being the best destinations to spot the Northern Lights include: Tromso, Lofoten, Alta, and Svalbard. Travelling in winter is recommended as there are more dark hours during this time and, therefore, a greater chance of seeing this wonderful natural phenomenon.
Enjoy the Scenery in Lofoten
The Lofoten archipelago has begun to attract many travellers in recent years, and it is not hard to see why. Aside from being a fabulous place to spot the Northern Lights, Lofoten is a place for those who love adventure. Here you will find plenty of hiking, kayaking and wildlife spotting opportunities in some of Norway's best-loved scenery; the mountains, fjords and beaches here are completely unspoiled and it is guaranteed you will fall in love with Lofoten as soon as you arrive.
Lofoten is also one of the few places in Norway where you can go surfing – known as arctic surfing in this part of the world – so you can see this wonderful scenery from a completely different perspective. In addition to the natural wonders here, you can also see a number of examples of the traditional wooden architecture that Norway is so famous for.
Bergen to Naeroyfjord and Flam Railway Day Tour
One of the things that Norway is most well-known for is its spectacular scenery and Bergen to Naeroyfjord and Flam Railway Day Tour – available through TripsPoint.com – gives you the chance to discover some of its finest. Available throughout the whole year, the tour will allow you to experience the narrow and dramatic UNESCO-protected Naeroyfjord, and take rides on the famous Bergen railway and the scenic Flam railway.
You will start your trip in Bergen where you will catch the railway from the city to Voss. Here you will then catch a bus to the bottom of Naeroyfjord – taking in some magnificent views along the way – so you can embark on the boat which will take you across the water. Naeroyfjord is one of the narrowest fjords in the whole of Norway and is surrounded by impressive mountains; it really is a wonderful sight to see no matter what the season. The boat ride takes around two hours before arriving in Flam, a charming village where you will have some time to enjoy the picturesque surroundings. To end your trip, you will jump on the Flam railway, one of the steepest railways in the world, which gives you a panoramic view of some of Norway's wildest and most mountainous terrain, and you will even spot the famous Kjosfossen waterfall. You will then change trains to head back to Bergen.
If you wish to add a little bit of luxury to your trip, you could instead opt for the Premium Fjord Cruise, Flam Railway and Bergen Railway tour, also available through TripsPoint.com.
Sognefjord Express Boat Cruise, Flam Railway and Bergen Railway
Sognefjord is known as the King of the Fjords and there is very good reason why it has been given this nickname. As well as being Norway's longest and deepest fjord, it is also the longest fjord which is free from ice in the whole world. Considered to be one of the most beautiful places on Earth, Songefjord is flanked by imposing mountains, crashing waterfalls and scenic forests. On the Sognefjord Express Boat Cruise, Flam Railway and Bergen Railway, you will combine the train journeys on Bergen and Flam railways with a cruise by express boat so you can really enjoy the scenery here in all its majesty.
Along the way, you will be accompanied by a guide who will regale you with interesting facts and stories about the places you visit.
Sightseeing Things to Do in Norway
Vigeland Sculpture Park
One of the most popular things to do in Norway, the Vigeland Sculpture Park, located in the capital of Oslo, shows off the work of one of the country's most famous and renowned sculptors, Gustav Vigeland. The park contains more than 200 pieces by Vigeland dotted all around and is considered to be the largest park of its type to be solely dedicated to the work of one artist. His work primarily concerns itself with the complexity of human emotions; some of the most famous pieces to be found here include the Angry Boy, the Wheel of Life, and the Monolith.
Even if you are not particularly interested in sculpture, the park is a wonderful place to take a stroll, especially in summer.
Viking Ship Museum
An Oslo must-do, the Viking Ship Museum is home to some of the best-preserved Viking ships ever to be discovered as well as a multitude of intriguing artefacts found within or around them. All the ships here were once sea-faring vessels before being dragged back onto land to be used in Viking burial rituals. Now you can see these ships in their former glory at the museum, get an insight into how they were used, and learn all kinds of interesting facts about the lives of these famous warriors. As the Vikings are an incredibly important part of the country's history, it is fair to say that the Viking Ship Museum is one of the best things to do in Norway.
A key thing to note is that when you buy your ticket for the Viking Ship Museum, you also get free entry to the Historical Museum within 48 hours; here you can see Norway's largest cultural-historical collections, which includes exhibits on Vikings, Egyptians mummies, and even the country's oldest skull.
Arctic-Alpine Botanical Garden
A botanical garden is not the first thing you would expect to see past the Arctic Circle, but if you head to the northern city of Tromso, this is exactly what you will find. The garden displays Arctic and alpine plants and flowers from all over the northern hemisphere; flowering season is from around May to mid-October, although it is still possible to visit the garden in the winter months when you can see evergreen shrubs.
The botanical garden is beautiful enough to wander around, but you will also be enchanted by the surrounding scenery of the Tromsdalen valley and Mount Tromsdalstind. Best of all, it is free to enter, so it is also one of the most budget-friendly things to do in Norway.
Polar Museum
While in Tromso, you should also make the effort to visit the Polar Museum. Tromso was once the base of many polar expeditions having established itself as the Gateway to the Arctic back in the 19th century. Housed in an old warehouse on the seafront dating back to the 1830s, you can learn more about these expeditions at the Polar Museum. Their permanent exhibitions explore sealing and overwintering trapping, as well as stories from some of the most famous explorers of the age, such as Roald Amundsen and Fridtjof Nansen.
It gives a real insight into this side of the country's history, making it one of the most interesting things to do in Norway.
Munch Museum
For the art lovers among you, this Oslo museum should definitely be on your Norway itinerary. Edvard Munch is one of Norway's most celebrated artists, responsible for the world-recognised painting The Scream among many others. The museum is currently in the process of moving to a new building, which is due to take place in summer 2020, but it is still possible to see an exhibition of Munch's best works at the current address until then.
As part of the current exhibition, you can also learn what is involved in the preservation of an art collection.
Norwegian Petroleum Museum
It may not sound like the most exciting of things to do in Norway, but the Norwegian Petroleum Museum in Stavanger is actually one of the most interesting museums in the whole country. Here you can learn about how oil and gas are created and then exhumed from the earth and the huge amounts of uses they can be put to use for. It also has exhibitions on how oil and gas are incredibly important to the Norwegian economy and how it has influenced Norwegian society.
There is even a cinema here where you can watch a film, Oil Kid, which explores how life has changed for Norwegians because of the discovery of oil. Even if you think it does not sound too riveting, the Norwegian Petroleum Museum is definitely worth a couple of hours of your holiday.
Norwegian Olympic Museum
One of the most unique things to do in Norway, the Norwegian Olympic Museum is the only one of its kind in the entire country. Norway hosted the Winter Olympics twice in the 20th century – once in 1952 in Oslo and again in Lillehammer in 1994 – something which is celebrated in this museum. Located in Lillehammer, this ultra-modern museum has all kinds of interactive and interesting exhibits, such as a biathlon simulator, various films on Olympic events, and over 7,000 Olympic items.
There are also sections on the Paralympics and Youth Olympics and how they have evolved along with the main event.
Active Things to Do in Norway
Hike the Famous 'Road of Trolls'
Trolls feature very heavily in Norwegian culture; in fact, trolls only existed in Scandinavian culture until the 19th century, when the word entered the English language after the translation of Asbjornen and Moe's fairy tales. Of course, you are unlikely to spot a troll when you are travelling in Norway, but you can do the next best thing and hike the Trollstigen, or 'Road of Trolls'. Stretching for 55 kilometres, this road runs through some of Norway's most spectacular scenery, including imposing mountains, deep valleys, and the Stigfossen Waterfall. The road ends at an icy plateau pass which has a number of viewing platforms so you can really admire the stunning views to their fullest. While many people choose to drive the road, in recent years the old mountain paths have been renovated so it is perfectly possible to hike the way instead.
Be mindful that hiking and driving the road is strictly seasonal, only being open from May to October every year.
Hardangerfjord and Folgefonna Glacier Blue Ice Hiking Private Day Tour
Norway is known for its beautiful glaciers and this trip, which you can book through TripsPoint.com, takes you to the country's third largest, Folgefonna, the collective name for the three plateau glaciers in Hardanger. Picking you up directly from your hotel in Bergen, you will drive to Torvikbygd and cross Hardangerfjord by ferry to Jondal. Once there you will drive up to the glacier to meet your guide for your ice hiking trip. If you do not have too much experience ice hiking, there is no need to worry; the level of the trail can be adjusted easily, meaning that all hikers, from beginner to the more advanced, can take advantage of the splendid scenery here.
Hardangerfjord and Folgefonna Glacier Blue Ice Hiking Private Day Tour makes a wonderful day trip if you are staying in Bergen, and is definitely one of the best things to do in Norway.
Bergen Railway, Voss Gondol and Mount Hanguren Guided Day Tour
If you really want to experience the best activities that Norway has to offer, the Bergen Railway, Voss Gondol and Mount Hanguren Guided Day Tour you can purchase through TripsPoint.com really is for you. Starting in Bergen, you will take the railway to Voss and then climb aboard the region's newest attraction, the Voss Gondol. Opened in July 2019, this ultra-modern and sleek gondola will take you up Mount Hanguren in less than nine minutes. Once you reach the top, you will have the most exquisite views over Voss and the mountains. You then have the day to spend doing an activity of your choice. In winter, Voss is popular with skiers, whereas in the summer months you can take your pick from hiking, biking, paragliding or abseiling. So if you love getting active, this is certainly one of the best things to do in Norway.
This guided day tour also includes lunch at Hangurstoppen Restaurant, which can be found at the top of Mount Hanguren where the Voss Gondol stops. Here you will be served a special lunch menu prepared especially for you.
Fun Things to Do in Norway
Have Fun at Hunderfossen Amusement Park
Norway is not all about marvelling at the beautiful scenery; it is possible to reclaim your inner child here too. Hunderfossen Amusement Park, located in Lillehammer, a ski resort town in the south of the country, is well-known around Norway as the country's Fairy Tale Park, and a visit here will provide fun for the whole day, especially if you are travelling with children. Here there are over 60 rides catering for all age ranges, but there are also lots of other things to enjoy, such as a kids' farm and an Ice Bar.
The general opening season is from May to October, although there is also a winter park which opens from February to mid-March.
Take a Ride of the Olympic Bobsleigh and Luge Track
The 1994 Winter Olympics took place in and around Lillehammer and for those who love adrenaline sports, the Olympic bobsleigh and luge track is still open for business. And it is not just in winter when you can take advantage of this exciting activity. During summer, a wheelbob is used instead, reaching speeds of a thrilling 100 kilometres per hour. As well as the bobsleigh, there is another separate park as part of the complex with a plethora of other activities to participate in, such as paintballing, trapeze, rifle shooting, and archery, so you can be sure that a visit here is going to be a fun day.
Bo Sommarland Water Park
A water park might not seem too appealing in a country known for its cold weather, but if you want to do as the Norwegians do, head to Bo Sommarland Water Park. Situated a couple of hours drive away from Oslo, this water park is set within beautiful mountainous surroundings and has lots to keep you occupied for a few hours. The rides here range from soft to extreme, so no matter how old you and your travelling companions are, there will be something for everyone.
If you have travelled to Norway without your swimwear, thinking that surely the country is far too cold for that sort of thing, you need not worry. Bo Sommarland Water Park has plenty of shops where you can pick up essentials such as swimming costumes and towels. If you do happen to be visiting on one of the few days of the year when the weather is really hot – or if you have sensitive skin – you can even pick up some sun cream here.
Bear in mind before you head out here that Bo Sommarland is only open in the summer, usually from June to mid-August.
If you love spending time in picturesque natural surroundings, getting active, or simply enjoy experiencing the culture and history of a new country, Norway will definitely have something for you. As you can see from this list of things to do in Norway, you will not have time to be bored on a vacation here.