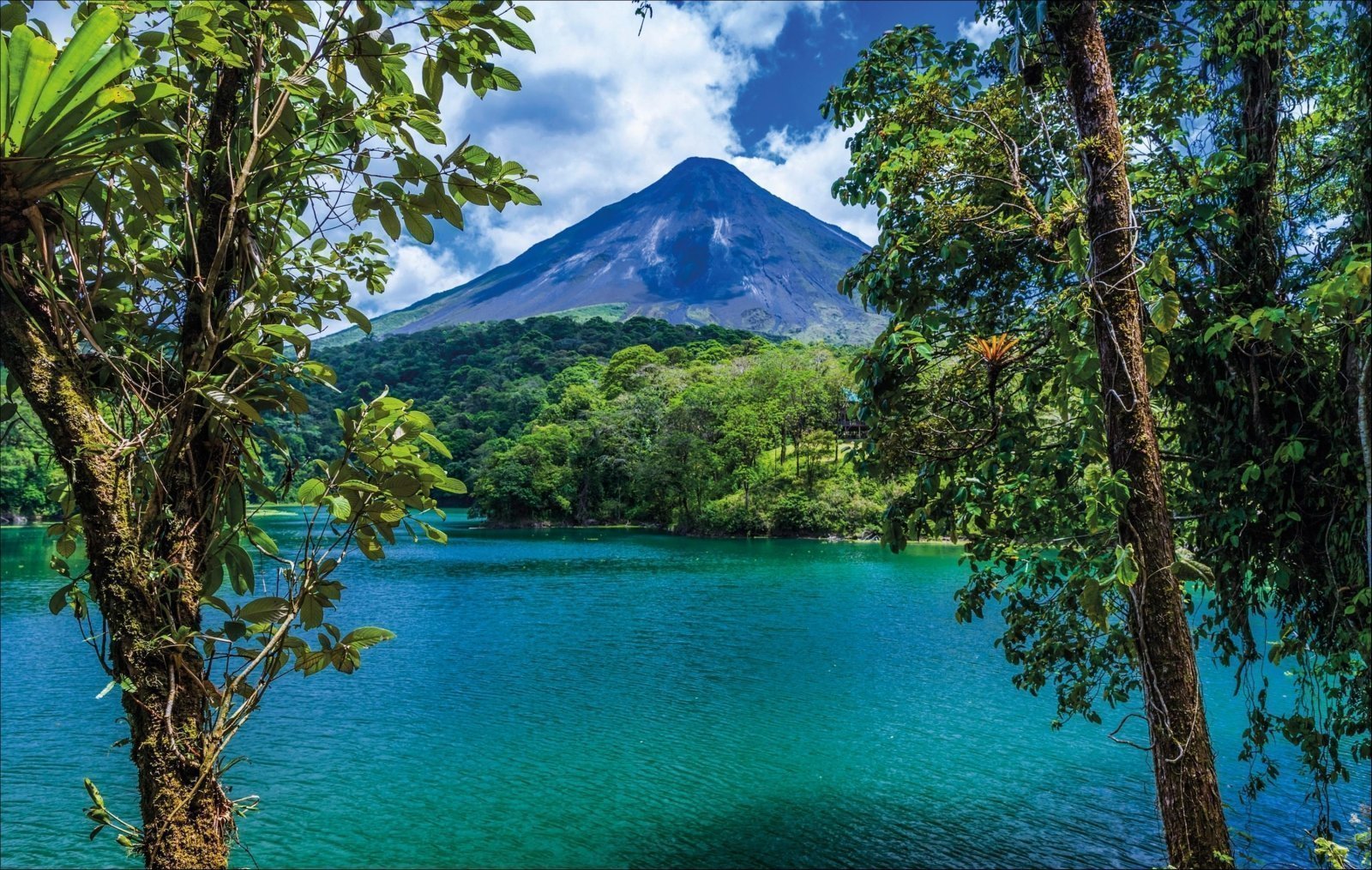 ---
Why Local Costa Rica Tours Are Better Than Mass Operator Tours
---
Ali Jennings
-
-
Sep 25, 2019
Costa Rica has fast become a top travel destination in recent years and it is not hard to see why. It is a country of outstanding natural beauty, has some of the best adventure sports opportunities in the world, and has a reputation for being one of the most eco-friendly destinations on the planet. In fact, in the last ten years, Costa Rica has seen a growth of around 50% in tourist numbers and this seems set to keep on growing.
With such a big interest in Costa Rica at the moment, it can be hard for travelers to decide how they are going to travel within the country. Should they travel independently or is it better to join an organized tour? And if they do join an organized tour, which kind should they choose? These days there is a multitude of options when it comes to Costa Rica tours, which can make booking a trip that little bit more daunting. So which kind of Costa Rica tours are the best ones to book?
Tourist Statistics in Costa Rica
Tourism is the main source of income for the Costa Rican economy, currently generating more than $3 billion each year. It is the most visited Central American destination, with visitor numbers clocking in over three million in 2018, predominantly coming from the United States and Nicaragua, although plenty of travelers from Canada, Mexico and Panama also make their way to the country. Many of these travelers take a keen interest in ecotourism, something that Costa Rica is famous for. In 2006, over 50% of travelers visited the country's parks and protected areas, with a minimum of two parks for each tourist; when it came to European visitors, they visited at least three.
Why book Costa Rica tours?
While Costa Rica is a relatively easy country to travel around, there are still plenty of reasons why booking Costa Rica tours are a good choice. An important thing to remember is that in many ways, Costa Rica is still a developing country and it is vital that the country receives visitors to continue its economic growth. Of course, travelers could contribute to this by traveling in the country independently, but booking Costa Rica tours means that more local people will be employed to look after and guide the visitors, in turn leading to local citizens having more disposable income.
Are there many kinds of Costa Rica tours on offer?
Because Costa Rica is enjoying lots of attention as a travel destination at the moment, there is a huge market for Costa Rica tours. These tours can range from day trips taking in some of the country's most scenic landscapes or taking part in some adrenaline sports to multi-day tours visiting a variety of different places and including a number of activities.
The activities available on Costa Rica tours are not just limited to visiting the beautiful landscapes or participating in exciting sports though. There are a whole host of other Costa Rica tours to enjoy like Costa Rica adventure vacations, Costa Rica Honeymoon packages or day tours like Arenal Volcano & Baldi Hot Springs Day Tour. Wellness travel has been on the rise over the last decade and Costa Rica has certainly taken advantage of this trend. There are now many kinds of yoga and spa tour packages on offer, either available as individual tours or as part of a wider Costa Rica itinerary.
When it comes to the number of people travelers may be sharing their tour with, there is also a wide variety. Private tours – where travelers book the tours only for themselves – are becoming increasingly popular, as are small group tours. However, there are still tours available through the mass operator tour companies who cater to tens of travelers in one trip.
What is the main difference between local Costa Rica tours and mass operator tours?
The biggest notable difference between local Costa Rica tours and mass operator tours is the price. When booking a tour with a company outside of Costa Rica, there are certain additional fees which must be added onto the cost. This fee covers things like dealing and negotiating with the local providers in Costa Rica such as drivers, paying their staff, and making sure that the company gets a decent profit. Of course, these are all perfectly valid reasons for the high prices, but if tourists are trying to travel on a budget, or just wanting to get the most out of their money, these prices can be off-putting.
You should definitely book local Costa Rica tours over mass operator tours
We all know that the huge tour companies are far more interested in making a profit than in actually providing their guests with an authentic travel experience. This is why local Costa Rica tours are a much better option for travelers to take. Local tour operators are less concerned with making a profit – although, as businesses, this is, of course, a factor – than they are with making sure that their clients have the best trip possible for the best price. Travelers can be sure to have a more intimate and cost-effective trip when taking local Costa Rica tours. Not only that but having a local guide and driver helps in a million ways if travelers do not speak the native language, as there will be no communication barriers and therefore no confusions.
Local Costa Rica tours will give you the chance to meet locals
It is a sad fact that when traveling, most tourists do not get the opportunity to meet people who were born and live in the country they are visiting. However, that does not have to be the case. A big advantage of local Costa Rica tours is that they use local workers, so it is a great opportunity to meet someone from the country itself. There is so much information a local can impart to their clients that a foreign tour guide could not. To begin with, as they are native to the country, local guides know all the hidden places and interesting places to go that only the local residents know about. These could be the cool bars and hip cafes in the major cities or the secluded beaches and hidden-away waterfalls that do not get many visitors. They also have a wealth of knowledge when it comes to local customs and traditions: is it customary to take a gift if you are visiting someone's home? How much should you leave as a tip in restaurants, taxis, and hotels? Are there any cultural aspects that it is really important to understand? Local guides are far more adept at giving this information than anyone else, so taking local Costa Rica tours can be informative as well as fun.
On top of this, having a local guide is just a great way of learning more about the country being visited. As they were brought up in Costa Rica, local guides here will be well versed in the history, geography, and culture, and will be able to regale their clients with plenty of stories. In return, travelers can also share their own experiences and stories with their guide, so it is a two-way cultural exchange.
Local Costa Rica tours are much better for the wallet
Mass operator tours tend to hike up the prices of their packages to cover the cost of negotiating prices with third party companies, as well as to cover the cost of their staff's wages and to make a profit. This is, of course, completely understandable; people's time and effort have to be paid for. However, for those travelers who are wanting to travel that little bit more economically – and let's face it, lots of travelers do want to do so these days – local Costa Rica tours make a great alternative.
When local tour operators use TripsPoint to sell their products, they are not charged any listing fees. This means that these local tour operators can keep their prices down as they do not have to worry about paying a third party. When travelers save money by using local Costa Rica tours, they then have more money to spend while on their trip, be it on other tours and activities or simply more money to spend on souvenirs and other travel expenses.
Ecotourism is doing wonders for the local communities
Ecotourism is one of Costa Rica's biggest draws; in fact, Costa Rica was the first country in the world to actually pioneer this form of tourism, and by the 1990s was considered to be the industry's poster child. Costa Rica has taken great steps to protect and preserve its natural heritage, which is why we can now see the amazing landscapes we do when visiting the country. This is one of the major reasons for choosing local Costa Rica tours over mass operator ones.
The local people in Costa Rica, whether they be guides, drivers, hospitality staff, or park rangers, are committed to keeping the country as eco-friendly as possible and protecting their beloved landscapes and ecosystems. Whereas mass operator tour companies are all about the profit, local tour operators want their country to be the best it can be so they can show it off to visitors and make them realize what a great place it is. So if travelers want to be environmentally friendly with their travels as well as economic, local Costa Rica tours are the way to go.
You can book local Costa Rica tours on location
Despite all the preparation and planning that goes into organizing our holidays, we all know that when we take a trip, our plans inevitably change. This can be for a number of reasons. Perhaps some travelers had decided on taking a few diving trips, but then caught a head cold, meaning they have to think of other activities to do. Maybe they have met some other travelers who have taken a particular tour and really enjoyed it, but it was something they had not considered before leaving on their trip. Or maybe they have already taken one tour as part of their holiday and the guide has told them about another amazing trip they can add onto their itinerary. Whatever the reasons, plans change and we then need to arrange our holiday accordingly.
With mass operator tours, this can be difficult to do. As they are often dealing with such large numbers of travelers, it can be hard to make last-minute changes and any changes that can be made are usually because other travelers have canceled at the last moment. With local Costa Rica tours, however, booking while one is in-country is actually extremely simple. Because these local operators conduct tours either for small groups or for individual travelers, plus they will also have a variety of guides and drivers available, it is possible, if not extremely common, for visitors to book their tours last-minute. In fact, local tour operators are used to having late bookings, so they are used to arranging tours quickly. This helps to give travelers plenty of flexibility when it comes to their holiday, and it means they do not have to book every single activity and tour prior to their departure date.
Travelers have access to more activities and destinations
Although Costa Rica has an excellent infrastructure, with it being such a wild destination coupled with the huge efforts which go into protecting the environment, there are some destinations which it just would not be possible for independent travelers to get to on their own; it simply would just not be safe to do so. On the same note, due to the number of people that take mass operator tours, some activities and destinations are out of the question for those too, as some sites and activity centers simply cannot make the numbers. However, on local Costa Rica tours, this is not an issue. Being in a smaller group is much more convenient for other companies to deal with, thereby opening up a whole range of activities for travelers.
Another way that this is an advantage is if travelers want to head to a destination that does not usually feature on a typical Costa Rica itinerary. It is possible that the local public transport is not convenient, or even existent, or maybe it is a destination where, as they do not receive many tourists, foreigners would struggle making arrangements and dealing with the local people. Having a local guide is invaluable in this situation as they can do all of that instead of the travelers having to do that for themselves.
Local Costa Rica tours are a great way to make new friends
As we get older, it gets harder to meet new people. However, traveling is a great way of doing so, and there is no better way of doing so than taking a small group tour. If travelers decide to book a small-group Costa Rica tour, even though there is only a small number of people taking the tour, especially in comparison with the tours run by large travel companies, it is still a great way to make new friends. This is because as the group is made up of just a few people, it gives travelers the chance to really get to know the people they are traveling with. Sharing such wonderful experiences with a few people helps to create a bond like no other, meaning that the friendships travelers make on local Costa Rica tours could last them the rest of their lives.
With local Costa Rica tours, travelers can leave the planning to someone else
Travelling is one of the most amazing things a person can do, but it is still a fact that planning a long-haul trip can be pretty stressful. There is just so much to think about: booking the flights and accommodation, sorting out the travel insurance, organizing the airport transfers. On top of this, as Costa Rica is such a diverse country with so much to see and do, it can be hard to plan the perfect itinerary; a lot of travelers just may not know where to start, especially if they are more inexperienced. By booking local Costa Rica tours, a lot of these problems are solved immediately. With day tours, in-country transportation, admission fees and sometimes meals are included in the price. If travelers have decided to go on a multi-day trip, their accommodation will also be paid for. It makes travel so much simpler when someone else is organizing the trip, meaning tourists can spend less time worrying about the details and more time actually enjoying their trip.
Booking local Costa Rica tours will lead to the trip of a lifetime
It is incredibly simple why so many people are choosing Costa Rica as their next travel destination: with its outstanding landscapes and abundance of thrilling activities, it is actually more questionable why people do not put this amazing country on their travel wish list. When the amount of fantastic Costa Rica tours available is added into the mix, a trip to Costa Rica is set to be the trip of a lifetime. So the real question should not be should you book local Costa Rica tours, but when will you book them?