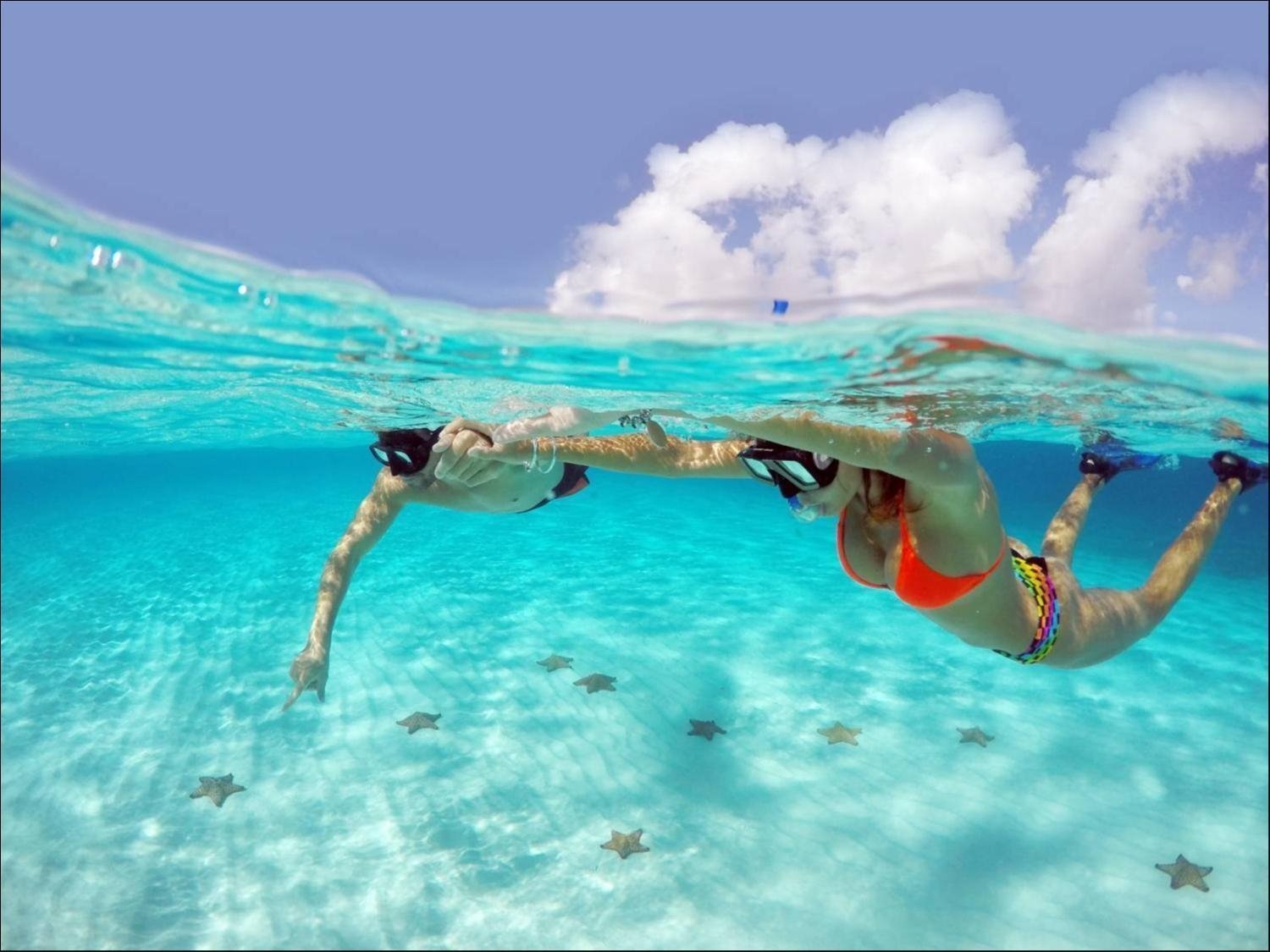 Location:
Phone:
+45 4036 5425
Website:
https://www.divein.com
---
Top 10 Snorkel Spots in the World by the DIVE.in
Niko Loenne
-
-
Jul 11, 2019
DIVE.in is a leading and free online scuba diving blog and magazine and it run by passionate Divers and Instructors.
When it comes to exploring the underwater, scuba divers have the biggest freedom. However, snorkeling is quite easy even for children, and exciting enough for even the most tired traveler. So, no matter if you are taking your friends with you, or simply you want silence while exploring the underwater ecosystem, snorkeling can be a great opportunity to truly immerse oneself in nature. From U.S. National Parks to perfect vacation spots like the Maldives and Komodo Island, this list has it all. Whatever you decide to visit, the underwater sights you will see will turn a new side inside you towards nature.
So, without any special order, the top 10 snorkel spots in the world by our standards are:
The Big Island, Hawaii
The Hawaiian archipelago is full of incredible snorkeling spots, but the Big Island is a leader with its offers. Technicolor coral and colorful fish with a good dose of history mark the spot where Captain James Cook landed for the first time. Dolphins, turtles and underwater adventures are just a small portion of what you can see. The crystal waters of Honaunau Bay offer perfect coral gardens alongside tropical fish and dolphins.
Komodo Island, Indonesia
While the unique giant lizards are the kings above water, there are many fascinating inhabitants under the water, too. Visit the Pink Beach to swim with schools of groupers, rays, and hawksbill turtles. Alternatively, the sea around the Komodo park offers an underwater world with over 1000 species of fish, more than 260 types of coral, and 14 types of endangered dolphins, whales, and giant turtles. And just to make your trip perfect, sharks, rays, and a flourishing coral reef will be your friend every drop of the way.

Ambergris Caye, Belize
Being home to the largest reef outside of Australia, Belize will get you close and personal with rays, eels, and many kinds of brightly colored fish. The best options for snorkelers and divers can be found off of Ambergris Caye, including the Hol Chan Marine Reserve as well as the shark-ray alley that's teeming with nurse sharks helping you to live out any swim-with-the-sharks' fantasies.
Buck Island, St. Croix, US Virgin Island
Buck Island in the U.S. Virgin Island, will not offer those usual majestic mountains and roaming buffaloes, but a friendly octopus and elkhorn coral barrier reefs. The brilliant blue waters will follow you everywhere you go, as well as the colorful parrotfishes. There are three different species of sea turtles that nest at this park, you can come across brain coral abounds, and both endangered brown pelicans and least terns.
Ilha Grande, Brazil
Despite the hotels, the island manages to feel largely untouched with monkey-filled jungles and surrounded by brilliant blue waters teeming with brightly colored fish. Dive into the warm waters of the Blue Lagoon to swim with seahorses, stare the underwater coves, and follow turtles or angelfish through the sunken jungle.
The Maldives
The Maldives is one of the most beautiful destinations in the world. The tiny islands are surrounded by aquamarine water with more than 700 species of fish, including butterfly fish and tuna wahoos. The water holds many marine wonders like sharks, turtles, coral, anemones, and sometimes a friendly octopus or two. Thanks to the islands' crystal-clear water, you can enjoy the undersea gardens and wildlife even without snorkeling.
Palawan, The Philippines
The waters surrounding the archipelago's 7,000 islands make up a diverse eco-system packed with breathtaking wildlife. There is no shortage of snorkeling possibilities -from diving and swimming with whale sharks up to visiting coral reefs outside Noa Noa Island. Explore island's fish-filled lagoons, visit Tubbataha reef, or dive into Honda Bay. The plans for day trips here are immersed.
Galapagos Islands, Ecuador
The Galapagos Islands is the land with 19 volcanic islands offers a glimpse filled with finches, iguanas, and tortoises. The various islands are home to diverse marine life, like sea turtles, orcas, dolphins, humpback whales, fur seals, Galapagos penguins, and sea lions. Brave divers can take an extra step and swim in Devil's Crown, so they can see the brilliantly colored fish, moray eels, and many more.

Eil Malk Island, Palau
Although only one of the marine lakes that dot Palau has is open to snorkeling, the trip is definitely worth it. Jellyfish Lake lives up to its name, filled with millions of golden jellyfish. For a truly otherworldly experience, visitors can snorkel among these gelatinous creatures. While jellyfish are known for their stings, these ones have a non-poisonous sting, as they eat algae, not other animals.

Great Barrier Reef, Australia
It is hard to talk about the world's best-snorkeling destinations without mentioning the largest coral reef in the world - Australia's Great Barrier Reef. This reef is made out of 2,900 individual reefs that stretch over 1,400 miles. Eye-popping coral, distinguished marine life, barracuda, manta rays, and ships' bones crashed on the reef make the Great Barrier Reef a must-visit spot for ocean aficionados.