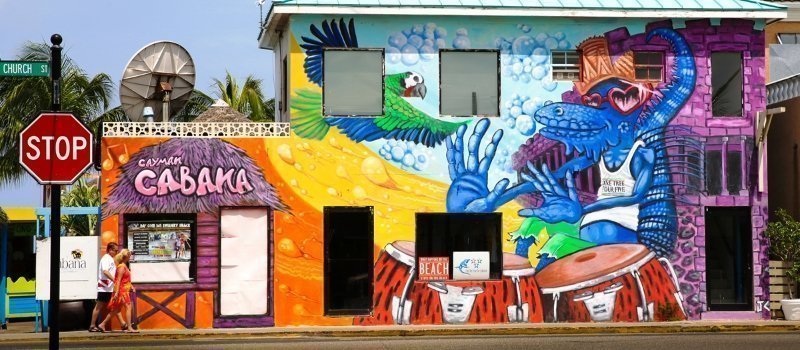 Location:
Phone:
+1 345 949 3080
Website:
https://www.caymancabanarestaurant.com
---
Cayman Cabana Restaurant - the Farm to Table connection!
Teresa Bodden
-
-
Jun 30, 2019
Cayman Cabana Restaurant is caring for Cayman's community farmers, artisanal producers and fishermen is extremely important at Cayman Cabana. We celebrate all things local, utilizing the ultimate in locally sourced fresh components. We're working with food stuff that is cultivated with a lots of passion, respect, and caring, right here in the Cayman Islands. This vitality comes to be an element of every and each ingredient, and in turn, a part of each of our 'Locavore' guests.
Incredible ingredients makes incredible dishes, and that's what we're working with at Cayman Cabana.
Sign up with us each and everyday, for a real Cayman locavore experience, offering up the best regional production, meats and fish the tropical island have to provide. Come experience true ranch to table freshness, all day, day-to-day!.
The Farm to Table connection through Cayman Cabana Restaurant
We are enthusiastic regarding sharing the environmentally friendly and eco-conscious advantages of eating local with the neighborhood, throughout with all of the health benefits and deliciousness that the local ingredients have to offer.
A special method we like to shine a spotlight on these regionally sourced ingredients is with our weekly family-style Farm to Table Dinner, held every Thursday at 7:30 PM, showcasing the very best of Cayman's domestically grown food. Visitors collect at our al fresco communal table, beneath the stars, and oceanside in the heart of the historic George Town oceanfront, to enjoy a carnival of flavors in a host of dishes. No supper is ever the same, as the meals we serve depends entirely on the seasonal accessibility of local components.
Packed with a chosty 4-course, 8 dish spread, this supper experience is truly, one of a kind. A must try experiential and genuine local affair. Each week is something different; new recipes with new fresh ingredients, new friends, and new connections. There's a little something truly unique about food and fellowship.
Oceanside Dining in the Cayman Cabana Restaurant
Join us on our multi-tiered oceanside deck, bordered by water on 3 sides, for a really authentic Caymanian experience! Flip-flop welcoming venue by day, high end oceanside dining at night.