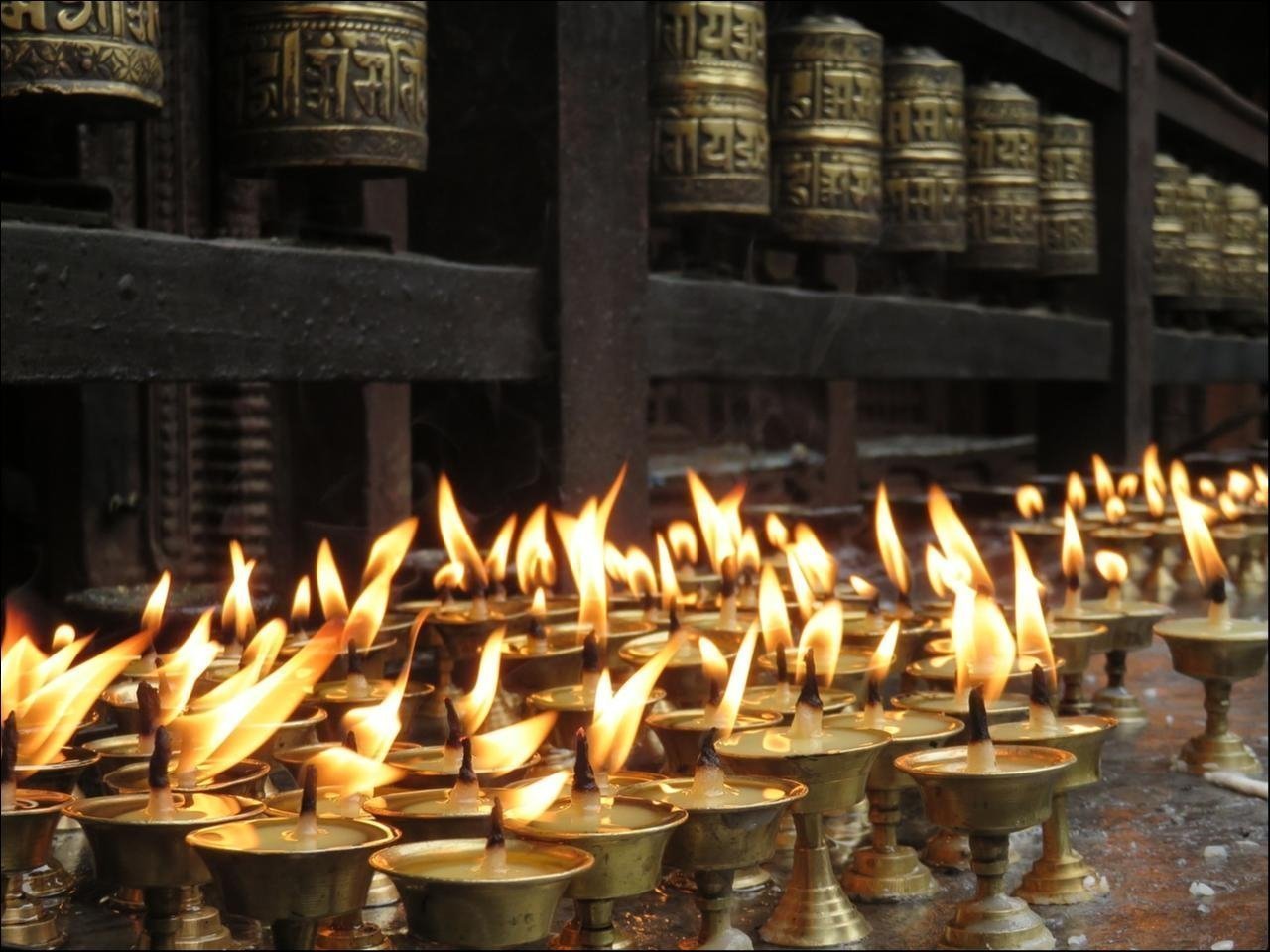 ---
Yatra Sansar Travel & Trek
---
Why Visit Nepal with Yatra Sansar Travel & Trek?
Yatra Sansar Travel & Trek is a reliable travel and trekking agency in Nepal. We are a group of professionals who have ample years of experience in operating tours and treks. We are personally enthusiastic about traveling and understand various aspects of traveling. We understand the expectations while traveling and obstacles that can arise in any trip. Yatra Sansar is 100% dedicated to our customers and provides them with the best services possible.
Yatra Sansar performs its operations from Nepal. We focus greatly on our local tourism. We believe that quality starts with us and our close surroundings. Yatra Sansar is situated in Kathmandu city of Nepal. Kathmandu is the capital city of Nepal and is already popular for consisting of 4 UNESCO World Heritage Sites – Pashupatinath, Swayambhunath, Kathmandu Durbar Square and Boudhanath. The neighboring cities, Lalitpur and Bhaktapur, are also quite popular in their own rights and consist of 3 more UNESCO World Heritage Sites – Patan Durbar Square, Bhaktapur Durbar Square and Changunarayan Temple. Besides these, there are many more attractions in Kathmandu like Chandragiri, Whoopieland Amusement & Water Park, Garden of Dreams, Narayanhiti Royal Museum, etc.
Visit Nepal
We perform both inbound and outbound tourism. As aforementioned we believe that quality starts from us and our close surroundings, hence, our major focus is on inbound tourism.
Nepal is a geographically diverse country which is both a gift and a difficulty for Nepal. We call it a gift because the high mountains in the North, the hilly region and the plain Terai in the south are all equally responsible for Nepal's growth and development. Terai region is the "Granary of Nepal". The high Himalayas attract a large number of tourists each contributing to the country's economy, while the Hilly region has been the center for settlement and major administration.
The high Himalayas in the north act as the identity for Nepal. Many trekkers and climbers choose Nepal for their trekking, peak climbing or mountain expeditions. The Everest region and the Annapurna region are popular trekking regions in the world that are situated in Nepal. Nepal consists of 8 out of 14 World's Tallest mountains. The tallest among them, Mount Everest is also in Nepal. Many people have the dream or fantasy to ascend Mount Everest. Many such climbers land on Nepal with that dream.
Many trekkers also come to Nepal to explore the rural environment and various cultures, traditions, and lifestyles. Nepal is diverse not only in terms of geography but also in terms of Culture and Tradition. People from different caste, ethnic groups and religions reside in Nepal. This uniqueness among various castes is a treat for our tourists. Similarly, people with different castes have different cuisines, beliefs, traditions, and lifestyles as well. All these are what make Nepal different from many countries in the world.
Our Travel Destinations in Nepal
Day trip to Chandragiri Hill

Chandragiri hill lies in the South-east side of Kathmandu Valley and is situated at height of 2551 meters above the sea level. Chandragiri is 7 kilometers from Thankot. To reach Chandragiri Hill, you have to take a ride in a cable car from Thankot. There are off roadways to reach the hill as well but it recommended that you take the cable car ride. The panoramic views of Kathmandu Valley and the Himalayan ranges from Annapurna to Everest can be explored from the top of this hill and through a cable car. The snowcapped mountain peaks such as Ganesh Himal, Langtang, Gauri Shankar are visible too. The beautiful village and local's livelihood along with their culture and traditions is an interesting thing to interact within this trip. This is a one day trip so the weekend can be the best choice for this trip. Autumn is the perfect season to visit here as the weather is favorable for viewing the mountains and Kathmandu valley.
Langtang trek
Langtang Trek is an amazing trek of 9 days in the northern part of Nepal near Tibet and Nepal border. The Langtang region is the closest trekking region from Kathmandu. The major attractions of this trek are beautiful villages of Sherpa and Tibetans, stunning mountain views, overwhelming Langtang Glacier. This trek is best in the autumn season as the mountain views can be clearly seen whereas the blooming of rhododendrons and stable weather can add beauty in the spring season too.
Cooking Fun at Chitwan
Chitwan is located in the south-western part of Kathmandu at 1362 feet height above from the sea level. The Jungle Safari is famous and the most exciting part about Chitwan. In this jungle safari, you get to have a closer look at the wildlife and their habitat. It serves you with rich biodiversity as well as the landscape.
Learning to cook local food is another interesting thing you can try on this trip. This trip includes cooking and interacting directly with the local people as well. This way, you can directly experience the cuisines and lifestyles. This 3-days trip is suitable any time of the year excluding monsoon. Besides that, you can visit Chitwan at any time of the year.
Everest Base Camp Trek
Nepal is already popular as the country of Mount Everest. Climbing the tallest peak of the world sounds a great and once a lifetime thing. However, climbing Mount Everest is not easy and many people lose their lives during this ascend. Therefore, many people plan to reach their base camp and appreciate its greatness and beauty from close.
The Everest Base Camp is a dream destination for people around the world. Everest Base Camp trek is a 13 days trek full of excitement, happiness, thrill, tiredness, and fun. The highest elevation you will reach in this trek is 5545 meters which is the height of Everest Base Camp. This trek is great in autumn and spring season when the fantastic mountain peaks are clearly visible. The beautiful sunrise views and experiencing the Sherpa culture along with the local teahouse are the specialties of this trek.
Annapurna Base Camp Trek
Annapurna Base Camp trek is one of the best trekking routes in Nepal where you can get attractive views of Annapurna ranges, Dhaulagiri ranges, Machhapuchre, Mardi Himal, Huichuli, Nilgiri and more. The Annapurna Base Camp is at a height of 4130 meters from the sea level. The dense forests, Sherpa culture, and traditions, Ghandruk Model Village, Natural hot spring at JhinuDanda can be explored during this trek. Reaching such heights in Annapurna Base Camp Trek or in Everest Base Camp trek makes you feel good about yourself and gives you a sense of accomplishment.


The Annapurna Base Camp trek is a 10-13 days trek depending upon your physical fitness and preparation. The best time for this trek would be mid-September to November and April to May.
Day trip to Sarangkot
Sarangkot is a popular hill in Pokhara municipality for beautiful sunrise and sunset and paragliding. Sarangkot is at a height of 1600 meters from the sea level. From Sarangkot, you can get beautiful panoramic Himalayan views of Dhaulagiri, Annapurna, Manaslu and view the Fewa lake and Pokhara city.
Kathmandu Valley Tour

Kathmandu is a capital city of Nepal full of ancient unique art, culture, traditions, customs and varying lifestyles. Kathmandu Durbar Square, Monkey Temple (Swoyambhunath), Boudhanath Stupa, Pashupatinath are some popularly visited places in Kathmandu. Visiting Kathmandu Valley is a must in order to learn and explore the history of Nepal. The local food, lifestyles, and heritages can give deep insight about Kathmandu Valley. This Kathmandu Valley tour can be a productive one to get to know more about the city. Any time of the year is suitable to pack your bags and come to visit Kathmandu.
Ghorepani Poon Hill Trek
Ghorepani Poon Hill trek is an interesting 5 days trek to the in the Annapurna region. The maximum altitude you reach in this trek is 3210 meters which are Poon hill. Throughout this trek, you will come across various Gurung and Magar residence. The gorgeous views of mountains like Annapurna, Dhaulagiri, Mardi, Macchhapurchh, Huichuli, Nilgiri can be observed in this trek. The exploration of dense forest and wildlife, pine forest, colorful rhododendron, beautiful sunrise, local culture, and traditions are the major attractions in this trek. Spring and Autumn's season is best for this trek.
Panchase Hill
Panchase hill trek is one of the best short treks in Nepal in the Western part of Nepal. It is a 4 days trek in the Annapurna region. The local teahouses and the mesmerizing mountain views of Annapurna, Machhapuchre, Gangapurna, and Manaslu add delight in this trek. The rural farming villages provide warm hospitality and welcome you with open arms. If you have short holidays to trek in Nepal, this trek is best suitable for you.
Chisapani Nagarkot Trek
Nagarkot lies 32 kilometers east at the rim of the Kathmandu Valley. Nagarkot gives amazing views of Ganesh Himal, Langtang Mountain, Gauri Shankar along with the breathtaking view of sunrise and sunset. Watching the sunrise from Nagarkot melts away all the tiredness and fatigue you get in this trek. The beauty of Nagarkot makes you realize how blessed our life is to see the new witness such beauty. Going to the teahouse and the local village fulfills your curiosity to explore new cultures and traditions. The ancient art, sculpture, monuments at Changunarayan takes you closer to the Nepalese art history.