---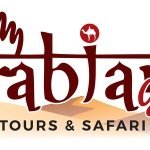 Mansoor C.
Reviewed on: Feb 29, 2020
Good
Very Good place to visit.
HERE'S ALWAYS SPACE FOR YOU!
---
TripsPoint is an open booking platform and natural environment where is space for everyone connected with traveling.
No matter are you Traveler, local tour or activity Provider, travel expert, agency, blogger or destination website owner - everyone can use TripsPoint to get benefits and profits.
Join TripsPoint
---
Join TripsPoint and book the best local tours, activities, packages and things to do everywhere you go.
You pay just small booking deposit as a partial payment to get guaranteed and confirmed booking and the remaining balance you pay on the day of a tour or activity directly to us!
Sign Up
Get your €10.00 reward!