Coastal Buggy Tour in Tenerife buggy hire included
On the tour page:
Duration - 3 hours

Motor Sports & Tours

What's this? After you book the Tour or Activity we send you you Tour Voucher.
The Voucher is your booking confirmation and tour providers can accept e-Voucher, printed Voucher or both Voucher types.

e-Voucher means that's enough, if you save received Voucher to your phone and show on the tour beginning.

Printed Voucher means after receiving the Voucher you have to print it and take with you to give it printed to the tour provovider at the tour beginning.

e-Voucher

Cancellation Policy Standard Cancellation Policy means that:

If you cancel this tour booking at least 14 days in advance of the scheduled departure, there is no cancellation fee.

If you cancel between 13 and 3 days in advance of the scheduled departure, there is a 50 percent cancellation fee charged from the paid deposit.

If you cancel within 2 day(s) of the scheduled departure, or don't show up at the meeting point on time there is a 100 percent cancellation fee charged from the paid deposit.

Standard

Guide options If the tour is guided here you can see available tour languages. Usually it means along the tour you have a professional tour guide guiding the tour in one or a few specified languages.

Some tours or Activities doesn't require the guide and have a pilots, instructors or simply provider's team member who take care of you along the tour. In this case it's marked as "Not Guided" tour, because it doesn't require a professional tour guide.

Language: English, Spanish, French

We pick you from your hotel or from a meeting point.
---
In the amazing Coastal Buggy Tour in Tenerife buggy hire included you are going to explore the South coast of the island including the exciting scenic drive on the famously known streets and exploring Tenerife South - one of the prettiest parts of Tenerife.
---
Drive to the less explored part of island by buggy (Tenerife buggy hire and fuel included)!
A good part of the drive is pure off-road!
Test your driving abilities on the buggy!
Professional buggy tour guide!
No buggy driving experience required!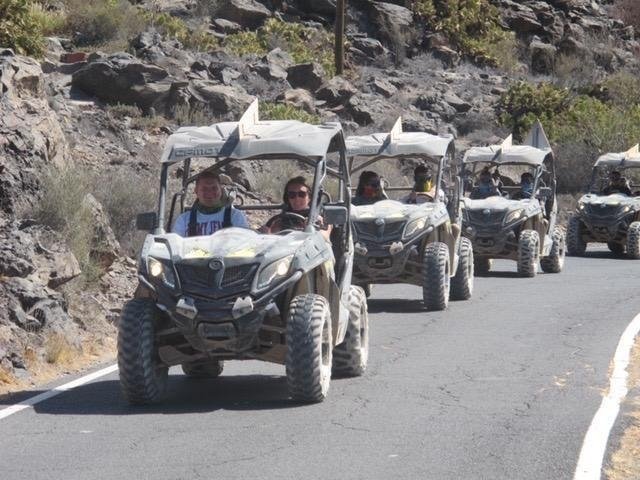 ---
Coastal Buggy Tour in Tenerife buggy hire
In all-inclusive Coastal Buggy Tour in Tenerife buggy hire included all the equipment - helmets, warm jackets in the winter season, and excellent tour guide speaking a few languages and leading our small group of buggies through the amazing Tenerife South. Forget converting into beer drinking swimming pool seal and get to live! Coming to Tenerife buggy hire simply must be on your list of things to do, if you are still alive :)
Coastal Buggy Tour is absolutely unique and the only way to explore famous areas of Tenerife South, because all the other buggy tours from there take you only toward Teide and you miss to discover something that's really nearby and not less interesting part of Tenerife. Leaving the start point we are leading where life's going in its natural way. We pick you up directly from your hotel in Tenerife South: in Costa Adeje, Los Cristianos, Las Americas. We will take straight through Las Americas, Costa Adeje, La Caleta, into the terrain and local roads - the whole drive by buggies will take us three hours. At the meeting point, Tenerife buggy hire will take us just a few minutes - don't forget your car driving license with you. After the buggy is hired and you have formed a small group of 2-5 buggies which's following the tour guide and instructor.
The tour guide and buggy driving instructor will explain to you the rules and basic details of driving buggy, so you will really have fun as the group started its way to the surroundings of the coastal town. Exploring the coastal areas and towns, we keep our buggies on the road all the time having a real driving adventure and we are not having to drive off the road. Our drive not only allows you to check out your buggy driving abilities but you also will enjoy the beautiful scenery and natural landscapes of Tenerife South! You probably will be very excited by the breathtaking views it opening to you.
Do you love adventures? Do you like to be away from boring crowds sitting all the holiday at bars, pools, and restaurants? If yes, then Tenerife buggy hire with amazing Coastal Buggy Tour is the thing to do for you and you are very welcome because we are the same as you and we love the kind of adventurers as you are!
Inclusions:
Tenerife buggy hire and fuel.
On-Road driving through the famous Tenerife South areas.
Qualified buggy tour guide - group leader.
Exclusions:
Action photo and video service - optional.
Driving buggy tour time is 3 hours.
If hotel pick-up is not available, so you will have to be at the meeting point approximately 15 minutes before the tour starts. Please, read the full tour description to understand the tour itinerary.
Frequently Asked Questions
---
How much time does the Coastal Buggy Tour in Tenerife buggy hire included take?
How many days in advance I must book Coastal Buggy Tour in Tenerife buggy hire included?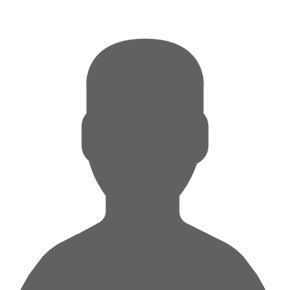 Filip Ometak
Interesting experience
We were excited to go on the buggy tour, unfortunately, things happened with the buggy and we weren't able to continue the tour. The only reason why we are giving 5 stars is because of Gregory from TripsPoint customer service team, he managed to organize different trip for the next day. We are very thankful to him because otherwise we would be left with bad memories. Thank you Gregory, brilliant customer service.