9 days Serengeti migration tour in Tanzania
On the tour page:
Duration - 9 days, 6 hours

Multi-Day Tours & Cruises

What's this? After you book the Tour or Activity we send you your Tour Voucher.
The Voucher is your booking confirmation and tour providers can accept e-Voucher, printed Voucher or both Voucher types.

e-Voucher means that's enough, if you save received Voucher to your phone and show on the tour beginning.

Printed Voucher means after receiving the Voucher you have to print it and take with you to give it printed to the tour provovider at the tour beginning.

e-Voucher, Printed Voucher

Cancellation Policy Standard Cancellation Policy means that:

If you cancel this tour booking at least 14 days in advance of the scheduled departure, there is no cancellation fee.

If you cancel between 13 and 3 days in advance of the scheduled departure, there is a 50 percent cancellation fee charged from the paid deposit.

If you cancel within 2 day(s) of the scheduled departure, or don't show up at the meeting point on time there is a 100 percent cancellation fee charged from the paid deposit.

Standard

Guide options If the tour is guided here you can see available tour languages. Usually it means along the tour you have a professional tour guide guiding the tour in one or a few specified languages.

Some tours or Activities doesn't require the guide and have a pilots, instructors or simply provider's team member who take care of you along the tour. In this case it's marked as "Not Guided" tour, because it doesn't require a professional tour guide.

Language: English

Moshi
---
9 days Serengeti migration tour in Tanzania Our itinerary cover a visit to the northern part of Serengeti including the Lobo area. This adventure gets you to experience the thrilling side of the migration movement. Our itinerary cover a visit to the northern part of Serengeti.
---
the Serengeti migration
excellent safari guide
luxury safari vehicle
wildlife tour
photography safari
extraordinary scenery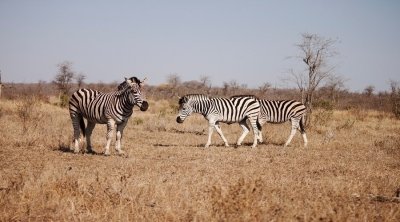 ---
9 days Serengeti migration tour in Tanzania
After the massive obstacle of crossing the grumeti river, the herds will start to move further to the northern side approaching the mara river, now this where the perfect action is, this is also where magical pictures all around the internet are captured. Our itinerary cover a visit to the northern part of Serengeti including the lobo area.
This adventure gets you to experience the thrilling side of the migration movement, you will see how thousands of them fight for their life as they make their way through the unmerciful river full of crocodiles and other predators hanging on the river bank waiting to grab a meal.
Even after the huge number of animals make their way into the Maasai mara national park in Kenya some of them usually make a back-and-forth movement to and from the river, up to now there Is no apparent reason for their unending small movement
Visiting Serengeti during these months means getting a wholesome experience and memories.it is worth noting that this package also involve a visit to other neighboring national parks of tarangire national park, Ngorongoro crater, lake eyasi and lake manyara national park.
Inclusions:
experienced tour guide
safari vehicle
park fees
meals
taxes
accommodation during safari
Exclusions:
visa
flights
tips
before/after safari accommodation
beverages at the lodge/camp
Visited Places:
Ngorongoro Crater
Tarangire National Park
Serengeti National Park
Lake Manyara National Park
Lake Eyasi
DAY 1
MOSHI/ARUSHA – TARANGIRE
Where better to start off your journey than in the foothill of Kilimanjaro Mountain! Moshi is one of Tanzania much loved places and is home to world-renowned Mount Kilimanjaro, a UNESCO world heritage site.
Explore tarangire national park, enjoy fantastic landscape and the presence of a good number of animals all around the park. the park is considered the elephants paradise and the home to the ancient baobab trees. get a chance to get the best safari experience by getting to all the nooks and crannies across the park.
After a day of exploring, you will head to manyara/ karatu for a night's rest
DAY 2
MANYARA/KARATU-LAKE EYASI-MANYARA/KARATU
Journey to the glorious and picturesque territory of lake eyasi situated in the southwest of Ngorongoro crater. the lake is part of the magnificent line of the east African rift valley lakes and it stretches out for about 50km southwest with the magical plains of Serengeti spreading on its north side. There are miles upon miles of landscapes around the lake to explore, full of ancient baobab trees. Observe the early morning hunting display, gathering honey, and traditional dance performances by the local people.
lake eyasi boasts of some wildlife and wide range of bird species, so keep your eyes open to spot some. After the whole day of adventure, you will drive back to karatu/manyara for a night's rest
DAY 3
MANYARA/KARATU –SERENGETI (CENTRAL SERENGETI)
It's an early start as you head across the great rift valley's floor, up the escarpment and passing along the Ngorongoro conservation area, along the way you will see the fantastic scenic view of the Ngorongoro highlands before approaching the vast Serengeti plains. The following days will be spent exploring this park in all its glory, from different angles, and on this first day in this majestic park you will settle in the central part of the park. The seronara area is famous for its wide range of animal population all around the year. After a long day of game driving and getting into the park you will head to the accommodation of your choice in seronara
Optional tour activities before reaching Serengeti
• Olduvai Gorge museum -one of the most important archaeological sites in the world, the exhibits from here are centered on the paleoanthropological research and artifacts that were found in the surrounding area. Founded by Mary Leakey the museum also has several charts and photographs describing and illustrating the process of the laetoli footprints.
• Maasai boma visit-visit the popular Maasai people and learn about their traditional Maasai dance, their daily way of life and even purchase some of their traditional items in the local market.
Note; additional charges will be incurred in case you opt to engage in any of the optional tour activities
Lunch will be offered in one of the picnic sites in Serengeti, most likely naabi hill gate and after that you will have late game drive before retiring to your camp/lodge where you will have dinner and spend overnight.
DAY 4
FULL DAY GAME DRIVE- CENTRAL SERENGETI
Rise and shine in the pristine Serengeti land, whilst you are here keep exploring the park around the central part. this distinctive area is full of wild animals and has one of the world's densest population of leopards and lion sightings.
From here enjoy stunning panoramic views across the park and spot as much wildlife as you possibly can before heading back to your lodge / camp for a night's rest before proceeding with your adventure the next day
DAY 5
CENTRAL SERENGETI – NORTHERN SERENGETI (KOGATENDE AREA)
Spend the morning taking in the gorgeous surroundings while getting your delicious breakfast and thereafter start driving to northern Serengeti part while game driving along the way, this Serengeti part remains unexplored wilderness packed with fantastic landscapes and abundant wildlife. The most jaw dropping highlight of this area is undoubtedly the massive herds of migratory wildebeest and zebra from mid-July to October. however, the north Serengeti also support an abundance of resident wildlife including lions, the rare oribi antelope, giraffe, hippo and predators who are attracted by the large number of wildebeest and zebras. the day will end with you heading to your accommodation for dinner and night rest
DAY 6
FULL DAY GAME DRIVE NORTHERN SERENGETI -CENTRAL SERENGETI
Start your day bright and early with a scenic drive around the northern Serengeti, the remote area extends 55 miles from seronara in central Serengeti and it's a home to a good number of resident animals including giraffe, eland, impala, hippos and Thomson's gazelle.
After all the game driving and exploring refuel with a hearty meal in one of the picnic sites and proceed with after moon game driving before turn in for the night in your lodge / camp on seronara area
DAY 7
SERENGETI (CENTRAL) – NGORONGORO
The Serengeti national park is a haven for wildlife, vast plains, picturesque golden grasses and the place where majority of Tanzania's wildcats call home. So, make sure you keep your eyes peeled and spot as many as you can.
Enjoy the breathtaking sight of the perfect mixture of animals and a beautiful landscape while heading out of the park to Ngorongoro crater rim where you will spend the night
DAY 8
NGORONGORO CRATER – MANYARA
It's an early morning start as you head out to Ngorongoro crater with your packed lunch box. The crater is one of Africa's most beautiful spots, it forms stunning backgrounds to some of the most fertile and richest grazing grounds. It is one of the most famous crater in the world and one of the very popular safari destinations.
The crater is also one of the places that the big five can be spotted in just a day.
Enjoy about 7 hours of game driving around the crater before heading back to manyara/karatu for a night's rest.
DAY 9
LAKE MANYARA NATIONAL PARK – ARUSHA
Leave manyara town / karatu and venture into the lake manyara national park well known for the tree climbing lions, the soda ash lake that attracts thousands of pink flamingos, one of the Tanzania's biggest elephant population and remarkable scenery!
Other wildlife species includes large herds of buffalo, endangered African wild dog, cheetah, giraffe and impala. Troops of several hundred olive baboons can be encountered in the park, alongside Skye's monkey, short-eared galago, Cape clawless otters, Egyptian mongoose, hippo and klipspringer.
After having an exhilarating day in the park, we will head back to Arusha.
SAFARI INCLUSIVES
• Park fees
• All accommodations as shown in the itinerary
• Professional driver/guide
• All meals as specified in the itinerary
• All transportation expenses (4x4 Toyota Safari Land Cruiser, with pop-top roof.)
• TANAPA fees
• Drinking water
EXCLUDED
• Tipping for the staff members (driver /guide)
• Medical insurance
• All beverages at the camp/lodge
• Travel insurance
• Visa
• All accommodations before/after safari
• All accommodations not mentioned in the itinerary
Frequently Asked Questions
---
How much time does the 9 days Serengeti migration tour in Tanzania take?
How many days in advance I must book 9 days Serengeti migration tour in Tanzania?