Private Tour of Malta
On the tour page:
Duration - 5 days

Private Tours

What's this? After you book the Tour or Activity we send you your Tour Voucher or a Ticket(s).
The Voucher is your booking confirmation and tour providers can accept e-Voucher, printed Voucher or both Voucher types.

e-Voucher means that's enough, if you save received Voucher to your phone and show on the tour beginning.

Printed Voucher means after receiving the Voucher you have to print it and take with you to give it printed to the tour provovider at the tour beginning.

e-Voucher, Printed Voucher

Cancellation Policy Standard Cancellation Policy means that:

If you cancel this tour booking at least 14 days in advance of the scheduled departure, there is no cancellation fee.

If you cancel between 13 and 3 days in advance of the scheduled departure, there is a 50 percent cancellation fee charged from the paid deposit.

If you cancel within 2 day(s) of the scheduled departure, or don't show up at the meeting point on time there is a 100 percent cancellation fee charged from the paid deposit.

Standard

Guide options If the tour is guided here you can see available tour languages. Usually it means along the tour you have a professional tour guide guiding the tour in one or a few specified languages.

Some tours or Activities doesn't require the guide and have a pilots, instructors or simply provider's team member who take care of you along the tour. In this case it's marked as "Not Guided" tour, because it doesn't require a professional tour guide.

Language: English, German, Spanish, French, Portuguese, Italian

Anywhere in Malta
---
Explore Malta in full in 5 days. This Private Multi-Day Tour includes a fully guided tour every single day, accommodation in a 4-star hotel, a/c vehicle (plus driver) and a 3-course lunch. Individuals booking the Tour will not be combined with another group, this will be a private booking.
---
Licensed tour guide
Transportation
Traditional Cheesecake
Bottled Water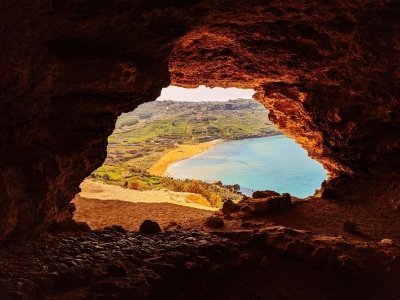 ---
Private Tour of Malta
TOUR DETAILS Accommodation ️ 4 Star Hotel Duration 5 Days Tour Size Private Flights ✈️ International flights are NOT included Airport Transfer Drop-Off, Pickup Language English, French, German, Spanish, Italian Level of Difficulty Easy Meals ️ Breakfast, Lunch, Dinner as per itineraries Other Inclusions ✔️ Bottled Water, Charges & Taxes, Tour Guide, Tickets & Entry Fees Transport Airconditioned Vehicle Day 1 : Pick-up from Airport + Valletta Walking Tour Valletta, Malta's Capital City and a World Heritage Site, is nothing short of an open-air museum. Valletta, contains buildings from the 16th century onwards, built during the rule of the Order of St. John of Jerusalem, also known as Knights Hospitaller. The City of Valletta was officially recognized as a World Heritage Site by UNESCO in 1980. The city is named for Jean Parisot de la Valette, who succeeded in defending the island from an Ottoman invasion in 1565. During the tour we will walk through the bustling streets of Valletta and to the Barracca Gardens for a breathtaking panorama of the Grand Harbour. We will then visit St. John's Co-Cathedral where we will see the painting 'The Beheading of Saint John the Baptist' by Caravaggio, considered one of Caravaggio's masterpieces and the only painting signed by the painter. We will then enjoy the Malta Experience Show which will help us discover the Island and Malta's amazing history. Price includes: • Valletta Half Day Excursion • Entrance ticket to St. John's Co-Cathedral • Entrance ticket to the Malta Experience Show • Pick up and drop off Day 2 : Gozo (Malta's sister island) After a twenty minute crossing, on setting foot in Gozo you will note that although both islands are similar in history and development, Gozo has a character entirely of its own. Gozo, which is a three hilled island, is greener and more picturesque than Malta. During this tour you will visit The National Shrine of the Blessed Virgin of Ta' Pinu which is a Roman Catholic basilica and national shrine located 700 metres from the village of Gharb. The basilica is located in the edge of a cliff in open countryside which allows visitors to enjoy beautiful views of the area. You will then visit Dwejra Bay, following a visit to the Crafts Centre. There you will see stone works, marble, traditional food, local lace and much more. This is the perfect place where you can buy a souvenir which will remind you of Gozo. You will then visit Victoria which is the capital of Gozo. In the centre of Victoria lies The Cittadella, a historic fortified city. The Cittadella also called at The Citadel, is on Malta's tentative list of future World Heritage Sites by UNESCO, who describes it as a small fortified town. An old prison is located within the city, as are the Courts of Justice. After this visit you will stop for lunch in a restaurant with a magnificent view. Finally you will drive to Mgarr Port via Qala Belvedere where breathtaking scenes can be enjoyed. You will then have a short ferry crossing back to Malta and will be dropped-off at your hotel. Price includes: • Gozo Full Day Excursion • Pick-up & Drop-off • Gozo Ferry Ticket • Traditional Cheesecake • Bottled Water • 3 Course Lunch Day 3 : The Three Cities, Prehistoric Temples, Blue Grotto & Marsaxlokk The Three Cities is a collective description of the three fortified cities of Cospicua, Vittoriosa and Senglea. During this tour, you will drive past Cospicua, a double fortified harbour city and the largest of the three. You will then arrive in Vittoriosa which has developed a very long history with maritime, mercantile and military activities. Prior to the establishment of Valletta as capital and main city of Malta, military powers that wanted to rule the Maltese islands would need to obtain control of Vittoriosa due to its significant position in the Grand Harbour. The third city Senglea is also called Civitas Invicta because it managed to resist the Ottoman invasion at the Great Siege of 1565. The name Senglea was given by the grandmaster who built it, Claude De La Sengle. The island on which Senglea lies was joined by a land bridge to Cospicua during the time of the Knights of St. John and as a result, it became peninsular in shape. During this tour you will walk through the various narrow streets shaded by many historic churches and buildings. A Malta Temples Tour is a must for anyone who travels to this beautiful Mediterranean island. Malta and Gozo are home to seven megalithic temples, all of which are designated as world heritage sites by UNESCO. These megalithic temples date back 5500 years ago and are the oldest free-standing stone structures in the world, even older than the Stonehenge and the Pyramids. We will proceed with our tour with a visit to Ghar Dalam. Għar Dalam's relevance as a prehistoric site was discovered in the latter half of the 19th Century with a series of excavations unearthing animal bones as well as human remains and artifacts. The lowermost layers, more than 500,000 years old, contained the fossil bones of dwarf elephants, hippopotami, micro-mammals and birds among other species. It was here that the earliest evidence of human settlement on Malta, some 7,400 years ago, was discovered. We will then visit Hagar Qim & Mnajdra Temples. The megalithic complex of Hagar Qim is located atop a hill on the southern edge of the Island, on a ridge capped in soft globigerina limestone. 500 metres from Hagar Qim stands the Mnajdra megalithic temple. We will then proceed to the Blue Grotto boat tour with a visit to The Blue Grotto. The Blue Grotto is actually a number of sea caverns on the southern coast of Malta, west of the Wied Iz-Zurrieq harbor, and across the small uninhabited islet of Filfla. Every day from sunrise until about 1300 hrs, a unique sight can be observed here. The cave's location combined with the sunlight lead to the water mirroring numerous shades of blue. If weather permits, you can do a 25-minute Grotto boat trip around the caves. We will then drive to the fishing village of Marsaxlokk. Marsaxlokk is a very popular attraction for tourists and locals because fresh fish and seafood caught during the same morning can be bought. Although the market was originally a fish market, it has developed and now it also sells locally produced honey, fruit jams, wine as well as vegetables, souvenirs, and clothes. (The Market is available only on Sundays) Price includes: • Pick-up & Drop-off • Entrance ticket to Hagar Qim Temple • Entrance ticket to Ghar Dalam • Entrance ticket to Mnajdra Temple • Blue Grotto Ferry Ticket • Traditional Cheesecake • Bottled Water • 3 Course Lunch Day 4 : Rabat, Mdina, Dingli Cliffs & Ta' Qali Crafts Village The first stop, Rabat which is a town in the Northern Region of Malta. The name of the town is derived from the Arabic word for "suburb" as it was the suburb of the old capital Mdina. Rabat is home to the famous Catacombs of St. Paul. These catacombs were used in Roman times to bury the dead as, according to the Roman culture, it was unhygienic to bury the dead in the city Mdina. Part of the St. Paul's catacombs, was where according to tradition and as recorded in the Bible, St. Paul stayed for three months when he was shipwrecked on the island in 60 A.D. Our second destination is Mdina, which served as the island's capital from antiquity to the medieval period. The city is still confined within its walls, and now has a population of just under 300. Mdina is on the tentative list of UNESCO World Heritage Sites, and it is now one of the main tourist attractions in Malta. Mdina - the old capital of Malta which is built on a plateau in the centre of the island. Today Mdina is also referred to as the Silent City since it inspires tranquility at any time of the day or night. The only way to really experience and enjoy this city is on foot, explore the quaint alleys, narrow streets, ancient buildings and magnificent far reaching views from the high bastion walls. Our next stop is Dingli Cliffs, located less than a kilometre to the south west of the village of Dingli. The cliffs are 220 metres high and are the highest point in Malta! An isolated chapel makes for a charming landmark. The final stop is the town of Ta' Qali. Here you will be able to watch local artisans at work blowing elaborate glass art pieces, intricately assembling original silver filigree jewellery and many more. This is the perfect place to pick up treasures that will remind you of your Malta visit. Price includes: • Pick-up & Drop-off • Entrance ticket to St. Paul's catacombs • Traditional Cheesecake • Bottled Water • 3 Course Lunch Day 5 : Depart
Inclusions:
Licensed Tour Guide
Transportation
Traditional Cheesecake
Bottled Water
Visited Places:
Start and end in Valletta! With the Custom tour Malta Discovery Private Tour, you have a 5 days tour package taking you through Valletta, Malta and 7 other destinations in Malta. This Tour includes accommodation in a hotel as well as meals & transportation.
Frequently Asked Questions
---
How much time does the Private Tour of Malta take?
How many days in advance I must book Private Tour of Malta?