Maldives Diving Holidays - Liveaboard Diving Package, 8 Days
Maldives Diving Holidays - Liveaboard Diving Package, 8 Days
Duration - 8 days

Boat Trips & Charters

What's this? After you book the Tour or Activity we send you your Tour Voucher or a Ticket(s).
The Voucher is your booking confirmation and tour providers can accept e-Voucher, printed Voucher or both Voucher types.

e-Voucher means that's enough, if you save received Voucher to your phone and show on the tour beginning.

Printed Voucher means after receiving the Voucher you have to print it and take with you to give it printed to the tour provovider at the tour beginning.

e-Voucher

Cancellation Policy

Standard Cancellation Policy means that:

If you cancel this tour booking at least 14 days in advance of the scheduled departure, there is no cancellation fee.

If you cancel between 13 and 3 days in advance of the scheduled departure, there is a 50 percent cancellation fee charged from the paid deposit.

If you cancel within 2 day(s) of the scheduled departure, or don't show up at the meeting point on time there is a 100 percent cancellation fee charged from the paid deposit.

Standard

Guide options If the tour is guided here you can see available tour languages. Usually it means along the tour you have a professional tour guide guiding the tour in one or a few specified languages.

Some tours or Activities doesn't require the guide and have a pilots, instructors or simply provider's team member who take care of you along the tour. In this case it's marked as "Not Guided" tour, because it doesn't require a professional tour guide.

Language: English

We meet you in Velana International Airport and transfer to the boat to start our diving cruise.
---
In the Maldives Diving Holidays liveaboard package, you will be offered the opportunity to explore scenic Islands. Exotic dive destinations, white sandy beaches, the habitat of 2000 species of fish of every color, turtles, giant pelagic fish, dolphins, sharks, whale sharks, whale sharks...
---
Discover the best diving spots of Maldives!
Have amazing Maldives diving holidays!
17 dives per week!
Liveaboard in comfort!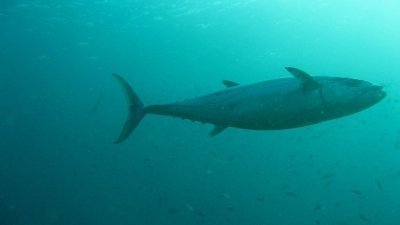 ---
Maldives Diving Holidays - 8 Days Liveaboard
The Maldives is well known for its stunning islands and the white sandy beaches. World's best exotic dive destinations are also in this small country. It also has marine life comprised of 2000 species of fish ranging from moray eels, colorful reef fish, turtles and rays to the tuna, sharks, whale sharks and the dolphins.
To see all this, what you need is the best of the Maldives Diving Holidays - Liveaboard Diving Package. Scuba dive enthusiasts enjoy most of their diving experience liveaboard. The diving club we are working with covers many kinds of itineraries. One of the best itineraries among all for divers is the Maldives Diving Holidays Package.
This package includes the best diving spots available in the Maldives over 7 nights stay. The itinerary plan remains valid all over the year and is comprised of the full board with 17 dives per week.
Inclusions:
All taxes including GST and Green tax.
Accommodation in air-conditioned cabins with outside window, en-suite bathroom (hot water), towels and room service.
Full board meals: breakfast, lunch and dinner served as a buffet.
Unlimited water tea & coffee.
17 dives per week (1 night dive); note: dive restriction applies for flying time.
Diving equipment: 12 lit Aluminum DIN/INT, lead belts, escorting diving boat, instructor and experienced, local dive guide (Padi).
Visited Places:
Itinerary of the best of Maldives Diving Holidays - Liveaboard Diving Package:

 DAY 1 - Our guide will pick you from the airport and you will be transferred to the boat. Boarding, check-in, and meeting with the boat crew will take place just after reaching here. You will meet other members and cabins will be assigned. Prepare your equipment and check dive will be at the Fishtank North Male Atoll. 
 DAY 2 - You will have to dive by Maagiri North male Island as this will enable you to enjoy the beauty of nature which includes Nurse Sharks stingrays, whip coral cowries, gobies, bannerfish, blue-stripe snappers, parrotfish & the cleaner shrimps. - From here, go towards South male and the dive to watch over the grey reef sharks, trevally and barracuda. 
 DAY 3 - Now dive at the Guraidhoo Kandu South Male Island, which is a preserved area and it has a huge underwater region including multiple channels, walls, drop-offs, and reef plateaus. - You would be amazed to see the lionfish, squirrelfish, eels, soft corals, sharks, and the schooling trevallies. - Move on towards the Vaavu Island and the first diving experience at this atoll would be at the point of Miyaru Kandu. - Underwater whitetip reef sharks, trevally, mackerel, schools of triggerfish and the grey reef sharks are some of the important creatures that you will see. - Next diving will be at the Devana Kandu in Vaavu. It is a thin strip of the reef in the middle of the Devana Kandu and remained full with big fishes like sharks, eagle rays & the napoleon. - Night diving can be at Alimatha-Vaavu Island which is considered one of the best among all. - In addition to this, nurse sharks, and stingray's trevally can be seen during this diving. 

DAY 4 - Liveaboard on the ship towards the South Ari Atoll in the early morning. Very first diving will be at the Maamigili Beyru which is specifically done to see whale sharks. - The final dive would be at the Kudhimaa Wreck. It is the remained which of a Japanese cargo vessel that was drowned in 1998. Pufferfish, sponges, sea squirts, corals, batfish, and the boxfish are some of the amazing creatures to see at this place.

 DAY 5 - The day will start from diving at the Kudarah Thila in South Ari Island. It is an enchanting place where you can see thousands of blue-stripped snappers offering scenes worth watching. - Our next dive will be at the Rangali Madivaru. It is yet another famous site for marine fauna. This site has manifold manta rays owing to which it remained in use as a cleaning station during the northeast monsoon. - Our final dive of the day will be at the Rahdhiga Thila and grey reef sharks are in abundance at this place. - You can enjoy the Barbecue in the evening. 

 DAY 6 - Diving will be at the Panettone in South Ari Atoll. It has exotic soft corals as well as purple fans which are completely filled with tropical fish. Some other big fishes you can expect to see are Huge trevallies, whitetip sharks, grey reef sharks, and the barracudas. - Our second dive includes Moofushi manta point at the South Ari Atoll. Some napoleon, grey and white reef sharks are some among others to see here. - The last day of diving will be at the Fesdhu Lagoon Manta and the scenery of Manta rays is an absolute treat. 

 DAY 7 - The final day of the diving will be at the Fish Head in North Ari Island. It is the place from where you can observe the snapper sharks, napoleons as well as a fusilier. - Come to the liveaboard and reach the Hulhumale lagoon.

 DAY 8 - Leaving the boat by 10:00 AM and the end of the Maldives Diving Holidays package.
Frequently Asked Questions
---
How much time does the Maldives Diving Holidays - Liveaboard Diving Package, 8 Days take?
How many days in advance I must book Maldives Diving Holidays - Liveaboard Diving Package, 8 Days?
Share your impression about
Maldives Diving Holidays - Liveaboard Diving Package, 8 Days