11 Days Borneo Adventure
On the tour page:
Duration - 11 days

Multi-Day Tours & Cruises

What's this? After you book the Tour or Activity we send you your Tour Voucher or a Ticket(s).
The Voucher is your booking confirmation and tour providers can accept e-Voucher, printed Voucher or both Voucher types.

e-Voucher means that's enough, if you save received Voucher to your phone and show on the tour beginning.

Printed Voucher means after receiving the Voucher you have to print it and take with you to give it printed to the tour provovider at the tour beginning.

e-Voucher, Printed Voucher

Cancellation Policy Standard Cancellation Policy means that:

If you cancel this tour booking at least 14 days in advance of the scheduled departure, there is no cancellation fee.

If you cancel between 13 and 3 days in advance of the scheduled departure, there is a 50 percent cancellation fee charged from the paid deposit.

If you cancel within 2 day(s) of the scheduled departure, or don't show up at the meeting point on time there is a 100 percent cancellation fee charged from the paid deposit.

Standard

Guide options If the tour is guided here you can see available tour languages. Usually it means along the tour you have a professional tour guide guiding the tour in one or a few specified languages.

Some tours or Activities doesn't require the guide and have a pilots, instructors or simply provider's team member who take care of you along the tour. In this case it's marked as "Not Guided" tour, because it doesn't require a professional tour guide.

Language: English

Kota Kinabalu International Airport
---
Malaysia & Borneo Adventure Trip offers you to explore incredible Borneo in 11 days and discover the best of Borneo, Kota Kinabalu, Kinabalu National Park, Kinabatangan River, Sandakan, Sepilok, Turtle Island and Langkah Syabas..............
---
Start Location : Kota Kinabalu, Malaysia
Finish Location : Kota Kinabalu, Malaysia
Trip Style : Comfort, Wildlife,
Country : Borneo
Group Size : 2 to 16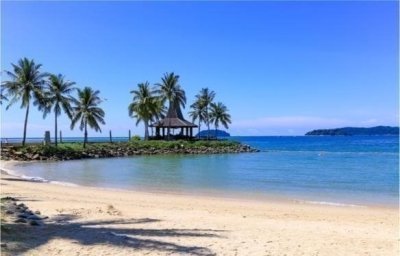 ---
11 Days Borneo
11 Days Borneo Adventure Travel across pristine forests and serene islands where the natural world is the order of things. Colours blend and leap out at you in the form of different flowers while the eye gets a constant workout in trying to gauge the movements of endemic primates that swing by – sometimes stealthily and sometimes with verve. Listen to the cackle of Silver Leaf Monkeys punctuating the odd call of a Hornbill. Bats and birds flit in and out of limestone caves and further out towards the sea, turtles hatch their eggs in a daily ritual. Witness these and experience more with a sense of privilege for having spent a slice of life in Borneo.
Inclusions:
Accommodations - 10 Night twin share hotel
Activities- Sabah Park, Botanical Garden, Poring Spring, Canopy Walkway, Tea Factory, Evening Cruise
Morning Cruise, Evening Cruise, Gomantong Caves, Labuk Bay Sanctuary, Sepilok
Visited Places:
DAY 01: Kota Kinabalu
Hello and welcome aboard! Once you've made it to your accommodation with a little help from our representative kick back and enjoy your day. Wander around Kota Kinabalu if you have the time but if you want to take it easy that's fine too because you've got another day here at the end of the tour. Be sure to meet your tour leader at the hotel at 6 pm to talk out a few formalities and then sink your teeth into some of the local food immediately afterwards.
DAY 02: Kinabalu National Park
Step into Malaysia's best know National Park this morning, its skyline dominated by the Kinabalu Mountain that rises 4095 metres to stab at wisps of clouds and graze a piece of the sky. Considering that the park has an estimated 4,500 species of plants, our obvious starting point is the Botanical Garden, a veritable treasure chest housing the sinister and carnivorous Pitcher Plant as well as 1500 varieties of Orchids, 77 out of which are endemic to Kinabalu. Wash your cares away at the Poring Hot Spring in a soothing sulphur bath after your visit to the gardens. Complete your day by skimming along the treetops on a Canopy Walkway whilst trying to maintain that air of graceful dignity as you go about it.
DAY 03: Kinabatangan River
Catch the heady aroma of freshly picked leaves as you start the day with a visit to a tea factory whilst simultaneously learning the ropes of what goes into making a good brew. With your head abuzz with some newly acquired knowledge, clamber on board your private vehicle and drive deeper into the jungle to make it to the edge of the Kinabatangan River. Kick back for a moment after lunch at your lodge and as the sun begins to hang low, throw a leg over a riverboat, settle down comfortably and scan the river banks for wildlife as you go on an evening cruise down the river.
DAY 04: Kinabatangan River
Wake up early to the sounds of the forest as you gear up for a repeat of last evenings adventure. Only this time you get to watch the river wake up to the changing light. Listen to the stir of silver-tailed macaques and proboscis monkeys as they limber up and skip among the trees while keeping your eyes peeled out for the stately orangutans and pygmy elephants that watch your progress from their forest cover. Indulge yourself in some culinary lessons or walk the length of some jungle trails for the rest of the day. Put in a night walk for good measure to see the jungles nocturnal inhabitants brush off the day and go about their business in the dark.
DAY 05: Labuk Bay
Journey overland to Gomantong after breakfast and take an exploratory step into the interiors of its fascinating limestone caves teeming with swiftlets and bats that get occasionally arrested by a shaft of light filtering from yawning gaps above. At ground level, walk past the army of cockroaches and other insects that feed off the guano and when the seasons' just right watch the locals collect the droppings from the walls to collect it for soup. Leave for Labuk Bay thereafter, a mangrove haven that acts as a sanctuary for Proboscis Monkeys. Slow Lorises, Otters, and Hornbills rove through the forests here while Silver Leaf Monkeys swing and spring so close to the viewing platforms that you can almost reach out to touch them.
DAY 06: Sepilok
Learn about the rehabilitation process of orangutans at Sepilok, the largest orangutan rehabilitation centre in the world. Following a 20-minute documentary about the programme – the primary purpose of which is the reintroduction of orphaned orangutans in the wild – enter the tropical rainforest to watch these primates feed at the behest of park officials. Step into the Bornean Sun Bear Conservation Centre next as well as the Rainforest Discovery Centre, the latter involving a trudge across a length of 150 metres long canopy walkway that offers a unique perspective of the lush rainforest from 25 metres above ground.
DAY 07: Turtle Island
Following breakfast, step out of the mainland and head for Turtle Island. Spend a lazy afternoon here or go traipsing around the surrounding islands as you wait in anticipation for the night show. Hawksbill turtles and green turtles arrive enmasse and crawl ashore like an army invading some secret base under the cover of darkness. While turtles generally return to hatch eggs on the same beach where they were born, depending upon the season and other variables, the Turtle Island is the only place in the world where they arrive every evening without breaking pattern (the exact hour being an exception) to nest. Bear witness to this phenomenon and to the rituals of hatchlings being released back to the sea.
DAY 08: Langkah Syabas
Return to the mainland this morning and visit the Sandakan Memorial Park, established to commemorate the fallen soldiers who succumbed to one of the most tragic events that were perpetrated in this part of the world during the Second World War. Learn about and contemplate upon the stories of the horrific Sandakan Death March and of those who died during a similar march to Ranau. Take a flight out to Kota Kinabalu after your visit here and then transfer to Langkah Syabas Resort for your overnight stay.
DAY 09: Langkah Syabas
Bask in your own private paradise at Dinawan Island, a private resort surrounded by the clearest of waters and views of Mount Kinabalu that looms over in the distance. Choose to while your time away here on sun deck chairs or go snorkeling and scuba diving. Strike out for a plain old swim, go sea boarding or even kayaking until you're hungry enough to clean out the seafood buffet at lunch. And when the day draws on towards late afternoon return to your accommodation at Langkah Syabas with a full heart.
DAY 10: Kota Kinabalu
Compress and even revisit the knowledge you've perhaps acquired over your days spent in Borneo by visiting the Mari Mari Cultural Village. Located away from the city the village serves as a museum with a view to preserve the regions culture. Observe a life far removed from modern conventions and trappings and step into a world where starting a fire, making blowpipes and tattoo piercings were a norm. Understand the belief systems, legends and stories of the various tribes and participate in a lost world that strives to keep itself alive by revealing itself to the world at large. Return to your hotel after a traditional lunch at the village itself and chase it down with a final dinner together back at your resort.
DAY 11: Kota Kinabalu
It's time now to bid farewell to your tour leader and new friends but not without a backpack full of memories. Departure transfers are included on the day.
Frequently Asked Questions
---
How much time does the 11 Days Borneo Adventure take?
How many days in advance I must book 11 Days Borneo Adventure?