10 DAYS JAPAN HIGHLIGHTS
On the tour page:
Duration - 10 days

Multi-Day Tours & Cruises

What's this? After you book the Tour or Activity we send you your Tour Voucher or a Ticket(s).
The Voucher is your booking confirmation and tour providers can accept e-Voucher, printed Voucher or both Voucher types.

e-Voucher means that's enough, if you save received Voucher to your phone and show on the tour beginning.

Printed Voucher means after receiving the Voucher you have to print it and take with you to give it printed to the tour provovider at the tour beginning.

Printed Voucher

Cancellation Policy

Standard Cancellation Policy means that:

If you cancel this tour booking at least 14 days in advance of the scheduled departure, there is no cancellation fee.

If you cancel between 13 and 3 days in advance of the scheduled departure, there is a 50 percent cancellation fee charged from the paid deposit.

If you cancel within 2 day(s) of the scheduled departure, or don't show up at the meeting point on time there is a 100 percent cancellation fee charged from the paid deposit.

Standard

Guide options If the tour is guided here you can see available tour languages. Usually it means along the tour you have a professional tour guide guiding the tour in one or a few specified languages.

Some tours or Activities doesn't require the guide and have a pilots, instructors or simply provider's team member who take care of you along the tour. In this case it's marked as "Not Guided" tour, because it doesn't require a professional tour guide.

Language: Activity doesn't require a Guide

Chuo City
---
Slip in through an incongruity that is Japan and look for consistencies that are often found in irregular patterns – neon signs and Shinto shrines, busy streets and tranquil bamboo groves, high tech offerings of modernism juxtaposed against meditative gardens – these are the recurrent moti
---
Start Location: Tokyo, Japan
Finish Location: Hiroshima, Japan
Trip Style: Comfort, Long Haul,
Country: Japan
Group Size: 2 to 16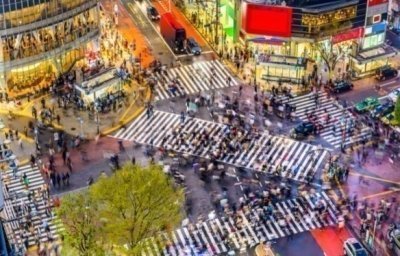 ---
10 DAYS JAPAN HIGHLIGHTS
Slip in through an incongruity that is Japan and look for consistencies that are often found in irregular patterns – neon signs and Shinto shrines, busy streets and tranquil bamboo groves, high tech offerings of modernism juxtaposed against meditative gardens – these are the recurrent motifs that appear and compel you to understand the country like never before, on this our ten day tour of Japan.
Start Location: Tokyo, Japan
Finish Location: Hiroshima, Japan
Trip Style: Comfort, Long Haul,
Country: Japan
Group Size: 2 to 16
Inclusions:
Accommodations: 9 Night twin share hotel
Activities: Senso-ji Temple, Asakusa Shrine, Meiji-jingu Shrine, Taiko Lesson, Asama Shrine
Omicho Market, Higashi Chaya District, Myoryuji Temple, Kanazawa Castle, Kenrokuen Garden,
Oyama Shrine, Nagamachi Samurai District, Nomura Samurai Family Residence, Kiyomizu Temple,
Gion Night Walking Tour followed by Dinner with Geisha/Maiko, Kinkaku-ji Temple, Arashiyama,
Fushimi Inari Shrine, Hiroshima Castle, Hiroshima Peace Memorial Park, Itsukushima Shinto Shrine,
Airport transfers: Please note Arrival and Departure transfer are not included in this trip
Meals: 9 Breakfasts, 1 Lunch, 4 Dinners
Transportation: High-Speed Train, Local Trains
Visited Places:
Tokyo
Kawaguchi Asama Shrine
Higashi Chaya District
Kanazawa Castle Park
Hiroshima
Bamboo Forest
Fushimi Inari Taisha
DAY 01: Welcome to Tokyo
Welcome to Tokyo! Walk right into the easy smile of our representative who'll be at the airport to greet you, as well as assist with your transport to the hotel. Step out to feel the beat of one of the world's most modern cities or if you wish to save the experience for later, you're welcome to kick back at your accommodation. Anyhow, make sure you meet your tour leader at 6 pm to get an inside view of the tour and log in a few pre-tour formalities.
DAY 02: Taiko Drums.
Braid together a sense of wonder and reverence as you start the morning at Asakusa District. Mingle with the hopefuls who cup the smoke rising from an Incense Vat and toss coins as a symbolic gesture of non-attachment at the Senso-ji Temple, Tokyo's most famous shrine dating back to the 7th century. Negotiate the warren of lanes whose tourist accoutrements seem strangely at odds with the nature of the place but become significantly more understandable after learning its history. Stop at the Asakusa Shrine, a perfect example of the Edo Era style shrine and then make your way through a forested area specked with blue irises that usher you into the folds of the most famous shrines of them all, the Meiji-jingu. Get a sense of history, etiquette and much more as you visit these sites and cap it all off in the evening by giving your arms and body a workout as you try your hand at learning how to play the intensely satisfying Taiko Drums.
DAY 03: Asama Shrine
Begin the day by drifting through the dreamy glades and tall cedars that stand sentinel to the Asama Shrine. Wander around the shrine's complex-flitting between myths, legends, history and an occasional gaze at Japan's most famous mountain as it slips in and out of visual range as if in a childish game of hide and seek. Indulge in the game yourself, as you seek the best spots to view the mountain and then descend to Lake Kawaguchi for some additional sight seeing. Once you've covered the ground for today, find out – even if it is a fraction – of what it means to be Japanese as you sink into a traditional style inn, complete with an onsen and traditional food
DAY 04: Higashi Chaya District
Spend a relaxed morning as you await your departure to Kanazawa on board that quintessential Japanese experience – the Shinkansen or bullet train. As soon as you get to your destination, head for the covered Omicho market where shops and stalls stand cheek-to-jowl and display an array of fresh vegetables, fruits, flowers and clothing among other things. Existing since the Edo period, the most decidedly popular item on sale here is the fresh seafood so make sure you exercise your taste buds either at a stall or one of the more popular/busy restaurants here. Head for the Higashi Chaya District next and walk right into a world that screams "OLD" from the onset. Indeed the narrow pedestrian way lined by two storied wooden buildings with lattice on the bottom remains, for the most part, just as it was 200 years ago. Explore this quaint section of an ageless Japan; get an insight into the life of a Geisha – contemporary and ancient – and perhaps even watch a performance if you're fortunate enough.
DAY05Kanazawa Castle,
Pull the covers off of a Kanazawa dawn and travel to the fairy tale setting of Shirakawa-go, a tiny hamlet snuggled in the folds of the Japanese Alps. Climb on board the Observation Deck and get a birds eye view of the wooded expanse, rice fields and the slanted thatched roofs that are a feature of the village before walking along the paths, observing the slow pace of life, learning the fascinating architecture and its history that makes it such a travellers favourite. Return to Kanazawa and unravel other attractions of the area including the Myoryuji Ninja Temple, the 16th century Kanazawa Castle and the exquisite Kenrokuen Garden that truly is a work of art. Pay your respects at the Oyama Shrine dedicated to the first lord of the Maeda clan, and then take your final strides through the Nagamachi Samurai District which still retains narrow canals, cobble-stoned pathways and a glimpse into the old world, especially at the Nomura Samurai Family residence.
DAY 06: Gion Night Walking Tour followed by Dinner with Geisha/Maiko
Travel approximately 2.5 hours on the southward bound express train to Kyoto this morning. On arrival, take things at a fairly relaxed paced as you stroll about the neighbourhood. Let the day lengthen as you drop by the grounds of Otowa Waterfall whose water filters down to the 8th Century Kiyomizu Temple, which itself lies couched in cherry blossom and maple trees. Take in the Shinto shrines as you walk around the premises as well as the main hall that reveals a view of downtown Kyoto. Later, as the evening settles down on the city, hitch your togs up and prepare to walk along the Gion Area renowned for its maikos (geisha in training) and geishas. Keep the Kama Gawa River for company as you stop en route at some of the famous sites that include the Yakasa Shrine and Minami-za Kabuki Theatre until you finally end up for dinner with a Geisha or Maiko. Get an insight into the lives of these women, their place in history, how they've evolved to suit the contemporary world and what the future lies for them.
DAY 07: Arashiyama Bamboo Grove
Start the day by walking along the gardens of the Kinkaku-ji Temple, which sits on the edge of a shimmering pond and seems protected by the warm embrace of Japanese maples and pine trees. Originally built in the 14th century, its gilded exterior is its immediate attraction but the technical finesse of its structure and its storied past gives it more substance than is evidenced. Discover these elements of the temple and then move onto another visual treat as you cross over to the iconic Arashiyama Bamboo Grove. Step off and glide into an easy pace as you make your way from the Tenryu-ji Temple and walk through a mystic world of emerald green bamboos that stand silently and invariably invite from you an involuntary grab at your camera. Take the afternoon off and discover more of Kyoto on your own. Take pointers from your tour leader as to what's available and what can be done. Your tour leader will be happy to assist!
DAY 08: Fushimi Inari Shrine
Dive into a blur of vermillion coloured Torii gates this morning as you visit the Fushimi Inari Shrine and then walk along the cobbled pathway past the many figurines and statues of foxes that are considered to be the messengers of the God of rice and harvest. Make a wish at a pair of stone lanterns; linger awhile on your way back in this strange but visually satisfying ambience before boarding the Shinkansen to Hiroshima. On arrival at the city, make a beeline for the Hiroshima Castle that acts as a museum and makes for a great starting point to understand the history of the city. Later in the day, pay a visit to the Peace Memorial Park to pay homage to the victims of the infamous event that unfolded in 6th August 1945. Learn about the brutal effects of the bombing, its aftermath and the story of Sadako Sasaki (along with thousands of other children) and her association with the Tower of a Thousand Cranes.
DAY 09: Torii Gate
Watch the famous vermillion coloured Torii Gate emerge out of the Seto Inland Sea and take shape as you approach the sacred island of Miyajima this morning. Disembark and soft foot it through the walkways and bridges that link the sections of Itsukushima Shinto Shrine that seemingly floats on water, especially during the high tide. Explore the several halls of the shrine and the gardens keeping an eye out for the occasional wild deer. If you're lucky enough you might encounter a stage performance of traditional dance and music. Get your heart ticking up a notch during the latter half of the day as you negotiate a hike up to Mt. Misen. Get rewarded with beautiful views once you get to the top and perhaps even listen to the stories of Kobo Daishi, founder of the Shingon sect of Buddhism, who frequented the place during his years of pilgrimage. Close the day out by taking the short ferry ride back to Hiroshima and then lighting up the night over a last dinner.
DAY 10: Sayonara
After 10 days of enriching your life with experiences that are sure to last a lifetime, it is now time to say sayonara to Japan. We hope you had as much fun in this beautiful land as we did. As you travel back home, we wish you good luck and hope to see you again soon.
Frequently Asked Questions
---
How much time does the 10 DAYS JAPAN HIGHLIGHTS take?
How many days in advance I must book 10 DAYS JAPAN HIGHLIGHTS?