10 Days Argentina & Brazil Adventure
10 Days Argentina & Brazil Adventure
On the tour page:
Duration - 10 days, 10 hours, 20 minutes

Multi-Day Tours & Cruises

What's this? After you book the Tour or Activity we send you your Tour Voucher or a Ticket(s).
The Voucher is your booking confirmation and tour providers can accept e-Voucher, printed Voucher or both Voucher types.

e-Voucher means that's enough, if you save received Voucher to your phone and show on the tour beginning.

Printed Voucher means after receiving the Voucher you have to print it and take with you to give it printed to the tour provovider at the tour beginning.

e-Voucher, Printed Voucher

Cancellation Policy Standard Cancellation Policy means that:

If you cancel this tour booking at least 14 days in advance of the scheduled departure, there is no cancellation fee.

If you cancel between 13 and 3 days in advance of the scheduled departure, there is a 50 percent cancellation fee charged from the paid deposit.

If you cancel within 2 day(s) of the scheduled departure, or don't show up at the meeting point on time there is a 100 percent cancellation fee charged from the paid deposit.

Standard

Guide options If the tour is guided here you can see available tour languages. Usually it means along the tour you have a professional tour guide guiding the tour in one or a few specified languages.

Some tours or Activities doesn't require the guide and have a pilots, instructors or simply provider's team member who take care of you along the tour. In this case it's marked as "Not Guided" tour, because it doesn't require a professional tour guide.

Language: English

Argentina, Santiago del Estero Province, Argentina
---
Start your journey in Buenos Aires and end it in Rio de Janeiro! During the Adventure tour of Argentina and Brazil Highlights (Carnival, 10 Days), you will visit Buenos Aires, Argentina and three other destinations in Latin America. Argentina and Brazil group trip includes accommodation
---
Start Location : Buenos Aires, Argentina
Finish Location: Rio de Janeiro, Brazil
Trip Style: Comfort, Long Haul,
Country: Argentina, Brazil
Group Size: 2 to 16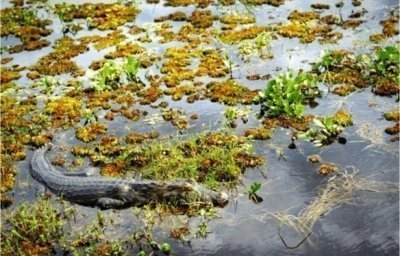 ---
10 Days Argentina & Brazil
10 Days Argentina & Brazil Adventure, Flit your way in
and out through the architectural splendour, stylish bars and eye-catching tango performances of Argentina's metropolis. Then get blown away in equal measure at the natural wonders invested in the Ibera Wetlands. Transition over to Brazil, contemplating at first the easy pace at the Foz do Iguazu and step right on the gas as you plant your finger on the pulse of its most famous city-Rio, where the rhythms of life react spontaneously to its constant change of beat. Throw in soccer matches, carnivals, iconic sights and food that'll make you clean your plate. Group Tours in this quarter of Latin America was never this ideal for people in their 30's and 40's.
Inclusions:
Accommodations - 9 Night twin share hotel
Activities Recoleta Cemetery, Colon Theatre, Ibera Wetland, Iguazu Falls, Rio De Janeiro City Tour -
Corcovado, Maracana, St. Sebastian Cathedral, Morro da Urca
Airport transfers - Arrival and departure transfer included
Local Tipping - Tipping for accommodation, activities and transport
Meals - 9 Breakfasts 3 Lunch 2 Dinners
Transportation - Private bus, Private vehicle, Plane
Visited Places:
DAY 01: Buenos Aires
Hello and welcome to Buenos Aires! Our representative will be at hand at the airport to assist you on your way to the hotel. A 6pm appointment with your tour leader is on the cards this evening. Until then, just hang out at the hotel or go for a walk to get a feel of the neighbourhood.
DAY 02: Buenos Aires
Start your morning by spreading yourself large among the sites of the capital city, stepping first into the particularly unusual but beautiful final resting place of the mostly rich and famous – the Recoleta Cemetery. Wander through this veritable miniature city of memorials, immortalized not just in the intricate sculptures, the ornate Neo Gothic, art deco and baroque structures but also the human tales of those that reside forever in this extravagant patch of Buenos Aires. Pull yourself away from these grounds and then step into the awe inspiring Colon Theatre, widely perceived to be one of the best opera houses in the world. Take a guided tour to understand the nuances of the theatre, its architecture, the personalities that graced the stage and the famed acoustics of its main hall. Disband in the late afternoon where you're free to do your own thing but you might want to catch up later to witness Argentina's greatest export after Maradonna and Messi – the Tango!
DAY 03: Carlos Pelegrini
You'll be taking a flight this morning from the capital city of Argentina to Posadas, the gateway to the Ibera Wetlands. Another 4 hour ride from the airport will get you to the hotel where you can juggle some rest, some relaxation and lunch before you go out on a lazy amble through the little town of Carlos Pelegrini – this, just to stretch your legs.
DAY 04: Carlos Pelegrini
Draw the curtains up for an exciting day this morning as you ripple the fresh waters of the Ibera Wetlands that wash through floating islands and shallow lagoons fed by a system of lakes. Come face to face with capybaras, cayman, swamp deer and giant otters on land and water while lifting your head occasionally to the trees and sky to witness the howler monkeys and equally diverse bird life flecking the landscape with vivid colours.
DAY 05: Foz Do Iguazu
The journey entails approximately 6 hours of travel time before the border crossing formalities are conducted and you get to your accommodation. Upon arrival at your hotel you're free to do as you please. Stretch your legs, if that's what you're up for, by taking a walk around town or hire a taxi and then go climbing up the Hito tres Fronteras to gaze upon the confluence of Iguazu and Parana rivers that also marks the triple borders between Argentina, Brazil and Paraguay.
DAY 06: Foz Do Iguazu
Make this a truly inspiring day as you explore the Iguazu Falls on the Brazilian side. Trace your way along the many walkways that gradually unveil the depth and extent of this natural wonder, walking on water (or the closest thing to it) at the Salto Santo Maria or staring slacked jawed as the waters tumble downward with relentless force, some from a height of approximately 82 metres! Yet as much as the spectacle centres around its height- its width spanning about 2700 metres is as spectacular, revealing a 360 degrees view of its ethereal magnitude. If you can't get enough of the falls, hop on board a helicopter later in the afternoon to get more out of this wonderful landscape.
DAY 07: Foz Do Iguazu
If the Brazilian side of the Iguazu Falls is the glossy cover of a paperback, the Argentine side is the words and sentences, the details that make for robust reading. Where Brazil presents the panorama, Argentina provides the intimacy, the reality of being as close to the Falls as possible. Punctuated by as many as 275 drops and various paths leading to them there's definitely a lot to see here so make the best of yet another opportunity to discover this expanse ultimately getting to its heart – La Garganta del Diablo or Devil's Throat – featuring a drop of 82 metres. A free afternoon is on the cards after your visit here but if you'd like to get an alternative experience, get on board a boat and explore the falls some more.
DAY 08: Rio De Janeiro
Jump right into the midst of Brazil's most vibrant city as you fly to Rio De Janeiro this morning. Once you've settled in at your hotel and got everything in order, discover the streets and sights of Rio as you get your bearings via an orientation walk around the area. You've got a free afternoon but there are loads of things to do here – beaches for the sun worshipers, football stadiums for the sports fan, museums and great venues for people watching. Do take your tour leaders advice however, about what you can do in this great city because you'll be hitting the major sights tomorrow.
DAY 09: Rio De Janeiro
Hit some of the major attractions of Rio this morning to cap off the last day of your tour. Start by visiting the Tijuca National Park that houses among many attractions the iconic statue of Corcovado or Christ the Redeemer reaching its arms out in eternal munificence towards the city and the Guanabara Bay below. Follow this up by witnessing the soccer mad country in action at the Maracana Stadium and make some noise with the local fans as they sing and dance throughout the performance. Make your way then to the Metropolitan Cathedral of St. Sebastian to contemplate its magnificent exterior and marvel at its interiors as the sunlight hits its four stained glasses, rising 64 metres high, splashing the scene with vivid colours. Chase this down with a soft hike to Morro da Urca from where you can gaze at Rio's dominant landmark, the Sugarloaf Mountain. If you still have the time, the energy and the will perhaps you can even entertain thoughts of accessing this mountain by cable car. Whatever you do, close out your tour with a bang in the evening by getting together with your tour companions for an optional farewell dinner.
DAY 10: Rio De Janeiro
Today your Argentina to Brazil adventure comes to an end. It's time to say goodbye to all of your fellow travellers and group leader. There are no activities planned for the final day so you're able to depart the accommodation at any time before 12 am. If you wish to stay on in Rio please advise at the time of booking and we can arrange additional accommodation Departure transfers are include today.
Frequently Asked Questions
---
How much time does the 10 Days Argentina & Brazil Adventure take?
How many days in advance I must book 10 Days Argentina & Brazil Adventure?