India Nepal Private Tour
On the tour page:
Duration - 16 days

Private Tours

What's this? After you book the Tour or Activity we send you you Tour Voucher.
The Voucher is your booking confirmation and tour providers can accept e-Voucher, printed Voucher or both Voucher types.

e-Voucher means that's enough, if you save received Voucher to your phone and show on the tour beginning.

Printed Voucher means after receiving the Voucher you have to print it and take with you to give it printed to the tour provovider at the tour beginning.

e-Voucher, printed Voucher

Cancellation Policy Standard Cancellation Policy means that:

If you cancel this tour booking at least 14 days in advance of the scheduled departure, there is no cancellation fee.

If you cancel between 13 and 3 days in advance of the scheduled departure, there is a 50 percent cancellation fee charged from the paid deposit.

If you cancel within 2 day(s) of the scheduled departure, or don't show up at the meeting point on time there is a 100 percent cancellation fee charged from the paid deposit.

Standard

Guide options If the tour is guided here you can see available tour languages. Usually it means along the tour you have a professional tour guide guiding the tour in one or a few specified languages.

Some tours or Activities doesn't require the guide and have a pilots, instructors or simply provider's team member who take care of you along the tour. In this case it's marked as "Not Guided" tour, because it doesn't require a professional tour guide.

Language: English

Shivaji Bridge
---
From New Delhi star your dream joureny and End In Kathmandu, Nepal! Find Your Explorer tour which covers Comprehensively famed sites of India and Nepal, you have a 16 days tour package taking you through New Delhi, India and 7 other destinations in Asia.
---
Best sites of both India and Nepal
Romantic Taj Mahal
Sacred City of Varaansi
lofty Himalayas of Nepal
Vivid Wildlife of Nepal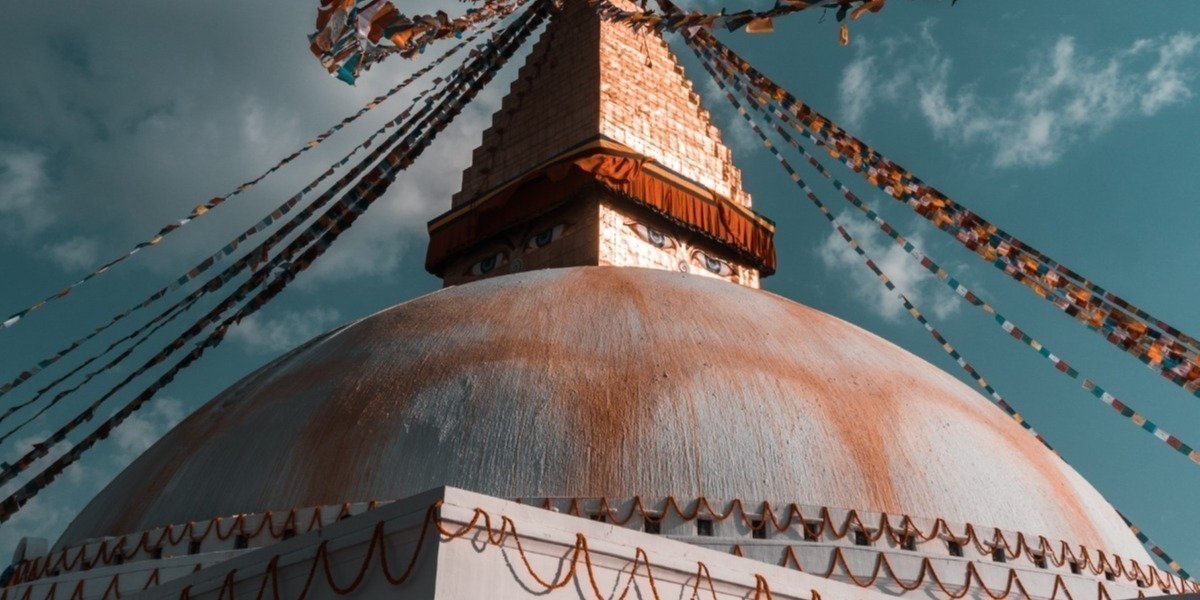 ---
India Nepal Private Tour
Find your ultimate Nepal Tour, Experience India and Nepal on a voyage where you traverse through romantic Taj Mahal, banks of Sacred Ganges and end up in the lofty Himalayas of Nepal. A true adventure and discovery awaits you in this amazing part of the world. Get immersed inot the history, culture and amazing topography of these two fascinating countries. Also experience the vivid wildlife of Nepal like the Chitwan park of Nepal, a visual and information treat awaits you.
Inclusions:
15 Nights stay in budget hotels with daily breakfast. Rooms fitted with private bathrooms
Daily breakfast at the hotel from Day 2 till the end
01 Game drive in Chitwan Park on sharing basis
01 Naturalist guide at Chitwan Park
01 Tricycle Rickshaw Ride in Bharapur Wildlife sanctuary
All transfers toursa by Private chauffeur driven Van/Car
Exclusions:
Flights Before, During and After the tour are not included in the tour price.
Travel insurance / Medical Insurance
Any Lunches/Dinner
Visited Places:
Jaipur
Delhi
Agra
Lumbini
Varanasi
Pokhara
Chitwan National Park
Kathmandu
Day 1: Arrive New Delhi: Arrive Delhi. Arrive Delhi and transfer to your prebooked hotel. later tour to old Delhi with a fun rickshaw ride among the crazy crowds/markets of Chandni chowk. Evening reserved for a spectacular sound and light sow in Akshardham temple (closed on Monday).. Overnight stay at the hotel in DelhI
Day 2: New Delhi / Jaipur, 250 Kilometers drive: After Breakfast check out from hotel and drive for 05-06 hours to another historical and imperial city - Jaipur. On arrival check-in to your hotel , night stay at the hotel in Jaipur
Day 3: Jaipur: After Breakfast excursion to Amer fort on a hill with a optional Elephant ride (one way ascend), Soon after we visit, Jal Mahal, City Palace, Observatory, Hawa Mahal, Walled Pinkcity & Albert Hall Museum. By the evening we experience the Rajasthani dinner, folk music and dance with complete rural atmosphere in an ethnic village. night stay at the hotel in Jaipur
Day 4: Jaipur to Agra, 250 Kilometers drive enroute visiting Bharatpur Wildlife sanctuary: After Breakfast check out from hotel and drive for 05-06 hours Agra. Enroute visit Bharatpur wildlife sanctuary. Just board a bicycle Rickshaw and watch the exotic migratory birds nesting in the Marshlands. Also get a chance to sight the deers and antelope species grazing in the forest patch. Continue drive to Agra, arrive agra and transfer to the hotel. Overnight stay at the hotle in Agra
Day 5: Agra: Agra. Breakfast at the hotel, Soon after we visit the world-famous Taj Mahal built by the Moghul Emperor Shahjehan in 1630 for his Queen Mumtaz Mahal to enshrine her mortal remains, voted as the top wonder of the world by citizens all over the world. Later also visit the red fort the seat of emprie of the Mughal capITAL.
Day 6: Agra to Delhi by drive and Delhi to Varanasi by flight:Agra/Delhi drive & Fly to Varanasi. After Breakfast check out from hotel and drive for 03-04 hours to Delhi. Arrive Delhi and board your flight for Varanasi. Checkin hotle in Varanasi. night stay . NOTE: We suggest guests to book Delhi/Varanasi flight operated by "Indigo airlines", which usually departs from "Delhi" at 1630 hours and reaches "Varanasi" by 1800hrs
Day 7: Varanasi: Varanasi – Starts early with a sunrise boat ride on the Ganges, watch the light gradually illuminate the many ghats and temples along the river as you pass. Later take a trip to nearby Sarnath, one of the four main Buddhist pilgrimage destinations. The site is where Buddha preached his message of the path to enlightenment and features a number of stupas and museums to explore. Evening transfer to the river banks to witness the famous fire paryer ceremony known as "ganga aarti". Overnight at hotle in Varanasi.
Day 8: Varanasi to Lumbini by 8 hours drive: Varanasi to Lumbini This day say namaste to Nepal, as you cross the border at Gorakhpur. Traverse through the green fields dotted with small villages in the hinterland of rural india, there's always something to look at out the windows. On entering Nepal, complete border formalities, change your vehicle to nepalaese vehicle, transfer to the hotel in Lumbini (approximately 1 hour). This is no ordinary border town, but the birthplace of Gautama Buddha, the founder of Buddhism, and one of his four holy places of pilgrimage. It's said in the Parinibbana Sutta that Buddha identified the sites as those of his birth, enlightenment, first discourse and death. You'll visit the beautiful Ashoka Pillars and hop on cycle rickshaws to the Maya Devi Temple, the actual site where Lord Buddha is thought to have been born. overnight at the hotel in Lumbini.
Day 9: Lumbini to Chitwan, 110 Kilometers drive: Lumbini to Chitwan. It's a drive of 6-7 hours and scenic through lush green and hilly countrysidede. after breakfast get driven to the Chitwan National Park. Nepal's best known National park, less than 150 kms away from both Pokhara and Kathmandu. Covering an area of 932 sq km., Royal Bengal tiger , freshwater dolphins, One horn Rhino, Genetic crocodile are the main attraction of this National Park. Up on your arrival at Hotel in Chitwan, refreshment break followed by lunch. At evening, slow walk to visit indigenous people of this National park with their native, unspoiled tradition & customs. . Overnight at hotel. overnight at Jungle Lodge
Day 10: Chitwan: Chitwan: we will drive you to the Jungle safari, that will last for 2 hours. (This tour is very famous for observing one horn Rhino, Royal Bengal tiger and many more). Overnight at hotel.Jungle safari, explore in Chitwan Jungle.
Day 11: Chitwan to Pokhra by 98 kilometers drive: Chitwan/Pokhra Drive , 6hrs The next stop on your tour is Pokhara, a significant tourism destination in between the great Himalayas and Mahabharata Range in the central region of the country. It is the world from where one can enjoy the magnificent view of mountains having elevation above 8000 meters while sitting below 1000 meter above sea level. Out of the highest mountains of the world, which are known as eight thousanders having elevation above 8000 meters - Annapurna, Dhaulagiri and Manaslu can be seen from Pokhara. It is an enhancing city nestled in a tranquil valley, which is also gateway to the world famous Annapurna Circuit Trail. Overnight in Pokhara
Day 12: Pokhra: Pokhra: Early morning, we drive to Sarangkot for the sunrise. From Sarangkot, one can enjoy clockwise view of snowcapped peaks, crystal-clear lakes, streams and gorges, picturesque villages inhabited by friendly smiling Gurungs, Magars and other ethnic tribes. After noon, Sightseeing includes visits to nearby Tibetan villages, David's Fall, Mahendra Cave, the famous Seti George and some beautiful temples like Bindhabasini Temple and Pokhara Museum. Sightseeing in Pokhara, also includes a boat ride on Lake Phewa - Phewa Lake is the center of all attraction in Pokhara. Overnight in Pokhara
Day 13: Pokhara to Kathmandu, 200 Kilometers drive: Pokhra to Kathmandu , it's a scenic drive through mountains and countryside. after breakfast get driven to the Nepal's capital, Kathmandu (approximately 7 hrs). This panoramic ride takes in all the sights that define Nepal: iridescent rice terraces, deep gorges, fast-flowing rivers and looming mountains. Kathmandu is a mixture of classical ancient architecture and modern development and, with its rich artistic and cultural heritage, it remains the epic destination it has been for decades. Crowded markets and bazaars are the centre of Nepali life and the narrow streets are home to holy men, monks, bicycles, incense, goats and sacred cows. Perhaps head out into Durbar Square, in front of the old royal palace and home to numerous beautiful temples, and browse the stalls of merchant's wares. overnight at hotle in Kathmandu.
Day 14: Kathmandu: Kathmandu full day sightseeing After breakfast head out to the ancient Bodhnath Stupa – the largest stupa in Nepal and the holiest Tibetan Buddhist temple outside Tibet. It's the centre of Tibetan culture in Kathmandu, rich in Buddhist symbolism, and you can observe Buddhist monks in prayer in the monasteries surrounding the stupa. Later visit hindu pilgrim centre Pashupatinath, the most famous Hindu temple in the country, located on the banks of the holy Bagmati River. Here you will see Hindu holy men (sadhus) meditating and pilgrims bathing. overnight at the hotle in Kathmandu
Day 15: Kathmandu: Kathmandu full day sightseeing After breakfast head out to the city of Patan, almost everyone who comes to Kathmandu also visits Patan's spectacular Durbar Sq – even after the 2015 earthquake, this remains the finest collection of temples and palaces in the whole of Nepal.Later visit ancient Swayambhunath Temple, also known as the Monkey Temple and Kathmandu's most important Buddhist shrine. The sleepy, all-seeing Buddha eyes that stare out from the top have become the quintessential symbol of Nepal. Night sty at Nepal
Day 16: Kathmandu: Breakfast at the hotle, later checkout and get transferred to the airport to board the flight for onward journey.
Frequently Asked Questions
---
How much time does the India Nepal Private Tour take?
How many days in advance I must book India Nepal Private Tour?