Must know details of Bandhavarh national park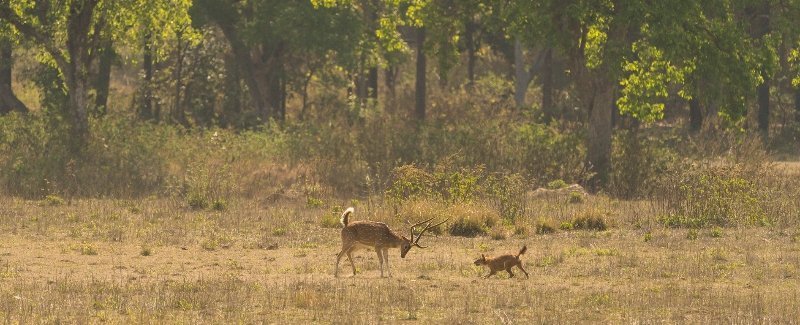 Bandhavgarh Tiger reserve is one of the most famous national park amongst tourist from India and all over the world for Tiger sightings. It is located near the eastern Satpura hill range of Katni and Umaria districts in Madhya Pradesh. Bandhavgarh national park is world wide known for its healthy population of Tigers and many other wild animals.
Bandhavgarh National Park was once the hunting preserve for the Maharaja of Rewa as well.
Fauna and Flora
Bandhavgarh national park is famous for its sal forest and mix forest which has more than 500 type of different plants in there. The national park is home to more than 200 different bird species, many type of insects & Reptiles. Apart from Tiger, other famous animals like Leopard, wild cat & dog, wolf, chital, sambhar deer, black buck, bison and many others can be seen there.
It also has around more than 400 species of bird including migratory birds. And, is a famous place for reptiles including Python, Russell's viper, Monitor lizard, Garden lizard etc.
Best time to visit is from October to June every year.
Bandhavgarh safari zones are Tala, Khitauli and Magadhi (These are core areas of Bandhavgarh national park). Similarly, the buffer zones are Johila, dhamokhar & Panpatha.
Weather remains cold during the month of December, January and February.
March to June are the summer period of Bandhavgarh and July to September is the rainy period.
The national park does not remain open from 1st July to 14th of October every year due to rainy season. In other words, forest department does not allow safaris during monsoon.
Accommodation – There are several budget to 5 star category of hotels and resorts available near to entry gate of respective safari zones.
Connectivity to Bandhavgarh Tiger reserve from other parts of India
The entry point of this park is well connected to major cities of this country.
Nearest Airports: Jabalpur, Khajurao and Nagpur
Railway Stations: Umariya, Katni and Jabalpur.
I hope you will find the details informative.