---
Location:
Haarlem, Netherlands
Suggested visit duration:
10-12 Hours
Amission Fee:
Free-Of-Charge access
Overall raiting based on Rewiews:
Category:
Sights & Landmarks
Official Website:
https://www.tripspoint.com/attraction/haarlem-old-town/139
Opening hours:
24 hours a day, 7 days a week, all year round
---
Fascinating Haarlem Old Town and municipality, located in the Netherlands, also the main city of the province of North Holland. The place lies in close proximity to Amsterdam, the capital of the Netherlands - tourists can take a train from the central city station and in twenty minutes find themselves in Haarlem. It is also a historically and culturally saturated center which is worth visiting if you want to get the taste of the real medieval town.
Haarlem's foundation dates back to the 13th century when it was given the city rights, that is, since its construction, the town has had self-governance and various privileges, accompanying autonomy. During its 700 years of existence, Haarlem has probably seen everything: from the glory of being the main Dutch city and prosperous trade center to being overshadowed by Amsterdam's expansion, the great fire, the Spanish conquest, renovations, and whatnot. Here, you can indulge in seeing so many old buildings and houses that you will definitely start wondering at how much people were able to preserve. There is really so much to visit for an old and not particularly old town, but here are the absolutely crucial points of your future journey. First of all, visitors always head for the Grote Markt, or Square Market (actually, quite an ordinary name for major town markets). There you find yourself in the epicenter of vivacity and movement.
The Grote Market of Haarlem Old Town is where the heart of Haarlem hides, with all its liveliness, a spectacularly enormous choice of food, clothes, accessories or whatever your soul desires. It is always fortunate to happen to be at the market on Saturday because this is the day of general sales and clients are exposed to the greater variety of goods. Right on the Grote Markt, you will inevitably notice the grandeur of Grote Kerk (St. Bravo Church), which was originally built in the 14th century as a catholic cathedral and later turned into the protestant church. Virtually beautiful, Grote Kerk possesses fabulous gothic interior and famous giant Müller organ, titled in honor of its creator, Christian Müller, and containing 5,000 pipes. Among other prominent musicians, Mozart and Handel laid their hands on this instrument, and that only added some more to the organ's fame. By the way, it's still used in church recitals, so you can hear it as well. Then, you can witness Mollen de Adriaan, the windmill, overshadowing the city canal since the 18th century. The construction was fatally affected by the fire in 1932 and rebuilt again in 2002. Now, this quintessence of everything Dutch is proudly towering over the rooftops of the city. Museums are Haarlem's pride, and everyone seems to find their favorite one because of their large number. The most popular ones are the oldest Dutch museum, Teyler's museum, treasuring both relic and new exhibits, and Frans Hals Museum, dedicated to Frans Hals, Dutch painter, born in Haarlem. He is famous for depicting everyday life of Haarlemmers and from his paintings you can gather that the Grote Markt hasn't almost changed even a bit. A lot of interest evokes Corrie ten Boom House, situated in the house of Ten Boom family, famous for the shelter of Dutch Jews during the World War II.
Among other amusements in the Haarlem Old Town are the canal cruises along the Spaarne river, flowing through the center of the city, and strolling through countless small streets. Some of those streets (e.g. Witte Herenstraat) have 'hofjes' (courtyards which legitimately seem to be other medieval dimensions), gazing at ancient houses and gables, where you can read the date of buildings' constructions. Don't forget that once Haarlem was popular because of 'tulipmania', commemorated by annual flower market, hosted in April.
Apart from all that, Haarlem Old Town hides so much more mysteries and ancient spirit that you absolutely don't have any other choice but to go and witness this glorious city with your own eyes!
---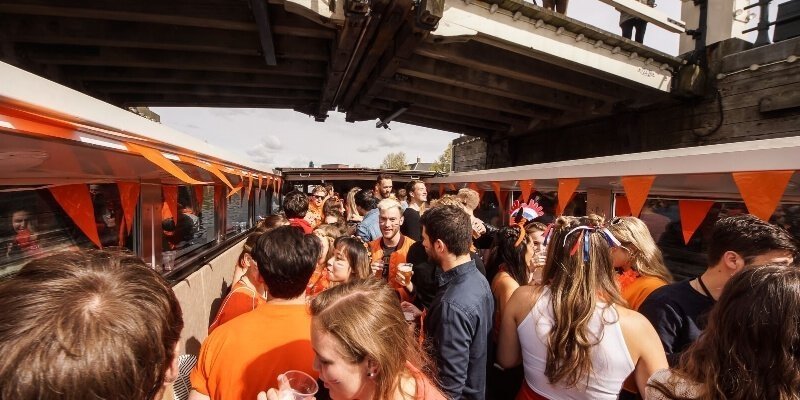 King's Day Amsterdam
Party on King's night and then do it all over again on King's Day. Cruise the canals on a King's Day boat party and join our pub crawl on the Saturday night. This Read more ➤
---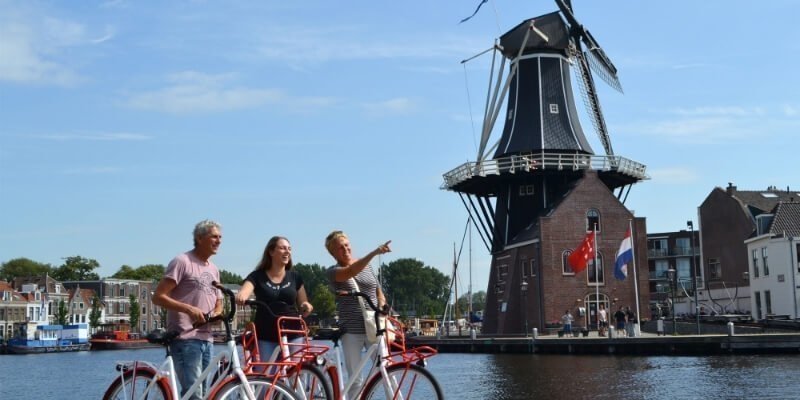 HERE'S ALWAYS SPACE FOR YOU!
---
TripsPoint is an open booking platform and natural environment where is space for everyone connected with traveling.
No matter are you Traveler, local tour or activity Provider, travel expert, agency, blogger or destination website owner - everyone can use TripsPoint to get benefits and profits.
Join TripsPoint
---
Join TripsPoint and book the best local tours, activities, packages and things to do everywhere you go.
You pay just small booking deposit as a partial payment to get guaranteed and confirmed booking and the remaining balance you pay on the day of a tour or activity directly to us!
Sign Up
Get your €10.00 reward!