La Palma Island Day Trip from Tenerife in Mini-Group
On the tour page:
Duration - 11 hours

Bus Sightseeing Tours

What's this? After you book the Tour or Activity we send you you Tour Voucher.
The Voucher is your booking confirmation and tour providers can accept e-Voucher, printed Voucher or both Voucher types.

e-Voucher means that's enough, if you save received Voucher to your phone and show on the tour beginning.

Printed Voucher means after receiving the Voucher you have to print it and take with you to give it printed to the tour provovider at the tour beginning.

e-Voucher

Cancellation Policy Standard Cancellation Policy means that:

If you cancel this tour booking at least 14 days in advance of the scheduled departure, there is no cancellation fee.

If you cancel between 13 and 3 days in advance of the scheduled departure, there is a 50 percent cancellation fee charged from the paid deposit.

If you cancel within 2 day(s) of the scheduled departure, or don't show up at the meeting point on time there is a 100 percent cancellation fee charged from the paid deposit.

Standard

Guide options If the tour is guided here you can see available tour languages. Usually it means along the tour you have a professional tour guide guiding the tour in one or a few specified languages.

Some tours or Activities doesn't require the guide and have a pilots, instructors or simply provider's team member who take care of you along the tour. In this case it's marked as "Not Guided" tour, because it doesn't require a professional tour guide.

Language: English, Spanish

Los Cristianos
---
Book the La Palma Island Day Trip from Tenerife by Ferry & Bus - do not lose this perfect chance to visit one of the most beautiful and the greanest island of the Canary Islands staying on your holidayin Tenerife. Canarians caIls La Palma as the Isla Bonita (Beautiful Island)...
---
La Palma Island Day Trip from Tenerife is a unique oportunity to explore the greenest of Canary Islands!
Ferry included!
Experienced and friendly local guide and comfy smaller bus for a mini-group!
Lunch included!
---
La Palma Island Day Trip from Tenerife in Mini-Group
La Palma Island Day Trip from Tenerife takes you by Ferry Fred Olsen or Armas from Tenerife to the Isla Bonita and then you are going to explore La Palma in a small group by a smaller coach with an experienced guide.
There are not so many such locations on the planet where you can explore that diversity of nature, panoramic views on a such small piece of land. La Palma Island is a bit similar to Tenerife if about the natural diversity, but it is much smaller and it is also the greenest island of the Canarian Archipelago.
La Palma Island is also one of the most recent islands besides the westernmost El Hierro. What makes La Palma Island so different from the other locations of Canary Islands is an enormous amount of water, such an unusual thing if you compare it with Tenerife or other islands. As a result of the abundance of rains, mists, and high humidity you can explore incredibly dense forests and Monteverde.
These massive green areas of La Palma are also the World Biosphere Reserve, declared in 2002. With the experienced guide of La Palma Island Day Trip from Tenerife, you will not just explore the most significant island's attractions listed in the La Palma Island Day Trip from Tenerife itinerary, but will also dive into the La Palma history and unique traditions preserved on a small island for centuries!
Do not miss this unique and standing-out opportunity and try to book the La Palma Island Day Trip from Tenerife as far in advance as you can, because the number of places on the tour is limited and it is available just once a week - on Thursdays!
Inclusions:
Ferry tickets from Tenerife to La Palma and back in the same day
La Palma Island Day Trip with a local guide in mini-group
Lunch
Visited Places:
Castillo de Santa Catalina
Calle Real
Museo Naval - Barco de la Virgen
La Recova
Santa Cruz de La Palma
Zona Recreativa Bosque de Los Tilos
Charco Azul
Itinerary of the La Palma Island Day Trip from Tenerife:
The tour starts from collecting in the ferry terminal of Los Cristianos at 8:00 AM where you meet your tour guide and other tour participants.
If you stay in other locations of Tenerife South like Costa Adeje, Las Americas, etc, you will have to come to the port of Los Cristianos by yourself using a taxi or public transport, or simply walking if you don't stay too far.
Once we are all together, we board on the ferry to start our journey to La Palma island. On the ferry, you can have a breakfast or just coffee (not included) or simply enjoy the ocean and the island's view as the ferry getting you to La Palma Island.
Once we docked in Santa Cruz de La Palma, island's capital town, we take seats in a comfy mini-coach and start our exploration of the island. Along with the La Palma Island Day Trip from Tenerife, you will visit the following significant attractions of La Palma:
SANTA CRUZ DE LA PALMA. We will have a walking mini-tour to discover the island's capital founded by Alonso Fernández de Lugo on May 3, 1493. The town by itself is worthy of cultural interest because of its historical and artistic value. Santa Cruz de La Palma is a typical colonial-style town. An interesting fact is once upon a time it was the 3rd biggest harbor of Spain after Seville and Antwerp.
LA CALLE REAL (Calle O'Daly and Calle Pérez de Brito) to get to PLAZA DE ESPAÑA offering you an incredibly beautiful architectural ensemble in Renaissance style in the entire Canary Islands with on Town Hall, the Church of El Salvador, the public fountain, and the oldest civil statue in the Canary Islands.
MERCADO DE LA RECOVA with its typical palm products and where you can taste the sugar cane juice, called "guarapo", squeezed at the moment from sugar canes grown on the island.
THE BALCONIES OF AVENIDA MARÍTIMA that constitute the greatest example of Portuguese-style balconies that are preserved in the Canary Islands and that today are the most photographed and painted in the entire city.
Once the bus is back we will pass next to the CASTILLO DE SANTA CATALINA of the XVII century and BARCO DE LA VIRGEN, emblem of the city that nowadays is a naval museum and one of the most important scenes during the Bajada de la Virgen festivities.
BOSQUE DE LOS TILOS, declared biosphere reserve already in 1983 "the first in the whole of the Canary Islands" when walking between water galleries, we visit an exuberant laurel forest, until we reach the famous waterfall that will leave us breathless. The most daring will be able to bathe under the force of its refreshing waters! SAN ANDRÉS, a beautiful town that hides an interesting past between the old sugar mills and the infinite banana plants that today make up its landscape and where we will have the chance to visit places like: CHARCO AZUL, considered one of the 10 best natural pools in Spain. Just seeing it makes you want to take a dip!
DESTILERÍA RON ALDEA, a family business that continues to produce, in a traditional way since the sixties, very high-quality rums. Here we will have the opportunity to visit the old factory, to know its products and also to taste them.
SANCTUARY OF THE VIRGEN DE LAS NIEVES, which is located in the upper area of ​​Santa Cruz. The church of the patron saint of the island inside preserves the oldest Marian image in the whole of the Canary Islands, a terracotta carving with precious jewels, the most valued in the entire archipelago.
Along the tour, we will have a traditional lunch in a local restaurant.
Once our ferry docks back in the port of Los Cristianos, here our La Palma Island Day Trip from Tenerife ends leaving you with a lot of nice memories.
Frequently Asked Questions
---
How much time does the La Palma Island Day Trip from Tenerife in Mini-Group take?
How many days in advance I must book La Palma Island Day Trip from Tenerife in Mini-Group?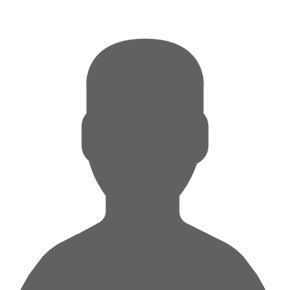 Eugene Chernov
Reviewed on: Nov 13, 2021
Good choice!
The island is so beautiful! So, of course, you want to stay there longer than one day. The tour is quite intense and perfectly organized.