Rent a Scooter in Tenerife South
On the tour page:
Duration - 3 days

Bike Tours & Rentals

What's this? After you book the Tour or Activity we send you you Tour Voucher.
The Voucher is your booking confirmation and tour providers can accept e-Voucher, printed Voucher or both Voucher types.

e-Voucher means that's enough, if you save received Voucher to your phone and show on the tour beginning.

Printed Voucher means after receiving the Voucher you have to print it and take with you to give it printed to the tour provovider at the tour beginning.

e-Voucher

Cancellation Policy Standard Cancellation Policy means that:

If you cancel this tour booking at least 14 days in advance of the scheduled departure, there is no cancellation fee.

If you cancel between 13 and 3 days in advance of the scheduled departure, there is a 50 percent cancellation fee charged from the paid deposit.

If you cancel within 2 day(s) of the scheduled departure, or don't show up at the meeting point on time there is a 100 percent cancellation fee charged from the paid deposit.

Standard

Guide options If the tour is guided here you can see available tour languages. Usually it means along the tour you have a professional tour guide guiding the tour in one or a few specified languages.

Some tours or Activities doesn't require the guide and have a pilots, instructors or simply provider's team member who take care of you along the tour. In this case it's marked as "Not Guided" tour, because it doesn't require a professional tour guide.

Language: Activity doesn't require a Guide

Costa Adeje
---
Rent a scooter in Tenerife South - an existing way to explore the island by moped and having mobility and freedom. We offer 125cc (for those with car driving license only) and 300cc (for those with A-category) moto scooters to hire.
---
Rent a scooter in Tenerife!
125cc scooters - required category B in your driving license!
300cc scooters- required category A in driving license!
Rental period from even 3 days!
Min. age - 22 years completed!
Your driving license must be at least 3 years old!
Helmets and obligatory insurance included!
---
Rent a Scooter in Tenerife South
Rent a scooter in Tenerife South is an excellent option to explore all the corners of the island in an exciting manner.
Scooter Rental requirements to every Customer (strict and not negotiable) to rent a scooter in Tenerife:
Driver's minimal age: 22 years completed.
Driver is in possession of driving license minimum 3 years and must show original driving license (not a photo or a copy).
Car driving license (category B) is required to rent a 125cc scooter.
Driving license (category A) is required to rent a 300cc scooter.
The driving license must be valid (not temporal) and issued in any EU country or it is valid International driving license if your country is non EU country (for example, UK, Ukraine, the USA, Norway, etc).
Driver has experience in driving a scooter or motorcycle and not going to drive it for the first time.
Returnable damage deposit of €100 for 125CC (€200 for 300CC) must be made in cash on receiving scooter (it returned to you also in cash when you return a scooter without damaging it). If rental period longer than 21 days the damage deposit is €150 for 125CC (€300 for 300CC) .
Minimal rental period - 3 days.
You can return a scooter any day of the week, except Sundays and official free of work days.
We offer 2 classes of scooters to hire in Tenerife:
125cc Scooters:
Honda PCX, or similar
Car driving license (category B) is required.
300cc Scooters:
Kimco K-XCT, or similar
Driving license with category A is required.
You can rent a scooter in Tenerife for a period even from 3 days.
While booking a scooter you agree with rental conditions and pay a required booking deposit. The remaining balance is paid with cash (preferred) or with a card on receiving your scooter.
How to receive the rental scooter?
While booking you must specify your HOTEL in Los Cristianos, Playa de Las Americas, Costa Adeje, or La Caleta AND desired HOUR to start to hire a scooter. Attention- we do not offer pickup, but if you're staying in one of these towns, you will have a very close distance to our garage in Costa Adeje!
No matter your location, you will have to COME TO OUR GARAGE TO PICKUP YOUR SCOOTER BY YOURSELF at the hour appointed in the Voucher.
We don't deliver scooters to the hotels, and we don't offer pickup service. You just come to our garage, where you sign the rental contract and receiving your scooter.
At the end of your scooter rental period you must return the scooter to the garage. If no damage made, we return your damage deposit in cash.
Together with the scooter you are also getting 1 or 2 helmets. Helmets, Local taxes, obligatory insurance are included in the rental price.
The booking deposit is not refundable if you cancelled booking or don't comply rental requirements on receiving the scooter.
We appreciate if you book as far in advance as you can, so you let us plan our time and maintenance works better and more effectively.
Inclusions:
125cc or 300cc scooter for the rental period.
1 or 2 helmets.
Obligatory insurance.
Exclusions:
Pick-up or delivery service.
Visited Places:
Costa Adeje
Scooter rental (receiving or return) is available from Monday to Saturday (we don't work on Sundays), from 9:00 to 13:00 and from 16:00 to 19:00.
When booking, please, specify desired scooter pickup Hour in the same field where you specify the Hotel Name!
Frequently Asked Questions
---
How much time does the Rent a Scooter in Tenerife South take?
How many days in advance I must book Rent a Scooter in Tenerife South?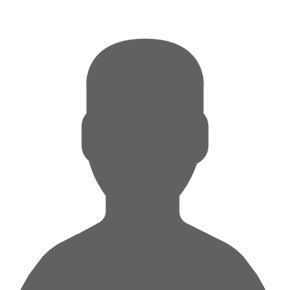 Account Deleted
Reviewed on: Nov 25, 2021
Great service
Despite a short miss on the day of arrival, which was quickly sorted, the return was great and they made sure I would get back to the airport on time. Thanks.
Teide Downhill Bike Tour in Tenerife
Teide Downhill Bike Tour in Tenerife in an unique experience allowing you to discover the island in unusual manner. You are taken up to the Mt. Teide by mini bus and then rafting by bicycle without pedalling and Read more ➤
---